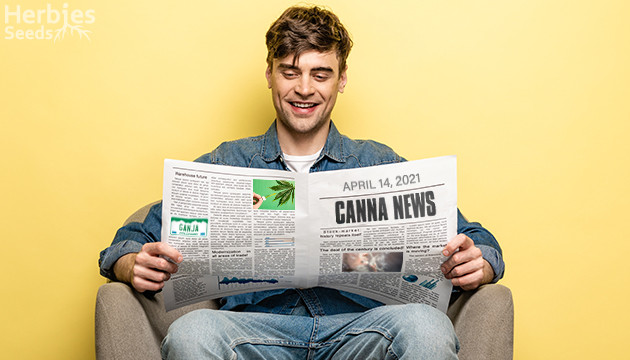 Here are the headlines: the Japanese government doesn't want their citizens to smoke weed anywhere and a study has been published suggesting we need to re-think drug-driving laws. Today, we're running through everything that's happened in the world of marijuana this past week!
Weed Is Legal In The Big Apple – Except If You're Japanese
Last week, we told you that New York had become the 15th US state to legalize recreational marijuana. However, Japan's government has told Japanese citizens that those who smoke weed, even if it's legal in the country or region they're visiting or living in, are punishable under Japan's anti-cannabis law: up to 5 years in prison.
Get "GANJA" As Your Licence Plate
Colorado has a vibrant cannabis culture, as one of the first states to legalize recreational marijuana in 2012. It's no surprise, then, that cannabis-themed license plates are auctioning off at over $6,500. The Colorado Disability Fund is raising money with license plates like "ISIT420", "GREEN" and "BONG". Get your bids in before April 20!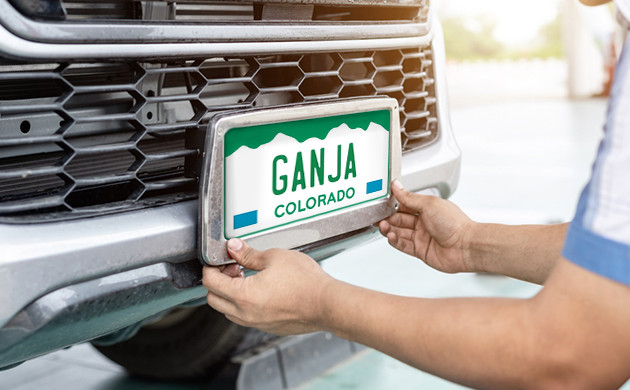 Reconsidering Drug-Driving Laws
Scientists from the Lambert Initiative have published an analysis of 20 studies, in order to understand the impairment caused by marijuana. They found that the duration of impairment depended on a few factors, including:
THC potency
Whether THC is inhaled or taken orally
How frequently the user takes cannabis
The demands of the task that is being undertaken
For example, if someone eats an edible with a high THC content, their impairment may last up to 10 hours. However, the researchers found that lower doses of THC consumed via smoking/vaporization only impaired users for 4 hours. Crucially, this complex investigation into how long the effects of cannabis last has implications on the legal system. Professor Lain McGregor, Academic Director of the Lambert Initiative, concluded: "Prosecution solely on the basis of the presence of THC in blood or saliva is manifestly unjust."
Medical Cannabis Strains
VIEW ALL
The Miracle Cure
A case report published in the journal, JAMA Dermatology, details the treatment of a woman with chronic pruritus, a skin condition that causes itchiness. Finding it near impossible not to scratch, her skin was covered with lesions, rough patches, and discolorations. Having tried steroid creams and other medications, the doctors recommended 18% THC, either smoked or in a liquid tincture. After the first time trying the new treatment, she reported her itching went from a 10 (out of 10) to a 4. 5 months later, the woman reported her itching as 0.
Whilst scientists aren't completely sure why this miracle cure worked so well, they believe it is because THC attaches itself to brain receptors, reducing inflammation and nervous system activity.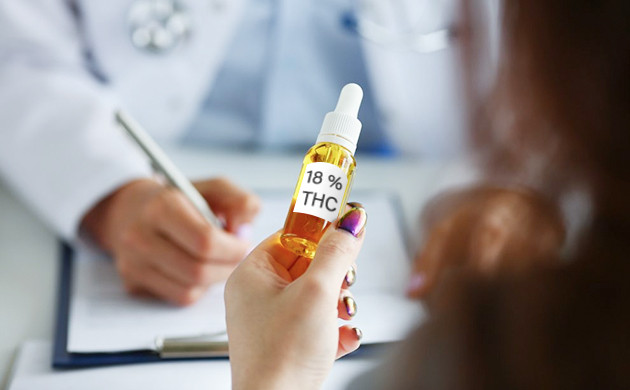 Marijuana TV
Fancy some cannabis-themed daytime TV? Cannected has just announced that it will launch a cannabis-focused streaming channel, available on Apple TV, Amazon Fire TV, and Android TV. It's set to feature medical professionals and patients, athletes, entertainers, cannabis cultivators, and scientists. This new branding is pioneered by Eric David, whose portfolio includes big brand names, like Burger King and Chase. We're excited, to say the least!
Stoners Make The Best Shoppers
Cannected's ramped-up branding and new streaming channel make sense, given the new data on the cannabis user demographic. Ditch the unsuccessful, lazy stoner stereotype: cannabis users are more likely to own pets, love fashion, want kids, start their own business, and earn decent money. According to Uber's Global Head of Media, Travis Freeman: "A cannabis consumer is younger, has more disposable income; they are busier than most, they are working all the time, exercising all the time, going on adventures all the time". Freeman's words ring true: Uber Eats has found significant success advertising to weed users.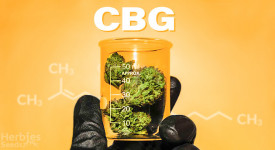 What Is CBG
READ NOW
Rounding Up The Week: Science, Skin & Shopping
This week's been an exciting one in the world of weed. We're getting a brand new cannabis-themed streaming channel, and you've got a chance to drive around with a "GANJA" license plate.
Feeling inspired? Stock up on seeds at Herbies – we stock THC and CBD strains, as well as seeds for every budget.
Herbies Head Shop expressly refuses to support the use, production, or supply of illegal substances. For more details read our Legal Disclaimer.