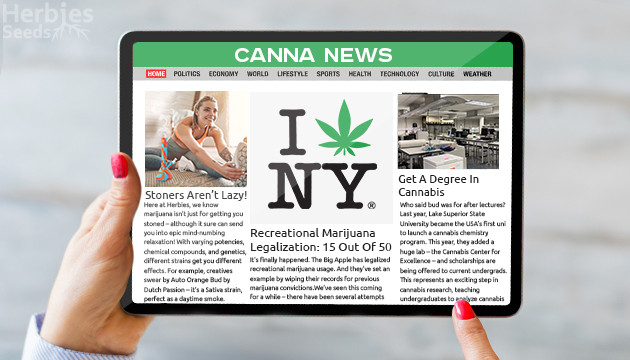 Today, we're filling you in on the latest marijuana stories. It's been a long time coming, but more and more states are beginning to legalize recreational marijuana. And a study has been published proving something we already knew: smoking weed doesn't make you lazy.
The French Love Weed!
You'd be forgiven for assuming France is a country sans cannabis. After all, until recently, people caught with a personal amount of cannabis were subject to a year in jail. The decriminalization law was passed in 2020, but recreational users are still subject to a 200 euro fine.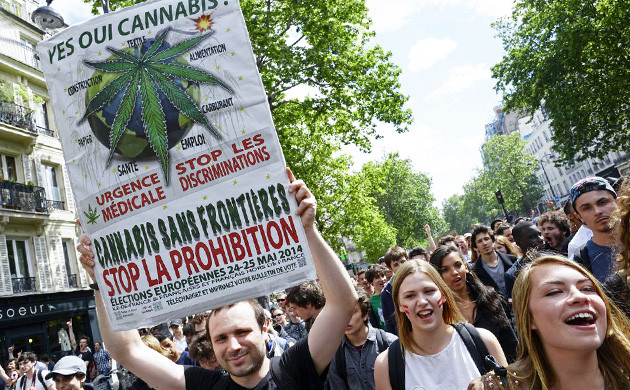 But it turns out: the French are all for marijuana. 2021 brought us a poll of over 250,000 people in France, and over 80% responded that they support cannabis legalization. This has sparked questions about French politicians, and how well they represent the views of wider society.
Get A Degree In Cannabis
Who said bud was for after lectures?
Last year, Lake Superior State University became the USA's first uni to launch a cannabis chemistry program. This year, they added a huge lab – the Cannabis Center for Excellence – and scholarships are being offered to current undergrads.
This represents an exciting step in cannabis research, teaching undergraduates to analyze cannabis compounds, and paving the way for new insights regarding the medical and recreational potential of marijuana.
Recreational Marijuana Legalization: 15 Out Of 50
It's finally happened. The Big Apple has legalized recreational marijuana usage. And they've set an example by wiping their records for previous marijuana convictions.
We've seen this coming for a while – there have been several attempts to legalize marijuana since 2018, but disputes, mainly on taxes, stalled the process. But now it's legalized, experts expect recreational marijuana sales in the city to rocket to $7 billion.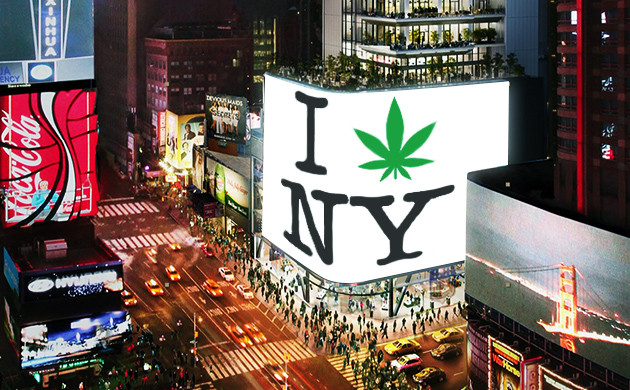 It's not just about buying bud, either. This will boost the whole marijuana industry, from seeds for home growing to super-fast weed delivery to cannabis lounges.
And For The 16th
On April 7 2021, Virginia passed a bill legalizing recreational marijuana. This is due to Governor Northam – Virginia was scheduled to legalize marijuana in 2024, but he recognized the importance of accelerating the process, in order to avoid prosecution for possessing a drug that was soon to be legal. Democratic House of Delegates Speaker, Eileen Filler-Corn, supported the bill, stating it was "tremendous progress in ending the targeting of black and brown Virginians through selective enforcement".
Although the timeline has been accelerated, Virginians still have a decent wait ahead of them. It will be legal to grow marijuana from July 1 2021, but don't expect to see weed retailers around for another few years. What's the key takeaway here? Virginia – you better get some weed seeds!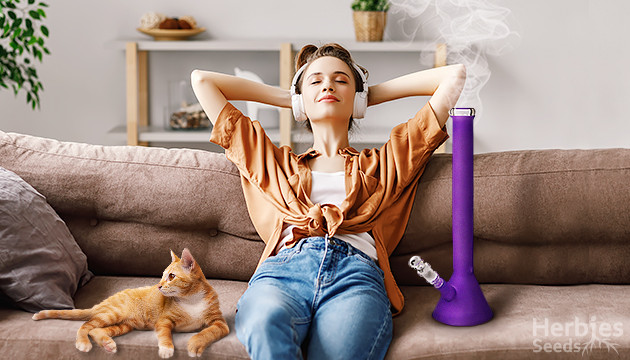 The Top 5 Most Relaxing Strains
READ NOW
Stoners Aren't Lazy!
Here at Herbies, we know marijuana isn't just for getting you stoned – although it sure can send you into epic mind-numbing relaxation! With varying potencies, chemical compounds, and genetics, different strains get you different effects. For example, creatives swear by Auto Orange Bud by Dutch Passion – it's a Sativa strain, perfect as a daytime smoke.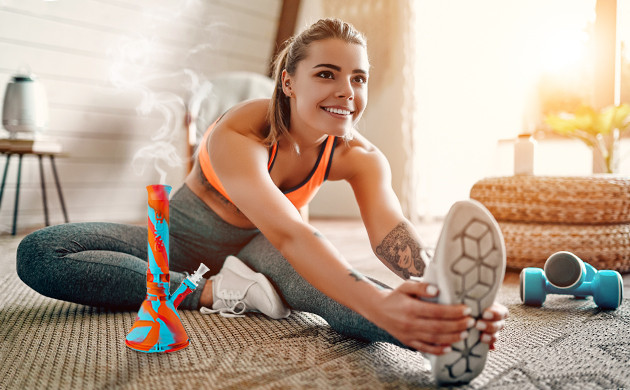 It's no surprise to us, then, that a study of 20,000 people over 24 years suggests marijuana users exercise just as much as others. However, the researchers themselves were astounded – they had expected to see a harmful effect of cannabis on exercise. The lead study author, Michael French, said: "We thought . . . heavy marijuana users were going to be significantly less likely to exercise . . . But that didn't come out, even for heavy users."
Better Buy Some Weed Seeds
This week's been a whole lot of good news for marijuana lovers, especially in the USA. For New Yorkers and Virginians, there's no better time than now to stock up on marijuana seeds, ready to grow into lush bud.
What do you think of the latest developments in the world of marijuana? Which state will legalize recreational weed next? We want to know – drop your comments below!
Herbies Head Shop expressly refuses to support the use, production, or supply of illegal substances. For more details read our Legal Disclaimer.