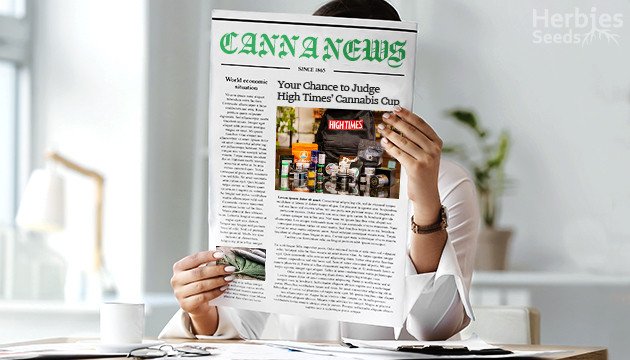 In this week's edition of cannabis news from Herbies, we're covering a variety of exciting topics. In the last week a lot happened in the world of ganja, and the discoveries help us see the past and the future of the herb more clearly. This and more only in this week's Latest Cannabis News - dive in!
Your Chance to Judge High Times' Cannabis Cup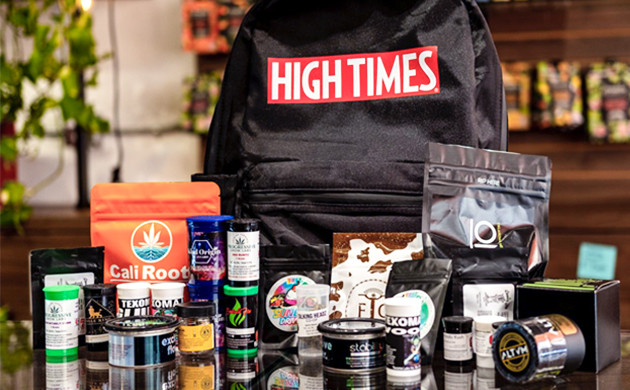 The Cannabis Cup was first held in the 80's, and since then it has become one of the most reputable awards of the canna world. This year the Cup is coming to Massachusetts, and the things are going to be a little different, though even more exciting for regular consumers. For the 2021 edition, High Times is sending out 2000 test kits divided into categories, which include Indica Flower, Sativa Flower, Hybrid Flower, Pre-Rolls, Concentrates, and more. Anyone can become a judge by getting a backpack full of canna-goodies, testing out the products, and sending the results back to High Times. The kits will be distributed to 16 dispensaries across MA, available to purchase at an attractive price starting Aug. 21
Cannabis Cup Winners
VIEW ALL
Cannabis Originated in China
Scientists have discovered that cannabis probably originated in China during the Neolithic period (10,000-3,000 B.C.). To trace the origin of cannabis, a team of researchers from Switzerland and China compiled 110 plant genomes of domesticated varieties of cannabis, wild varieties of it, and cultivars with high levels of its main psychotropic component, THC. The genome analysis has shown that domesticated varieties of cannabis are derived from cannabis which was domesticated in China more than 12,000 years ago. This result is confirmed by archaeological finds. Traces of cannabis seeds have been found in pottery from China, Taiwan, and Japan of that time. Researchers have also concluded that all cannabis plants that exist today are descended from plants that were domesticated in China.
Modesto, CA, Turning into a Weed Tourism Destination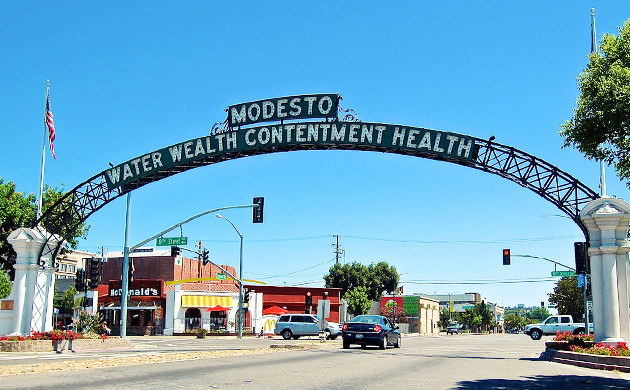 A recent Forbes article is covering the story of Modesto's slow transformation from basically an anti-weed town to a place that made cannabis their main bet for attracting tourists and funds to the city. This exhilarating read tells a story of not just a single town, but the progress that cannabis legalization made in the past years. Now Modesto, California, "awkwardly located sort of near the Interstate-5 freeway connecting Los Angeles to the Bay Area as well as the main route from the Bay Area to Yosemite National Park, but not directly on either" lures more and more dispensaries to settle inside. Next time you go to the Yosemite or LA, don't forget to stop by at Modesto for a lunch, a break, and of course high-quality weed. With a "MoTown CannaPass" you'll also get some nice deals and discounts on cannabis products from Modesto.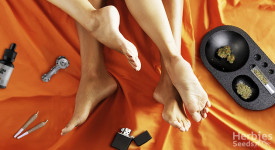 Sexual Healing: Weed And Sex
READ NOW
Cannabis Consumption Among Gen-Z Women is Rapidly Growing
NBC reports that young women belonging to the Gen Z are the fastest-growing group of cannabis consumers. This comes as no surprise, because Gen Z in general has been raised in the world where cannabis is legal in many states and a thing as accepted as alcohol. Having no stigma attached to the product helps young people who have already turned 21, the legal age for consuming marijuana, start safely exploring the herb. While Gen Z in general has started consuming more marijuana, there was a "particular uptick by Gen Z women over men", 151% growth in 2020 as compared to the data from 2019. NBC explains this by the changing approach in marketing cannabis products - nowadays producers have become much more inclusive and more often target women with ad campaigns, packaging designs, etc.
Cannabis Can Induce "Oceanic" Experience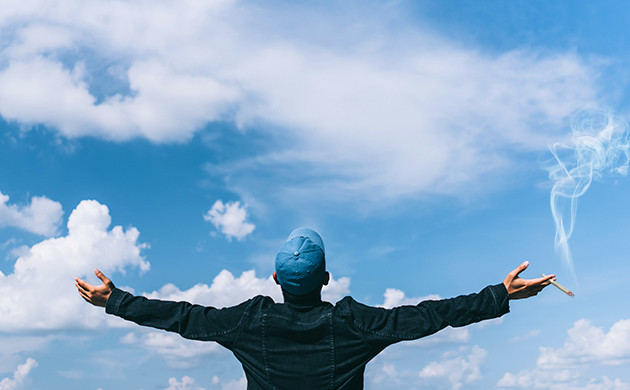 Psychedelic substances like LSD or psilocybin are known to induce a so-called "oceanic" experience. It's a psychedelic effect that makes users feel one with the world and produces the feeling of awe at the oneness with nature. Recent study that recruited 852 cannabis users for an anonymous survey has shown that 20% of the participants have experienced a significant "oceanic" effect of boundlessness from consuming marijuana. This study is just a beginning of the way towards better understanding of all the effects that cannabis can induce on tokers.
What is the Hottest News Piece of the Week?
This week we keep seeing the fruits of cannabis legalization: the research of the plant and its effects is thriving, small American towns are benefitting from cannabis tourism, and anyone can become a judge at one of the most reputable cannabis award. Which one of these stories did you like the most? Share in the comments below - we'd like to know your opinion on the latest cannabis news!
Herbies Head Shop expressly refuses to support the use, production, or supply of illegal substances. For more details read our Legal Disclaimer.