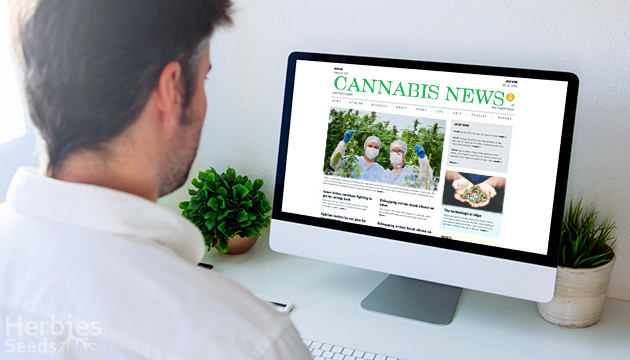 We're back with the latest cannabis news! This week's topics include: legalization in New Mexico, the U.S. in general, and Morocco; Sha'Carri Richardson's suspension from the Olympics after testing positive for marijuana; and a new study concerning the decline of opioid-related emergency room visits in correlation to recreational marijuana legalization.
Cannabis Cultivation Ramps Up In New Mexico
Pot production is ramping up in New Mexico in response to the recent legalization of recreational cannabis, reports the Santa Fe New Mexican. In accordance with medical marijuana regulations in New Mexico, cannabis producers have been able to grow up to 4,500 plants.
Now, with the legal market for recreational cannabis expected to launch in 2022, there are serious concerns about a potential medical marijuana shortage. As a response, the Cannabis Control Division of New Mexico's Regulation and Licensing Department is raising the per-grower plant limit to 8,000 with the potential for growers to apply for up to 10,000 plants. Now that's a good way to meet demand!
Is Legalization On The U.S. Agenda?
There have also been recent discussions regarding the legalization of cannabis on the federal level in the United States. More specifically, Supreme Court Justice Clarence Thomas just last month commented on the constitutionality of federal bans on marijuana. Although it is interesting to see a conservative judge start to question drug laws, there has yet to be much progress in the House or the Senate. The MORE Act was struck down last year by Republicans in the Senate, but is being reintroduced now with a Democrat majority that could push the issue further.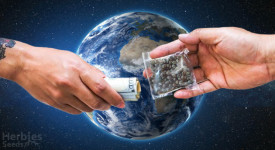 Is it Legal to Buy Cannabis Seeds in Other Countries
READ NOW
Making Strides Toward Legality in Morocco
Additionally in legalization news, The Economist reports that Morocco is also making moves toward legalization. Morocco is well-known as a hub of cannabis production, and most of it is produced in the Rif, a mountainous region in the north. Current legalization efforts in Morocco are aimed at properly legalizing cultivation, as well as the use and export of medical and industrial cannabis. Although this would not legalize recreational use, the bill is intended to protect Moroccan cannabis farmers while at the same time gaining access to the global cannabis market. The bill has been passed in parliament and is pending approval from the king.
Sha'Carri Richardson Suspended From Olympics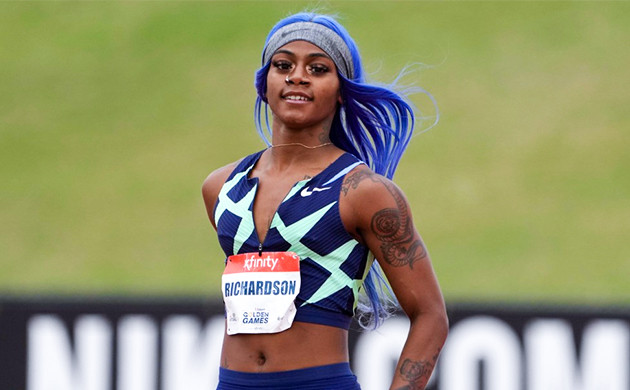 One of the biggest stories in the news is the 30-day Olympic ban faced by Sha'Carri Richardson after the fastest woman in America tested positive for marijuana. Marijuana is still considered a "performance enhancing stimulant" for Olympic athletes (and thus banned) under the rules of the World Anti Doping Association.
Although Richardson stated that she used marijuana as a way to cope with her mother's recent death along with the immense pressure of qualifying for the Olympics, she will not be competing in the upcoming Games. This has consequently sparked a national conversation about outdated drug testing regulations.
Recreational Cannabis Reduces Opioid-Related Accidents
Lastly, new research is coming out with data contrary to the fears of those opposed to legalization. Recent studies show that states permitting recreational marijuana use have not experienced spikes in opioid-related emergency room visits. Rather, areas that have legalized cannabis actually show a decrease in opioid-related ER visits, possibly suggesting that cannabis is turned to as a safer alternative for pain relief in legalized states.
On The Road To Legalization Around The World…
This week's installment of the latest cannabis news has certainly had a bit of a political flair. Cannabis is yet to be legalized—whether medically or recreationally—in many parts of the world, and the fight to free the weed continues! Not only is legality a pertinent issue, but it is also important to destigmatize marijuana use especially in light of Sha'Carri Richardson's suspension from the Olympics. Tune in next week for more updates on cannabis news around the world!
Herbies Head Shop expressly refuses to support the use, production, or supply of illegal substances. For more details read our Legal Disclaimer.