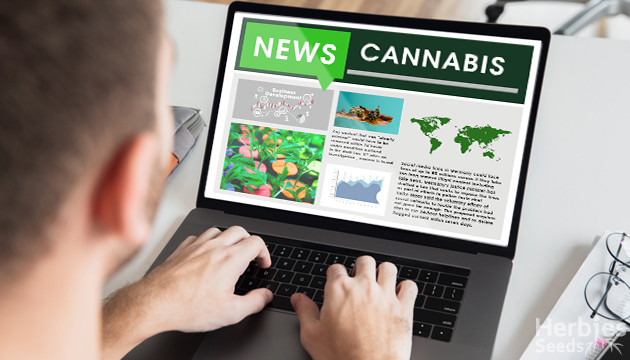 This week, we've got information that crushes stereotypes about stoners, news about marijuana testing in NYC, and optimistic developments in the fight for medical marijuana in Nebraska.
Research Against The Lazy Stoner Stereotype
Are you tired of hearing about how stoners are lazy? Well, a new study has been published finding that cannabis consumers exercise more than non-consumers. The study was conducted with older Americans over a four-month trial and saw that older cannabis users generally had lower BMIs and engaged in more weekly exercise-related activities. Before the research was even underway, it was noted that adults over 60 who used cannabis were in better shape than those who didn't use marijuana. This new information, combined with past research, shows that cannabis users are typically in better shape than those who abstain from weed and fights against misconceptions and stereotypes. Although, researchers still aren't entirely sure why marijuana use is associated with sticking to an exercise routine and lower BMI. This just means that, as always, we'll have to wait for more scientific studies to understand the ways cannabis affects the human body. Oh, and we got a chuckle out of this, and you might too: "the paper begins on page 420 of the July edition of the American Journal on Health Behavior." Coincidence? Hmm… sure.
Strains For Energy
Open collection
More Exceptions Added To NYC Marijuana Testing Ban
Last year, the New York City Council approved a local ban on pre-employment drug testing, specifically for marijuana. Under this testing ban, companies in the city are not allowed to conduct pre-employment screenings for THC unless the job position is safety-sensitive. There were already a number of exceptions in the original bill, such as for individuals applying for federal or state jobs, police officers, and those going into childcare. Now, the city of New York has added more exceptions to the ban. The new exemptions include those who work with heavy machinery, at a construction site, on or near power/gas lines, regularly drive a car for work, and those who have a job related to aircraft maintenance. Overall, the policy is great for protecting many cannabis consumers against workplace discrimination, but some reform advocates argue that the exemptions are "excessively broad." Regardless, marijuana is still illegal for recreational use in New York.
Low Odor Cannabis Strains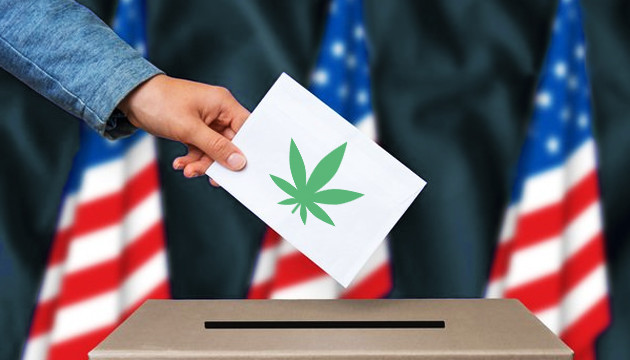 Legalization Of Medical Marijuana Could Be Possible In Nebraska
According to the Hemp Gazette, a medical marijuana petition in Nebraska has gathered enough signatures to appear on the ballot in November 2020. Currently, medical marijuana is not legal in any way in Nebraska. Medical marijuana advocates gathered 182,000 signatures supporting a ballot initiative to allow patients access to medical marijuana through their doctors, quite an achievement considering the impact of the coronavirus pandemic. This ballot measure would allow adults who qualify for medical marijuana to purchase, possess, use, and grow cannabis. The signatures on the petition still need to be verified, but advocates are confident that the proposed initiative will make it to the polls this year.
CBD Seeds
Open collection
Bottom Line
Let us know in the comments below what you think about this week's installment of the latest cannabis news. Are you one of those who signed the petition in Nebraska? How does cannabis affect your workout routine? What do you think about pre-employment THC testing? We'd love to hear your opinion!
Herbies Head Shop expressly refuses to support the use, production, or supply of illegal substances. For more details read our Legal Disclaimer.