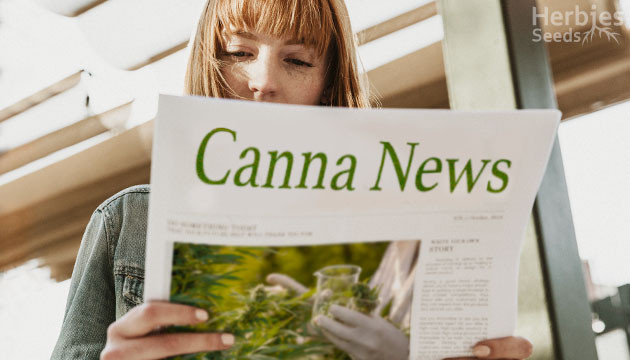 Vaccine incentives have got an upgrade, with several US states offering pre-rolled joints for people vaccinated against COVID-19. Elsewhere in the world, a Malaysian Princess is working to appeal Dr. Ganja's possible death sentence for selling hemp chocolate. Catch the latest cannabis news of the week at Herbies!
NFL-Funded Cannabis Research
CBD use has long been a grey area in the NFL. But with a growing industry understanding of the wide-ranging benefits of medical cannabis, the NFL and NFL Players Associating are funding $1 million of cannabinoid and pain relief research.
Last year, the NFL was already changing its stance on cannabis. They shortened the window in which they test players for THC, and raised the threshold that triggers a positive test. More recently, in February, the NFL-NFLPA's pain management committee said it wanted information about CBD and pain management, as well as the effect of cannabis on athletic performance in NFL players.
The NFL's chief medical officer, Allen Sills, suggests that the research has wider implications. "This isn't an NFL or a sports issue," he said, "There is a societal issue."
Medical Cannabis Seeds
VIEW ALL
Malaysian Princess Advocates For Dr. Ganja
Amiruddin Nadarajan Abdullah, or "Dr. Ganja" for short, is awaiting a possible death sentence for selling chocolate bars and brownies made with hemp seed oil in Malaysia. Dr. Ganja recovered from cancer, and, after experiencing the incredible medical benefits of cannabis and hemp, he set about spreading the word. The case has been brought to international attention, as Malaysian Princess Tengku Chanela Jamidah and the Last Prisoner Project are both working to appeal his case. There's also a documentary on the emotional story.
Get Free Joints After Your Vaccine
Weed is being used as an incentive for COVID vaccination. It's not limited to one demographic, but it's aimed at young people (over 21) who may not be opposed to the vaccine but for whatever reason don't see vaccination as a priority.
In Washington state, you can get a pre-rolled joint from certified marijuana retailers if you get a jab at an in-store vaccination clinic. In Arizona & California, joints and gummy edibles are available to vaccine patients, and there are plans for free cannabis in NYC too!
Incentives have stepped up across the board – not just in terms of cannabis. It's not plain old stickers anymore. Incentives across the US include alcohol, college scholarships, and cash prizes of over $1 million!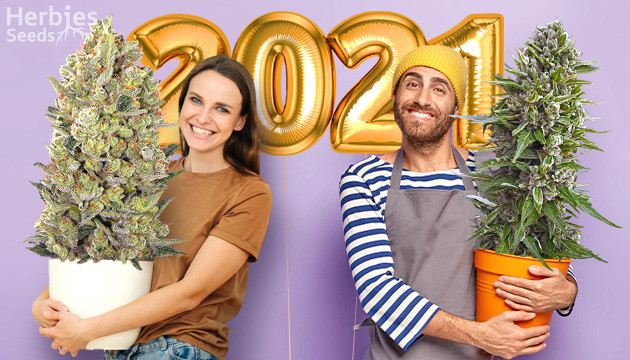 People Answer: What Seeds are You Going to Be Growing in 2021?
READ NOW
Amazon Supports Federal Legalization
Amazon has previously disqualified applicants as they have tested positive for cannabis during the recruitment process. However, with changes in legislation and public opinion, Amazon's policies are shifting too.
Amazon says it supports proposed US legislation to legalize cannabis at a federal level. It's also stopped marijuana screening for job applicants, unless their prospective position is regulated by the Department of Transportation.
This Week in Weed
This week's latest cannabis news shows us a lot of progress in the world of cannabis. The NFL is funding research, and multi-national companies like Amazon are publicly supporting federal legalization. However, there's still a long way to go, as Amiruddin Nadarajan Abdullah's case in Malaysia shows.
Herbies Head Shop expressly refuses to support the use, production, or supply of illegal substances. For more details read our Legal Disclaimer.