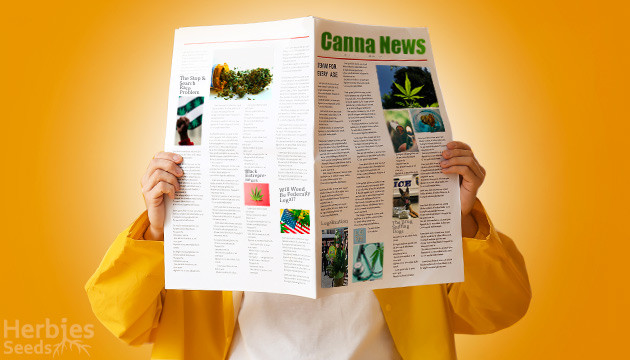 This week, we're asking: "Will weed become federally legal in the U.S.?" We'll also be delving into the economic barriers to entry for black entrepreneurs and exploring the potential of cannabis for treating nausea.
The Stop & Search Race Problem
According to a recent report by the Liberal Democrats, a UK political party, Black people are 12 times more likely to be prosecuted for cannabis. They are also 8 times more likely to be stopped and searched for drugs than a white person, but no more likely to be found in possession of drugs. The Lib Dems are calling for an end to Stop & Search for small amounts of drugs, with home affairs spokesperson and former police chief Brian Paddick claiming it is "a waste of police and court time."
Cannabis For Nausea
A study conducted by the University of New Mexico has revealed that cannabis has huge potential for treating nausea. Of 2,220 test subjects, 96% reported nausea relief within 1 hour, and the average symptom improvement was nearly 4 points on a 0-10 scale. The test subjects self-administered cannabis and used the Releaf app to record their consumption and real-time symptom changes. The study found that flowers and concentrates soothed nausea better than tinctures and edibles. Sativa and hybrid strains also tended to relieve symptoms better than Indicas.
Medical Cannabis Seeds
VIEW ALL
The Uphill Battle For Black Entrepreneurs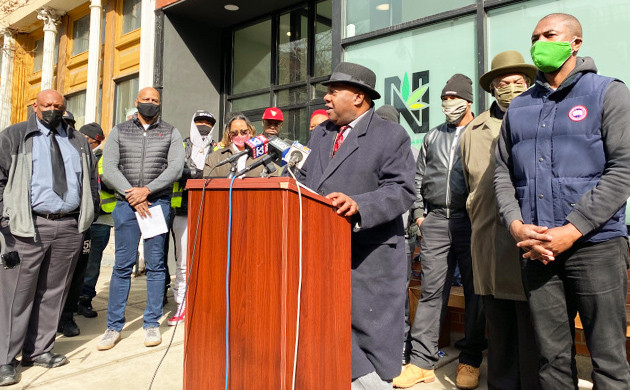 Across the U.S., Black entrepreneurs have been struggling to join the legal weed industry. As of 2017, fewer than 20% of the people involved at ownership or stakeholder level were people of color, and Black people made up just 4.3%. Why? Because Black businesses trying to break into the legal marijuana industry come up against a distinct lack of access to capital, as well as systematic economic racism. Some states are stepping up and enacting legislation to reduce this disparity. For example, New Jersey has proposed a bill requiring that 25% of all legal licenses be given to people of color.
Black entrepreneurs are also stepping up. There are some awesome Black-owned cannabis businesses out there, including MD Numbers and American Cannabinoid Clinics.
Will Weed Be Federally Legal?
As of November 2020, a whopping 68% of American residents supported the federal legalization of cannabis. However, less than half of conservatives and Republicans agreed, meaning federal legalization is definitely up for debate!
Advocates for the federal legalization of cannabis point out the big benefits: the medical potential of weed, regulation for increased safety, and tax revenue gain. Experts say the latter will be a larger incentive over health benefits.
People in the know have different opinions. Some believe that federal recreational cannabis legalization is on the horizon. Others, like CEO and co-founder of Humboldt Apothecary, Gillian Levy, argue it is "more likely it will be decriminalized, at least in the near future."
Levy is right that decriminalization is likely to be the first step. Chuck Schumer is proposing a change to federal laws in order to decriminalize cannabis. This change, which is being taken forward with or without the support of President Biden, also proposes to expunge marijuana convictions from people's criminal records.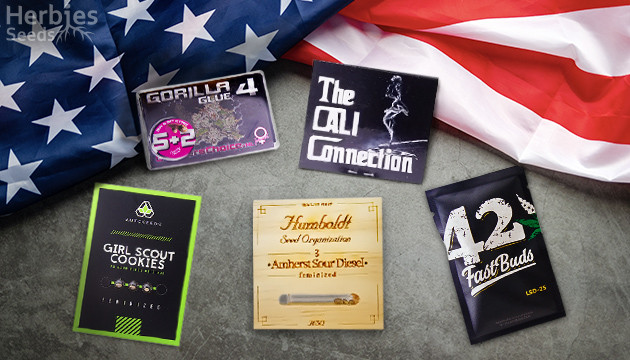 Top 5 American Seed Banks And Their Signature Strains
VIEW ALL
Retiring The Drug-Sniffing Dogs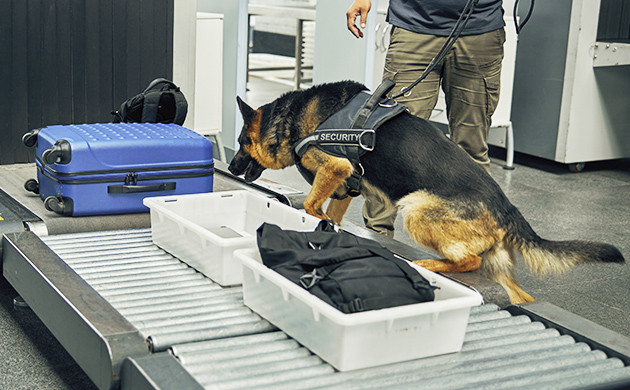 Virginia is set to legalize possession of up to 1 ounce of cannabis, making drug-sniffing dogs from around the state effectively redundant for law enforcement purposes.
This is because dogs cannot discern between a joint and a large quantity of cannabis. Neither can they discern between cannabis or another drug, and any alert given by a drug-sniffing dog is cause to effect a search under the Fourth Amendment.
This isn't localized to Virginia. Chris Roberts, award-winning investigative reporter on cannabis, says "drug dogs simply respond to command from its handler and ignores whatever scents are actually out there. That is, the drug-sniffing dog isn't there to sniff out drugs at all. The drug-sniffing dog is just there to give the police probable cause to search – and to impound vehicles and detain people who later turn out to be innocent – on demand." Criticism like this is leading to big questions about the effectiveness of drug-sniffing dogs and whether they should continue to be used.
Cannabis News This Week
This week, Black and minority voices are coming to the fore, highlighting important issues like the fact that a Black person is 8 times more likely than a white person to be stopped and searched in the UK.
Experts are also looking to the future of legalization in the U.S.: will cannabis be federally legalized? And with statewide legalization, should drug-sniffing dogs be retired?
Let us know your opinions on this week's news!
Herbies Head Shop expressly refuses to support the use, production, or supply of illegal substances. For more details read our Legal Disclaimer.