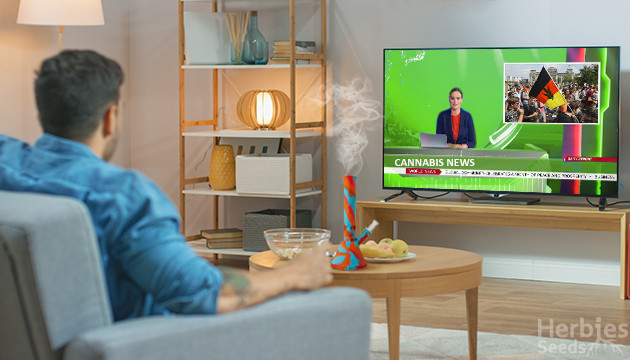 As June transitions into July, there is a new batch of cannabis news to sort through. This week, topics include shenanigans with Conan O'Brien, a discussion of cannabis and mental illness, the benefits of short-term cannabis use, and a burgeoning discussion of legalization in Germany.
Conan O'Brien Lights Up On Air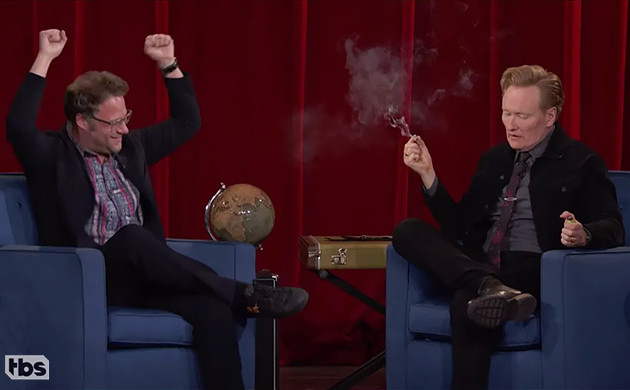 The end of June also marks the end of long-running late night talk show Conan. Conan O'Brien's talk show on TBS has been on the air since 2010. In one of the final episodes, Seth Rogen joined Conan O'Brien and Andy Richter to talk about Conan's plans for his break between shows. Rogen, unsurprisingly, suggests that Conan smoke a bunch of weed.
In response, Conan asks for Seth Rogen's advice on a strain that would be appropriate for him. As if he'd thought of this before the show, Rogen whips out a pre-rolled joint from his shirt pocket. To everyone's surprise, Conan O'Brien lights up the doobie onstage—frightening the crowd as he nearly lights it on the wrong end—and takes one good puff before passing it to the others. Check out the hilarious clip here and see for yourself: does Conan really inhale?
Cannabis and Mental Illness
A new study from the National Institute on Drug Abuse (NIDA) indicates interactions between cannabis and mental illness. Specifically, researchers point out that marijuana use is associated with heightened risk of experiencing suicidal thoughts or ideation.
Something to keep in mind: even with the results of this study, it is unclear whether marijuana can actually increase a person's risk of mental illness, or if the relationship is simply correlational. Many people successfully use cannabis for symptom management of a variety of mental illnesses. As always, more research is needed to better understand the link between pot and the psyche.
Medical Cannabis Strains
VIEW ALL
The Benefits of Using Pot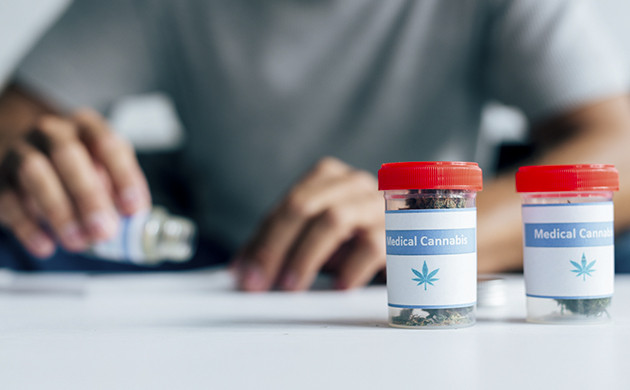 A small survey conducted in Canada indicates that medical cannabis is beneficial for certain conditions after six weeks of use. The survey itself was rather small: a little over 200 participants, mostly men over 50 years old suffering from conditions such as PTSD, anxiety, sleep disorders, arthritis, and more. Data showed that 60% of the participants reported improvements in their conditions after six weeks of medical cannabis use. However, it was not a remedy for all medical conditions suffered by the participants, and future research is necessary to support this information.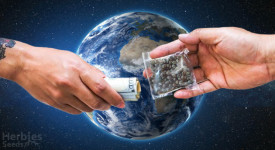 Is it Legal to Buy Cannabis Seeds
READ NOW
Germany Talks Legalization
In many European countries, cannabis legalization is a slow-going process. This week, the Deutsche Welle reported on the possibility of future legalization initiatives in Germany. Some politicians are starting to speak up about the potential advantages of legalizing recreational consumption, citing "Cannabis Made in Germany" as a potentially lucrative export product.
At this point in time, four of the six major political parties agree that the present cannabis prohibition laws have failed overall. Considering that at least one in three Germans has smoked marijuana at least once in their lives, cannabis use is not uncommon in German life. It seems that any new cannabis regulations will have to follow Merkel's departure from the government, and will also have to combat against the current German drug commissioner, Daniela Ludwig, who has spoken out against the legalization of cannabis.
This Week's Weed News
In conclusion, it is rather interesting to see how attitudes toward cannabis are changing around the world. Conan O'Brien can light up on stage without fear of suffering any consequences, while Germans who smoke weed are still struggling to see legalization at the end of the tunnel. As for weed and mental illness, there is still so much research left to be done in order to understand cannabis, the brain, and how they interact with each other. Tune in next week for more news!
Herbies Head Shop expressly refuses to support the use, production, or supply of illegal substances. For more details read our Legal Disclaimer.