The cannabis industry – and its opponents – are in full-on debate this week. Several states in the US are trying to legalize recreational marijuana, with some setbacks, whilst Indiana lawmakers are trying to push per se cannabis driving laws out.
The Next State To Legalize Recreational Marijuana
Thought Florida was next up to legalize recreational marijuana? Unfortunately, not. The Florida Supreme Court opposed a ballot initiative, meaning recreational cannabis legalization is further off than we thought.
Florida's out of the race for now, so who are the front-runners? Hawaii's legislature is predominantly controlled by Democrats, who tend to support legalization. However, Governor David Ige has vetoed 2 out of 3 cannabis reform bills, meaning Hawaiians will probably have to wait until Ige's term has ended, in December 2022. Not all hope is lost for 2021 legalization though. Connecticut is the likeliest to be the next state that legalizes recreational cannabis, as it is close to loads of other states that have made the move already. Lawmakers are incentivized to approve legalization to avoid losing tax revenue to surrounding states.
Are Per Se Laws Going Out?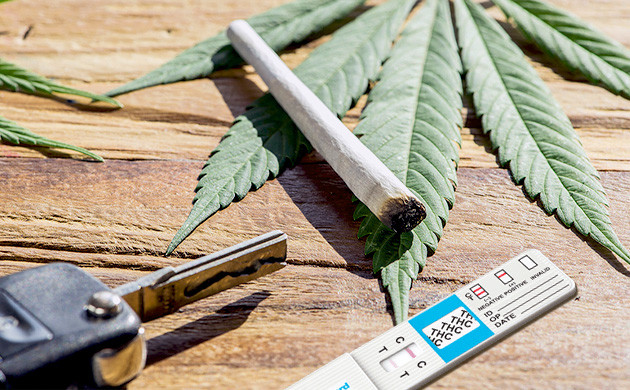 Indiana lawmakers have put forward Senate Bill 201, which would provide affirmative defence for motorists who test positive for THC, but aren't responsible for a traffic accident and who show no evidence of intoxication. This is partly in reaction to multiple studies finding that tests are inaccurate for testing impairment, the amount of THC in a person's system, and how recently cannabis was consumed. Critics say that these "per se laws" are pushed by drug-testing companies, who want to protect their sales.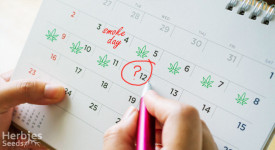 THC Washout Period
READ NOW
Classy Stoners
As Nidha Lucky Handa, CEO of cannabis brand Leune, says: not every consumer is a "stoner meme". The industry has stepped up to cannabis' growing demographics, meeting the demand for luxury, high-end cannabis paraphernalia. These accessories are a real splurge, regularly costing hundreds of dollars. We're talking jewelled vanity trays, custom-made tabletop lighters, and bongs hand-painted by artists. You'll find lots of luxury brands dotted around LA, and we expect to see many more pop up in New York, following the recent legalization.
Ignorant Cannabis Views
Across many industries, there's still a significant stigma, and resulting ignorance, around marijuana. For example, Dr Uma, a highly respected physician, had her professional property insurance with Hartford revoked due to the fact "her operations include Cannabinoid Medicine." This is despite the fact she didn't sell or even use cannabis on site – she merely advised based on her academic and professional marijuana expertise.
This is the latest case to spark debate about ignorance surrounding cannabis, and the devastating effects this can have on healthcare practitioners and their patients.
Hot New Arrivals
VIEW ALL
Your Weekly Cannabis Update
This week, we're seeing the aftereffects of cannabis legalization, from the good (marble grinders) to the bad (insurance companies that haven't caught up yet). One thing's for sure: more and more US states are considering legalizing marijuana. Our best bet on who's next is Connecticut, but we want to know your opinion. Who's legalizing recreational cannabis next?
Herbies Head Shop expressly refuses to support the use, production, or supply of illegal substances. For more details read our Legal Disclaimer.