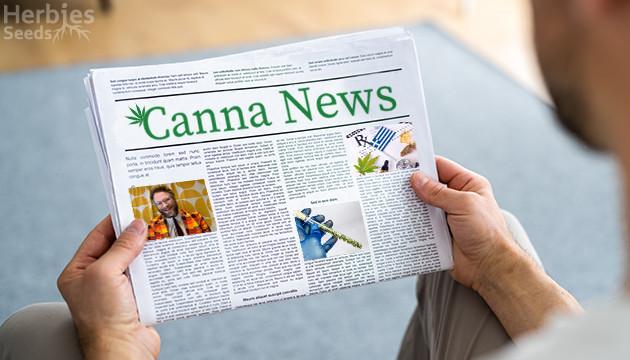 It's all good news this week. Seth Rogen is talking about cannabis on Good Morning Britain, and there's a new study that shatters the idea that weed contributes to lower productivity. There's also been a major breakthrough: for the first time ever, American researchers aren't restricted to researching 8% THC weed. This and more in this week's Latest Cannabis News - read on.
Weed is "Intrinsic" to Seth Rogen's "Day-to-Day Functionality"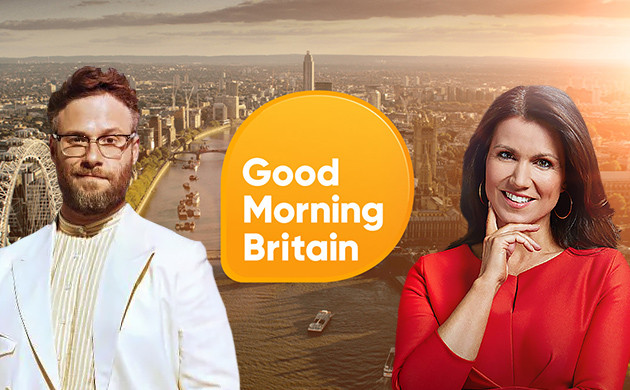 Seth Rogen appeared on British TV show, good morning Britain, and got onto the topic of marijuana. He explained how he thinks that alcohol is worse for you than cannabis, although he did admit "this is the last thing British people want to hear".
He also challenged stoner stereotypes, rejecting the idea that people who consume marijuana are lazy or problematic. In fact, he said these stereotypes are "mostly based on racist lies". He himself has smoked weed every day for the last 25 years, which only helped him in his productivity and career.
Rogen's passion for pot is also professional, having co-founded a cannabis company called Houseplant.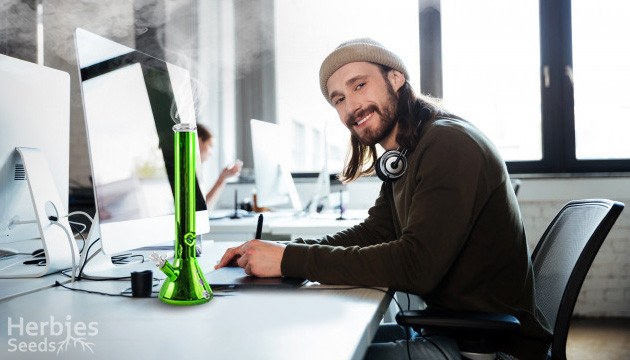 Getting High At Work
READ NOW
Workplaces Benefit From Legalization
We've all heard the claims that legalizing weed will cause lower productivity levels and more occupational health hazards.
However, a new study published by the National Bureau of Economic Research suggests the exact opposite. In fact, in states that have legalized recreational cannabis, there have been declines "both in terms of the propensity to receive benefits and the benefit amount".
There was an increase in cannabis use post-legalization across almost all states, but there wasn't a spike in misuses. There was also a trend in declines for chronic pain descriptions, suggesting that 40-62-year-olds are switching to cannabis as an alternative treatment option.
Cannabis Research Finally Gets Real Cannabis
For the first time ever, American researchers can conduct studies using real-world cannabis, something of increasing importance as the number of states legalizing weed grows.
Before this point, researchers could only use low-THC, poor quality marijuana, since the DEA held a monopoly on cannabis grown for scientific purposes.
The organizations are still pending final approval, but so far the agency has announced 3 approved organizations: Groff North America, Scottsdale Research Institute, and the Biopharmaceutical Research Company.
Zorn, a lawyer who filed a lawsuit against the DEA last year, says we shouldn't underestimate how crucial this change is: "scientists will be able to clinically study the types of cannabis that are being used, with real-world cannabis". Critically, national cannabis legalization is on the horizon. "We don't know when", Zorn admits, but, in preparation, it's necessary to start growing "as quick as possible" to supply researchers.
The Cannabis Industry Provides More and More Jobs
Although the US economy has taken a hit over the past year, the cannabis industry is among the fastest-growing in America. With 320,000 full-time cannabis jobs in the US currently, the cannabis industry is set to hit $35 billion in sales and 500,000 full-time jobs by 2024.
Interested in getting into the industry? Along with a rapid growth in educational cannabis courses, there is a whole range of new cannabis jobs. Cannabiz's Q2 jobs guide highlights where the "hot jobs" are, including those within supply chain management, large-scale cultivation, and retail.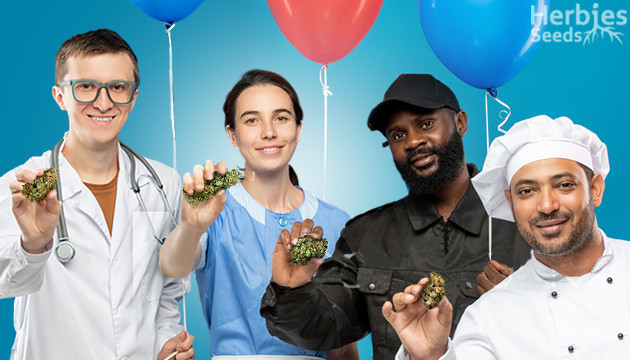 Strain Ideal For Your Work Style
TAKE QUIZ
The cannabis industry is pinching talent from every corner of US industry. Some of the largest marijuana companies are sourcing recruits from Proctor and Gamble and Tesla, whilst many organizations look to workers currently in the food and beverage, or pharmaceutical, industry.
Medical Cannabis Legalized in Greece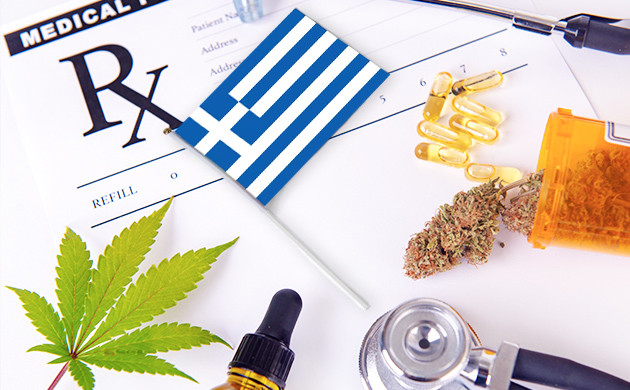 Good news in Greece! After a long fight, Greece has legalized the cultivation and sale of medical cannabis. The bill was approved 158-33, despite the fact the SYRIZA party, which introduced the bill, abstained from the vote in protest. This comes four years after Greece downgraded weed from the drug control guidelines.
Experts foresee a boost to the economy, through new investment and the creation of new jobs. The bill also allows those suffering from diseases and chronic pain to legally access an alternative treatment.
Medical Cannabis Seeds
VIEW ALL
Ever Visited Weed?
Residents of Weed, a California lumber town, would be annoyed if you tried to make a cannabis pun 5 years ago. After all, the town's name doesn't have much to do with marijuana: it's named after a timber baron, called Abner Weed.
Weed wasn't the only town avoiding an affiliation to cannabis. In fact, around 70% of cities and towns in California don't allow dispensaries, despite state-wide recreational legalization.
However, in recent years, Weed has had a change of heart. 3 years ago, they opened up their first marijuana dispensary on the main street. Last year, they set up a second dispensary. And in November, the City Council unanimously approved a plan to set up a facility to grow 150,000 cannabis plants and employ 300 people. Now, residents are embracing the town name's affinity to the drug.
Why the change?
The reason is largely financial. The town has under 3,000 residents and a median household income of $31,000, less than half the California average. Moving resources from lumber – a deteriorating industry – to marijuana provides great economic incentives.
Weed obviously has a marketing edge that other towns don't – their new labels are even printed "Made in Weed". However, if Weed's new facility proves a success, it's likely other Californian towns will be encouraged to follow suit.
Rounding Up This Week in Cannabis News
As this week's cannabis news show, weed is being embraced the world over for its medicinal qualities and economic impact. With the DEA ending its monopoly on cannabis grown for research, our understanding of the medical potential of marijuana will only grow. And as more people look to weed, the multi-billion dollar industry is growing just as fast! Stay tuned, more marijuana news are coming soon!
Herbies Head Shop expressly refuses to support the use, production, or supply of illegal substances. For more details read our Legal Disclaimer.