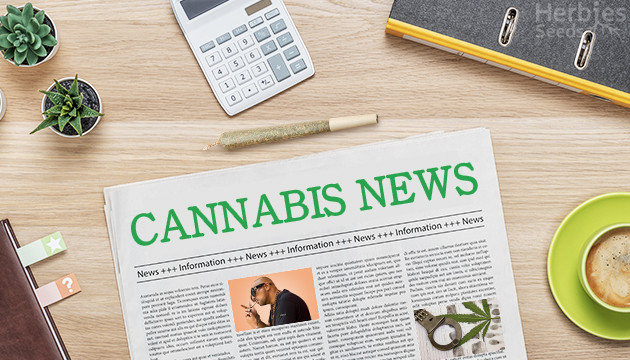 Hey there, welcome back to the latest cannabis news! In this installment of weed-related news, we've got stories on celebrities and cannabis, weed being sold on Amazon, and a couple of recent cannabis studies.
Sean Paul To Start His Own Cannabis Company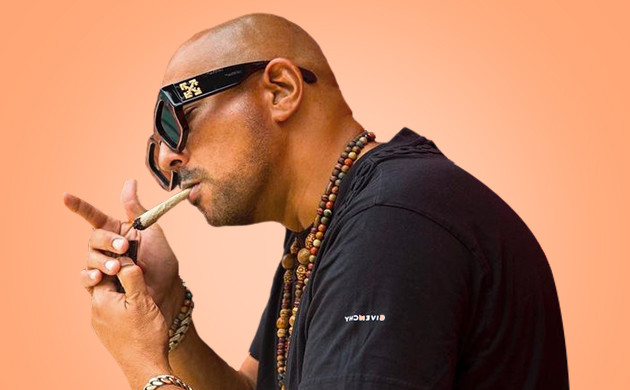 Sean Paul thinks that dispensaries are a good thing, but he feels like something is missing in the flavor of industrially-produced weed. The Grammy Award winner is quoted as describing the taste as "like cardboard." Infamous for his catchy Jamaican dancehall tracks, Sean Paul is planning to branch out into the legal marijuana business. He specifically wants to get into edibles, showing particular interest in creating healthier edible options for consumers who can't smoke or need to watch their sugar intake. Sean Paul has always been an advocate for smoking weed, so it will be interesting to see him tackle it from another perspective!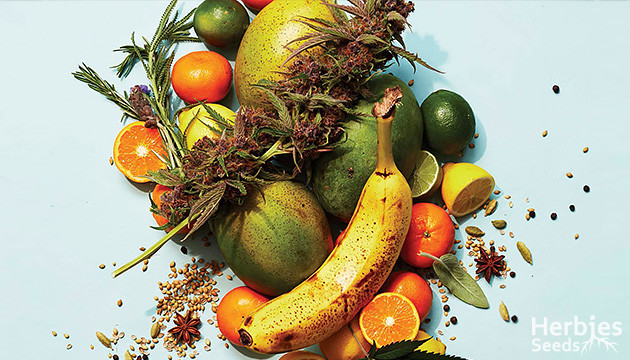 Top 8 Best Tasting Cannabis Strains
READ NOW
Comedy Icons Want Weed Legalized
Speaking of celebrities and cannabis, USA Today reported that two comedy legends are pushing an initiative to get cannabis legalized on a federal level. They're doing this with the "Cannabis in Common" initiative, a group that wants to spread the word on why the feds should embrace bud. More than two-thirds of Americans agree that cannabis should be legalized on a federal level.
Both Seth Rogen and Sarah Silverman have posted videos on YouTube in support of cannabis legalization and expungement of past cannabis use convictions, and are encouraging their fellow Americans to make their voices heard by contacting state senators using a form that is easy to fill out. Our American readers can support the Cannabis in Common initiative by heading over to the website.
Amazon India Under Fire After Weed Sales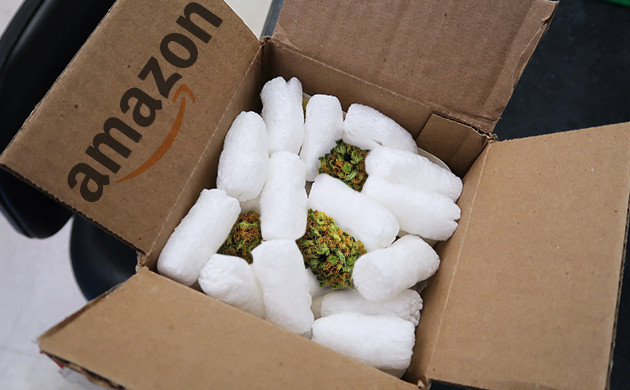 Three men were recently arrested by police in Madhya Pradesh, a state in central India, for allegedly selling 20 kilograms worth of weed on Amazon India. The sale was worth the equivalent of $150,000 USD.
Right now, plenty of questions have arisen as to how exactly this sale was even possible. One thing is clear, at least: the three people tied to the sale have been apprehended, but what about Amazon's part in this? The company did act as a seller and earned commission, indicating that the Narcotics Control Bureau (NCB) should take some sort of action against Amazon as well.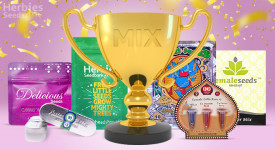 6 Best Cannabis Seed Variety Packs
READ NOW
Study: Traffic Injuries in Canada Unaffected by Cannabis Legalization
A recent study done by a professor at the University of British Columbia found that the legalization of cannabis in Canada in 2018 has not had an impact on the number of traffic injuries in the country. Researchers poured over data from 2015 to 2019 from emergency departments in Alberta and Ontario. Although there was certainly an increase in cannabis users post-legalization, this has not specifically contributed to intoxicated driving incidents. Rather, numbers have decreased in relation to driving under the influence of marijuana.
Study: Scarification of Seeds Boosts Germination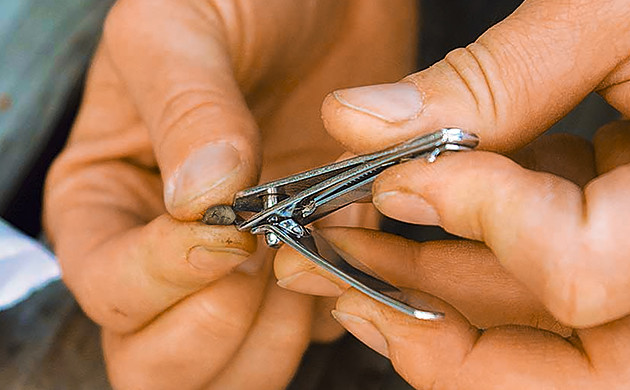 Another study recently published, coming from three researchers in Canada, shows that cutting the tips off cannabis seeds could both shorten germination times and increase germination rates. This process of cutting seeds, called scarification, particularly comes in handy for cultivators attempting to disinfect seeds. The combination of disinfection and scarification could make it much easier to identify new strains and hunt for better genetics.
Weed News Keep Coming!
Thanks for tuning in for another round of the latest cannabis news. We love keeping our readers informed on the newest developments in the cannabis industry all around the world. See you next time!
Herbies Head Shop expressly refuses to support the use, production, or supply of illegal substances. For more details read our Legal Disclaimer.