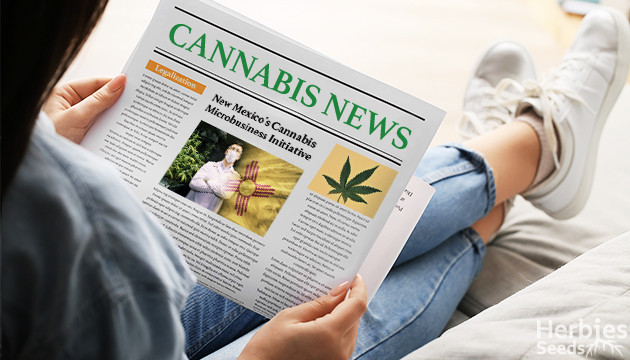 There has never been a more active year for the cannabis industry than 2021. Find out what has changed in the wonderful world of weed in today's cannabis news where we cover crime rates and legalization, New Mexico's marijuana funding, a teacher's costly cannabis mistake and more.
Legalization Reduces Crime More Than Anticipated
Over the last decade, there have been many studies to determine the effects of legalizing cannabis on crime rates in various states across the US. Past findings have reported a null effect on crime rates, however, more recent studies say otherwise.
Victoria University of Wellington and Harvard University conducted a study in 2018 stating that there was a 20% reduction in violent and property crimes in California following changes in medicinal cannabis laws. Multiple more studies have since reported similar results in various other states and according to recent findings from the USDA's research service, data sourced for many studies may leave gaps that significantly underestimate legalizations' true effect on crime rates. The good news here is legalization is no longer under scrutiny for its effect on crime, but rather under reverence.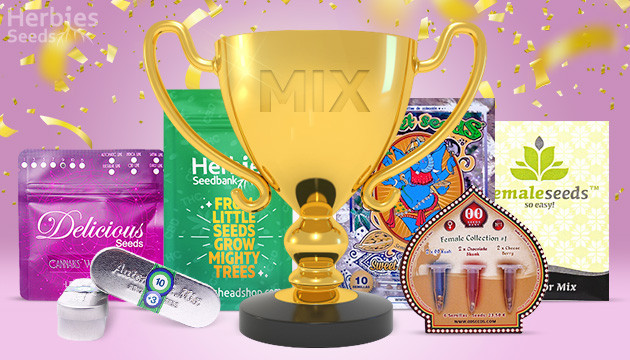 6 Best Cannabis Seed Variety Packs
READ NOW
New Mexico's Cannabis Microbusiness Initiative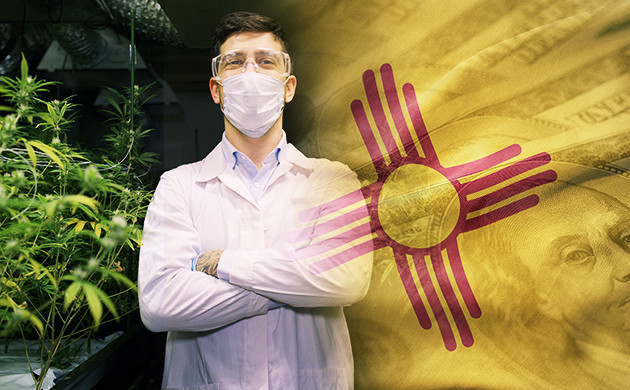 Speaking of a good turnaround for marijuana, New Mexico has proposed to legislators a $5 million line of credit for the funding of cannabis microbusinesses in the state. The proposal stems from wanting to promote business opportunities to those who were unfairly penalized for previous marijuana laws and would now benefit from more social and economic fairness. If the bill is approved, cannabis microbusinesses, starting from up to 200 plants, would be eligible for publicly funded loans and licenses to grow and sell marijuana in the state.
Cannabis Industry Jobs Skyrocket Employment
As one of the fastest-growing industries in America, the Cannabis Industry is booming with exciting job opportunities for the millions of Americans leaving their retail jobs for a better quality of life. The Covid-19 pandemic has left most of the world exhausted and overstressed, and one of the main areas affected is work life according to INSIDER.
With the current recession in the US, unemployment is rife but despite this, employment in the cannabis industry has grown by 32% in 2020 alone according to a 2021 Leafly Jobs report. The industry is on the rise and it won't be slowing down anytime soon.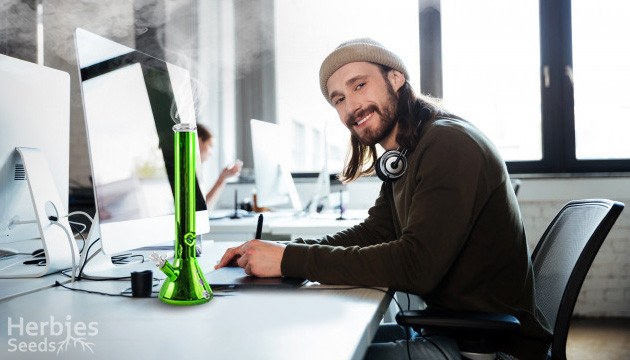 Best Strains For Getting High At Work
READ NOW
Teacher Prosecuted for Weed in Student Prize Box
Despite the rise of marijuana legalization, not every state holds the same views. According to the NY Daily News, an elementary school teacher in South Carolina has reportedly been charged with the possession of a Schedule 1 drug after she allegedly included a pack of weed gummies in a box of prizes for her elementary school class. No students ingested any of the gummies but officials searched her home and found more packs of the same weed-infused candies. Following the search, the teacher turned herself in and accepted the charges.
Weed Spirits Set To Take Over Alcohol Scene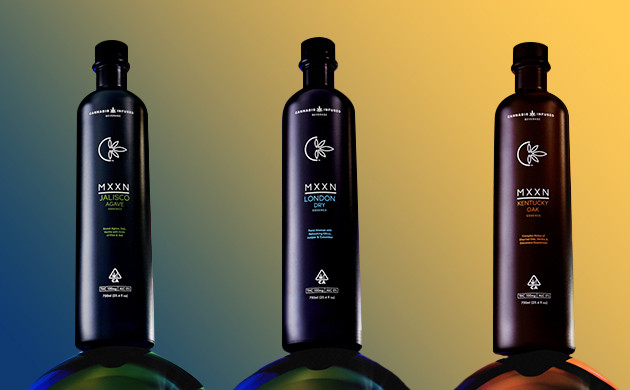 Making its way into almost every aspect of our lives, cannabis is set to take over the alcohol scene with the first 1:1 non-alcohol replacement for traditional alcohol spirits according to Thrillist. The company behind the potent THC-based spirits, MXXN, is pushing to acclimatize the idea of traditional cocktails with a different buzz and has released three marijuana spirits to the likeness of a tequila, a gin, and a bourbon. The ambitious company is also donating a percentage of profits to organizations working to pass federal marijuana reform for communities disproportionately affected by marijuana laws.
The Ever-Changing World Of Weed
Each year the world of weed is shifting and transforming, changing the lives of every one who partakes in the community and culture. The future of marijuana across the globe is looking brighter each year as we can see by the Latest Cannabis News, mostly shedding a positive light on its benefits and uses.
Herbies Head Shop expressly refuses to support the use, production, or supply of illegal substances. For more details read our Legal Disclaimer.