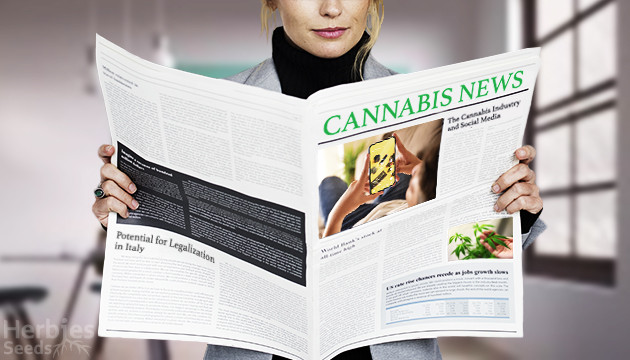 The world of weed is constantly changing and growing, and that's no different this week! Today's latest cannabis news includes more talks about legalization, social media, professional athletes using cannabis, and more.
Potential for Legalization in Italy
Advocates of cannabis legalization in Italy have gathered enough signatures to trigger a referendum on the relaxation of cannabis laws, reported by Reuters. The proposal advocates for relaxed sanctions on crimes related to the herb and the allowance of growing cannabis for personal use. Once the petition signatures have been counted and verified, Italians could see this hot issue hit nationwide vote early next year.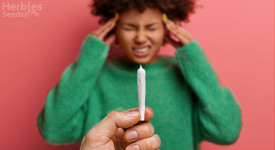 Best Weed Strains For Migraines
READ NOW
The Cannabis Industry and Social Media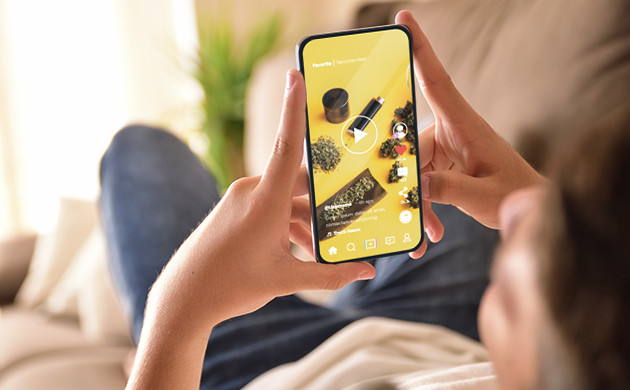 Amidst talks of legalization across the globe, the cannabis industry is also doing its part to destigmatize the subject by taking to popular social media apps to start conversations about cannabis. MJBizDaily highlights two particular apps that are taking center stage: TikTok and Clubhouse. The short-form video format of TikTok is perfect for advertising or hitting quick digestible points, while audio-based Clubhouse provides the perfect environment for promoting, networking, and hosting discussions.
Virginia High School Gets An Accidental Weed Delivery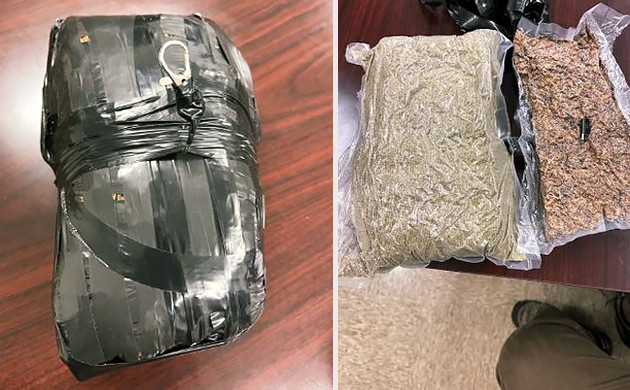 According to a local news source, WRAL News, a drone carrying pounds of weed and tobacco accidentally landed at a high school in Brunswick County, Virginia. The package containing the illicit substances and several cell phones was apparently meant to be delivered to the Lawrenceville Correctional Center. Drones have become a popular way to smuggle contraband into prisons, and the local police force has already had multiple calls to this particular facility just this year. The aforementioned package has since been seized by investigators.
Medical Cannabis Strains
VIEW ALL
Study Shows Legalization Doesn't Affect Youth Marijuana Use
Weed may be getting accidentally delivered to high school like in the previous story, but there's actually some other interesting news related to youth and marijuana. In a study covered by NORML titled "Association of Marijuana Legalization With Marijuana Use Among US High School Students, 1993-2019", researchers pored over and analyzed Youth Risk Behavior Survey data to determine whether legalization has any effect on young people's cannabis consumption. They concluded that medical cannabis and adult-use legalization laws were associated with "no statistically significant changes in youth use patterns." If you're interested in learning more about this study, you can find the journal article here.
Professional Athletes and Cannabis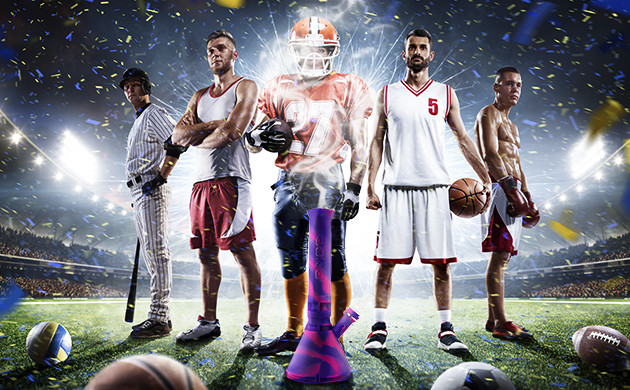 Marijuana continues to create a buzz in the athletic world, according to the New York Post in a story concerning the use of cannabis by professional athletes. It has become clear in recent years that marijuana is used by a majority of players in the NFL, MBA, NHL, and other sports as a therapeutic alternative to other medications. The anti-inflammatory properties of cannabis are useful in soothing injuries, managing pain, and aiding in recovery after intense training.
Already, we are seeing shifts in how cannabis use is being treated by sports associations as well. The NFL recently raised the acceptable amount of THC in a player's system, the MLB removed cannabis from its list of prohibited substances in 2019, and the NBA stopped randomly testing players for cannabis in 2020. Is it time that more sports bodies revise their outdated rules on cannabis use?
Earlier this year, Sha'Carri Richardson was banned from participating in the Tokyo Olympics after her drug test came back positive for cannabis use. NPR revealed that the World Anti-Doping Agency will be reviewing its ban on cannabis starting sometime next year. However, for now, cannabis will remain on its list of prohibited substances despite not being considered a performance-enhancing drug.
The Ever-Changing World of Weed
It seems that every week, we hear more about legalization efforts around the globe. The masses want legal marijuana, as is made abundantly clear on TikTok and among NFL players. Weed use is gradually becoming destigmatized. Whether used for fun or as a therapeutic tool, the latest cannabis news show that weed is part of the future of humanity, and that legislation needs to keep up with evolving opinions.
Herbies Head Shop expressly refuses to support the use, production, or supply of illegal substances. For more details read our Legal Disclaimer.