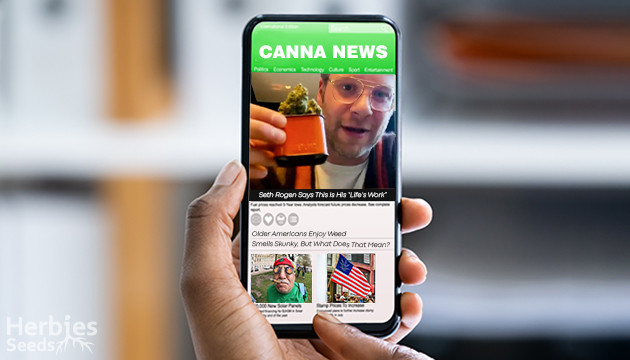 What's up with weed? Public opinion. It's literally gone up, with highest ever recorded approval of ending marijuana prohibition. However, US President Biden still isn't in favor of legalization.
Read on to find out exactly what's happened with marijuana this week!
The Majority of Americans Are In Favor Of Legalization
According to this year's survey conducted by Quinnipiac University, more Americans support marijuana legalization than ever before. 69% are in favor of ending marijuana prohibition. The report also broke the results down by demographic, and every single one included had a majority in favor of legalization. That's including over 65s – a fraction over 50% support legalization.
New data from the Pew Research Centre supports Quinnipiac University's key findings on the popularity of legalization, but it does add some granularity to the older age groups. Pew Research Centre found that legalization was favored across all age groups, except for those 75 and over, in which only 32% supported legalization for medical and recreational use.
Older Americans Enjoy Weed
Although these new reports suggest that marijuana legalization is least popular amongst the older age groups, they also show that support is growing in all age groups.
In fact, a growing number of older Americans are using marijuana for sleep, arthritis, chronic pain, and anxiety. A study from the Journal of the American Medical Association for Internal Medicine found that cannabis use among Americans over 65 had risen from 0.4% in 2006 to 4.2% in 2018. Although sub-5% isn't high (pardon the pun), that's a tenfold increase!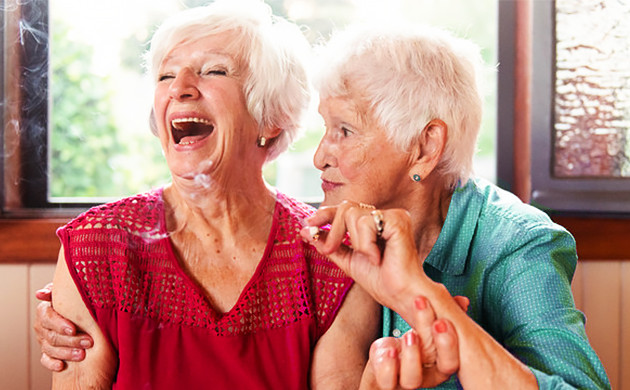 The Beatles Were Introduced To Weed By Bob Dylan
Paul McCartney just revealed who first introduced him and his bandmates to marijuana. It was none other than music legend Bob Dylan. McCartney recounted the story – it was back in the 1960s, in a hotel room in New York. Ringo Starr took a toke from Dylan's joint first, then reported to the rest of the band that "the ceiling was moving". Then, everyone wanted to try!
Smells Skunky, But What Does That Mean?
Byers Scientific has sorted through about 400 compounds found in marijuana and found the one that gives weed its skunky smell. The compound is called 321MBT.
MBT is also found in hops, which are in the same plant family as cannabis and hemp. That's what gives beer that distinct skunky odor. And fun fact: MBT is also found in actual skunk oil taken from the anal glands of a skunk.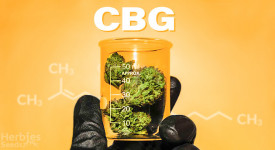 CBG and CBG strains
READ NOW
Seth Rogen Says This Is His "Life's Work"
Seth Rogen's cannabis shop, Houseplant, has been successful in Canada. Last month, he opened the online shop in LA, and it crashed almost straight away due to the huge surge in visitors. This is only the beginning as well – 3 of Houseplant's cannabis strains are coming to dispensaries across California in mid April.
Actor, and well-known stoner, Seth Rogen isn't the only celeb to get in on the cannabis business. Monogram, a cannabis company started by Jay Z, sells hand-rolled joints exclusively in California. Gwyneth Paltrow, in her turn, calls cannabis "the hero ingredient of the future".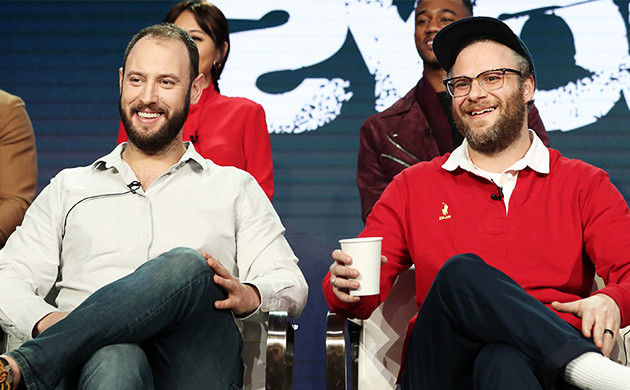 Biden vs Schumer
You might know Senate Majority Leader Chuck Schumer as a strong Biden ally – and he usually is. However, he's standing against Biden when it comes to marijuana. Like most Republicans, Schumer advocates for marijuana legalization. Although Biden opposes this, Schumer is still pushing ahead with the bill.
This has raised questions about if Biden is out of touch with his party, and, more widely, the USA. After all, the majority of Republicans – 62% according to data from Quinnipiac University - are in favor of cannabis legalization, even though they are usually more skeptical of drug reforms.
Rounding Up This Week Of Weed
The headline this week is that marijuana is growing ever more popular. It feels like there's a new US state legalizing recreational weed every week. In response, we're seeing cool new cannabis brands started by A-listers, and an uptake in medical marijuana usage among the elderly.
Herbies Head Shop expressly refuses to support the use, production, or supply of illegal substances. For more details read our Legal Disclaimer.