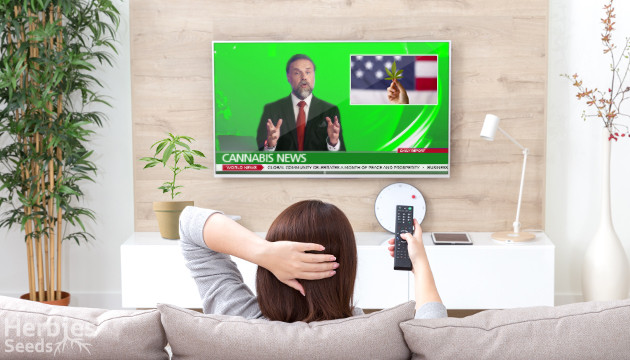 This week, we've got updates about the effects of recreational legalization in the US, as well as an introduction to a cool new cannabis sub-culture. It's good news if you're in New York – your employers can't fire you for enjoying a joint on your day off, and you have plenty of cannabis parties to attend.
3 Years Wait In Virginia
You've probably heard that Virginia has just recently legalized the use of recreational marijuana. However, the regulation system won't be in place until 2024, so recreational marijuana laws won't actually come into place for another 3 years.
When they do, adults over 21 will be allowed to have 1 ounce of weed, or 4 plants per household. Adults who have more, or minors who are in possession of cannabis, are subject to a fine. Public use isn't allowed, either, so it's garden smoke-ups in Virginia!
Weed & The Workplace
As we've seen in many US states' legalization of recreational marijuana, it has far-reaching implications. In New York, employee policies across the state have changed to reflect the legalization, Although you can still be fired for being stoned at work, employers can no longer sanction you for enjoying a little bud outside of work.
For any New Yorkers out there, using cannabis is now legal, but there'll still be a wait before you can buy bud – regulations need to be put in place first. But why wait? Buy fast-flowering seeds at Herbies for harvesting in as little as 45 days!
Fast Flowering Cannabis Strains
VIEW ALL
Cannabis for the Cool Girl
Did you know that nearly 25% of 18-29 year olds are more likely to smoke weed compared to their older counterparts? To meet this demand, a whole range of quirky and luxury cannabis paraphernalia brands have stepped up. We're not talking just a cool bong or some flavored rolling papers. This is glitter resign trays, floral print rolling papers and glass-blown pastel petal pipes.
Want to get in on this kooky cannabis sub-culture? Search for #OuidTok or #WeedTok on TikTok!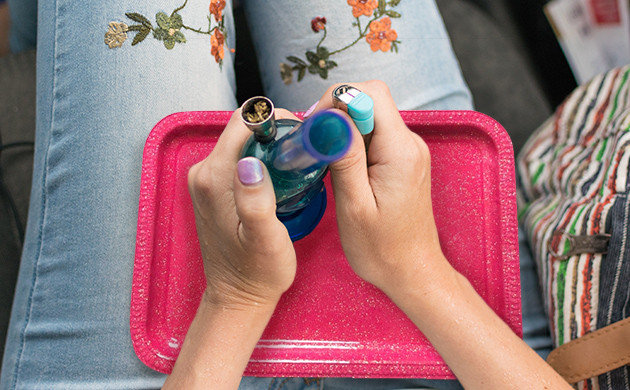 Call It Cannabis
Big names in the cannabis industry have taken a stand against the term "marijuana". This is because the word originates from Mexican Spanish, and "racist politicians who first criminalized cannabis … precisely because they wanted to underscore that it was a Latino, particularly Mexican 'vice'" explained Daniel Maida Hayden from Extractioneering, an Oregon-based cannabis brand.
It's important that this is coming to public attention, as racism is present today. 77% of federal marijuana sentences were given to Hispanics, despite making up just 17% of the US population.
The Recreational Marijuana Party
Happy Munkey hosted a "Farewell to Prohibition" party in New York to celebrate the legalization of recreational marijuana. A whole range of people attended, got high, listened to live music, and even heard from a psychic together: politicians, Wall Street workers, hip-hop artists, cannabis entrepreneurs and more.
This isn't Happy Munkey's first rodeo, and they claim they already have investors lined up. The Munkey, as it's known to fans, has hosted speakeasy parties near Times Square illegally for the past 4 years. Now it's all above board, this cannabis events company has ambitious plans to scale up.
The American People Want Weed To Be Legal
At least, that's what the polls say. Gallup has asked Americans about whether they support the legalization of marijuana since 1969, when 12% said yes. The most recent poll showed that 68% of Americans now support cannabis legalization.
Many states have responded to this growth in support, with 17 US states now having legalized recreational marijuana. However, Biden doesn't side with public opinion, indicating he might not be on board with Senate Marjority Leader Chuck Schumer's proposed legislation to end the federal ban on marijuana.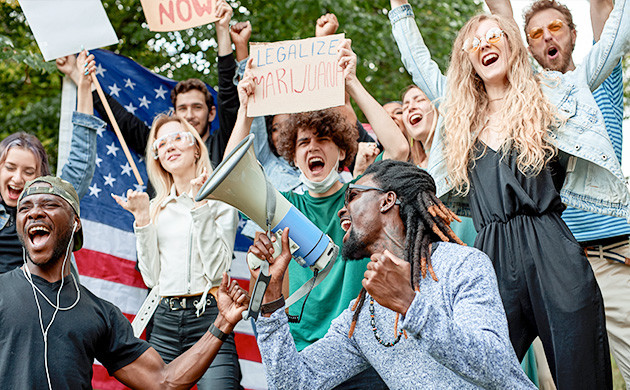 Rounding Up This Week In Cannabis
We want to know your opinions on this week's news. Are you diving into #WeedTok? Think removing the "m-word" from the industry is the right move? Let us know your opinions below!
Herbies Head Shop expressly refuses to support the use, production, or supply of illegal substances. For more details read our Legal Disclaimer.