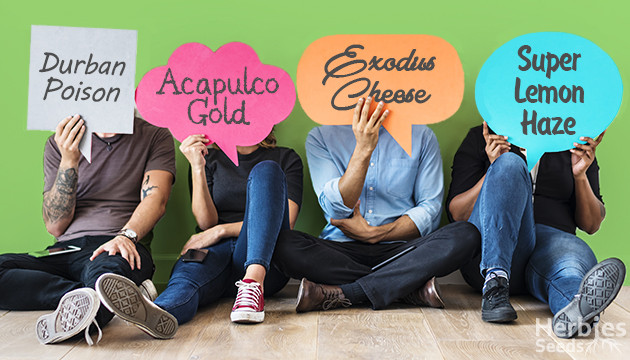 Here at Herbies Blog we often post lists of the best weed strains in many categories - we do our research and handpick varieties according to our own tastes, customer observations, and expert opinions. Anyhow, we think it's about time to hand over the baton to our readers. At the end of the day, we trust their perspective as our own!
So, we asked you: what's your favorite weed strain? And you answered! Read on to learn about 8 wonderful cannabis enthusiasts from around the globe and what cultivar they think is the best strain of weed ever - there's a huge chance your next favorite strain is right here in this list.
Rowan and his Favorite Weed Strain, Exodus Cheese
My favorite strain of weed to smoke would have to be Exodus Cheese simply because of the amazing taste, smell, and uplifting high. I've always been a huge Cheese fan because of the flavor and have never found the high to be too overwhelming compared to some other high THC strains. When I discovered Exodus as a teenager I fell in love after the first hit and still love it to this day. To be honest, I'll take any cheese strain at the end of the day, as opposed to strains like kush or haze. Most of my friends would agree too!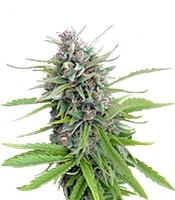 Exodus Cheese (GHS)
Photoperiod

Stone that blows your mind

18.43 %

800 g/m² indoors
up to 800 g/plant outdoors
View strain
George and his Favorite Strain, Durban Poison
Durban Poison, without a doubt. As soon as you pop a container of it open, the smell instantly tells you what strain it is. There's nothing else like it. And the upbeat, sativa high is perfect for smoking at any time of day. It helps get me feeling creative when I need to get to work, and once I'm ready to relax, it gets rid of any stress or anxiety I might be feeling.
Finally, I really like that it's a landrace. Don't get me wrong, strains like GSC, Bruce Banner, and Zkittlez are great. But something about knowing that Durban Poison evolved naturally in the wild over thousands of years makes it special to me.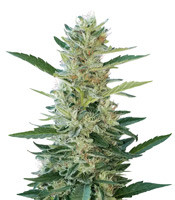 Durban Poison (Dutch Passion)
Photoperiod

Light feeling

16 - 22 %

500+ g/m² indoors
View strain
Dinah and Her Favorite Strain, Acapulco Gold
My favorite strain to smoke is Acapulco Gold. It's a strain from the Sativa part of cannabis. I use it whenever I need to focus on doing a particular job or study. It gives me a good buzz feeling. I feel so happy when I am high on it. I can laugh tirelessly, even to the slightest funny thing.
My friends can tell whenever I am high because of this trait. But again, coming to think of it, many people are like that.
Normally, most of these weed strains are stress and pain relievers, but I try not to depend on them for these reasons.
At times, I prefer skunk. But generally, I can smoke any strain of cannabis. There isn't any strain that I have found uncomfortable for me to use.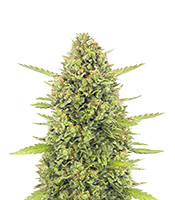 Acapulco Gold (Barney's Farm)
Photoperiod

Insidious high

21 %

500 g/m² indoors
1500 g/plant outdoors
View strain
Best Weed Strains According to WeedKB: Euforia, Super Lemon Haze
I've always been into old-school skunks. They give me just the right blend of mental stimulation and a sense of well-being which sometimes is so intense it erupts in giggles.
I also like the waves of intense euphoria skunks give. 
I have an especially fond memory of a Dutch Passion skunk aptly called Euforia. It made eating a totally orgasmic experience. The orgasm—I can't call it by any other name—used to first spasm my tongue and palate and then send shudders through my whole body, until my toes curled. It happened with every bite and every smoking session — like pressing a button.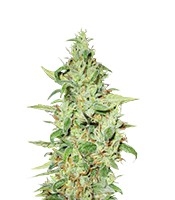 Euforia (Dutch Passion)
Photoperiod

Unique sense of cheerfulness

22 - 26 %

400 - 500 g/m² indoors
View strain
Another very special strain for me was GHS Super Lemon Haze. I'm sure I got the pure Lemon Skunk phenotype. That one was great for taking long summer walks with a couple of buddies when you alternately can't shut up spinning some yarn and then listen to your friend's story in return and get so engrossed in it you feel like a part of that story.
And then you suddenly snap back to reality and realize what's happening: a small group of geeks with red eyes rapidly walking, talking, laughing, and sipping through straws from juice packs! And not just any juice, but some healthy shit for babies and toddlers! And this on a Saturday afternoon when everyone walks around with beer bottles in their hands. A textbook arrest-me-I'm-so-fucking-high case!
This is the moment where you either have a laughing fit, or get frozen by paranoia and dream of getting teleported somehow to the safety of your home. Either way it's fun.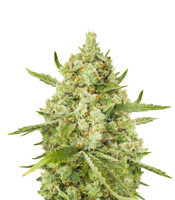 Super Lemon Haze (GHS)
Photoperiod

19.33 %

800 g/m² indoors
1200 g/plant outdoors

On wings of High
View strain
Rose and the Best Strain She Tried, Delahaze
My favorite weed strain of all time, especially when I was younger, is Delahaze. I love this strain because of its euphoric and energizing effects. I always found that even just one hit had me smiling and laughing and just generally feeling good. I also think I fell for this strain due to a long history of depression in my teenage years and smoking Delahaze never failed to lift me out of it! The bud I smoked was always homegrown too which just added to the enjoyment and we always made sure to cure it well to really get the best of the yummy citrusy flavor. Generally, it makes for a fantastic daytime smoke so going on a fun hike with friends or sitting passenger seat for a road trip are top of the list for my favorite memories blazing it up on Delahaze!
Delahaze (Paradise Seeds)
Photoperiod

Will astound the senses in all ways

17 - 21 %

500+ g/m² indoors
1000+ g/plant outdoors
View strain
Best Weed Strain According to Marija, Gorilla Glue #4
If I had to choose one out of all the strains I've tried, it would have to be Gorilla Glue #4. In fact, GG4 has been on top of my list since I first tried it when I was travelling through Amsterdam and the Netherlands a few years back.
While I was staying there, I visited a few of Amsterdam's famous coffee shops to check out what type of strains I could try out and I have to say I had a blast. Not only were most of the strains I tried absolutely great, but I also had the pleasure of trying out GG4 for the first time and it became my go to strain ever since.
What I like most about GG4 is that it is a perfect hybrid incorporating the best of both worlds (Sativa and Indica). The strain packs a lot of heat as well, with THC content of up to 30%. I'd recommend it to veteran smokers and those that feel ready to try something a bit more hardcore than their regular buds.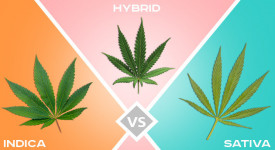 Indica Vs. Sativa Vs. Hybrid
READ NOW
In addition to its main properties, other factors that make this strain my top choice are the smell and taste of the buds. While the taste is hard to describe, I have to say that it's unlike any other strain I've smoked so far and it blows me away each time I try it. GG4 has an earthy, really pungent and stinky aroma with woodsy or piney notes, and a delightfully strong taste. This is by far the tastiest strain I've tried so far.
In terms of its potency, the high arrives almost immediately after smoking it, characterized with feelings of euphoria, excitement and happiness all at the same time. The body high arrives a bit latter with feelings of relaxation and even sleepiness in some cases, depending on your mood.
This and many other traits are what makes GG4 so great and why it still remains to be my favorite strain of all times.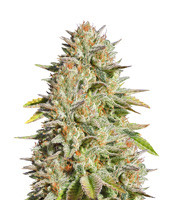 Gorilla Glue #4 (Original Sensible Seeds)
Photoperiod

Relaxing euphoria

28 %

550 g/m² indoors
700 g/plant outdoors
View strain
Stephanie and her Favorite Strain, Moby Dick
My favorite strain to smoke really depends on the effect I am going for. When I want to have a good time and am looking for a good sativa, I often turn to Moby Dick. Moby Dick gives me a euphoric high – a buzz and some energy. It is a great strain to smoke when I host my game nights and play some Pictionary or other such group games. It adds a little humor to everything going on.
If you want to feel uplifted and happy, but still a little relaxed, this strain is at the top of my list. It helps with depression and anxiety and allows you to enjoy the moment.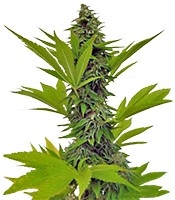 Moby Dick (GHS)
Photoperiod

Stress killer

17 %

800 g/m² indoors
1200 g/plant outdoors
View strain
Lola and her Favorite Weed Strain, Amnesia Haze
I'm definitely not a connoisseur, but I've tried some luxury strains with premium price points. However, when I think about my favourite strains, they're all connected to great times in my life – like reunions with old friends, romantic weekends and (more recently) FaceTime smoke-ups. With that in mind, my favourite strain would have to be Amnesia Haze.
It was the first strain that really got me into weed, and it's what I'd smoke with people at uni. It's a proper energizing high, so we'd smoke it at parties or on sunny days – it gets you chatting and giggling. I recommend Amnesia Haze to anyone who is just starting to dabble in pot. Its THC content is high (but not too high), and you don't get that really strong body-stoned feeling. Before I tried this strain, weed was a once-in-a-while thing for late-night food and movies. After trying this strain, I realised there's a whole world of strains that facilitate energetic, creative and interesting experiences – as well as a bunch that are great for body-numbing sleepy euphoria.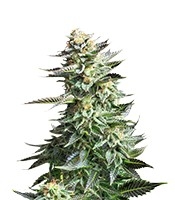 Amnesia Haze (RQS)
Photoperiod

Journey to nowhere

22 %

600 - 650 g/m² indoors
650 - 700 g/plant outdoors
View strain
What Do You Think The Best Weed Strain Is?
Musicians, writers, and teachers - they've spoken and told us about their favorite strain. Was yours among the ones mentioned? If not, please let us know in the comments what you think the best strain of weed to smoke is! And don't forget to mention what we should ask real tokers and growers next.
Herbies Head Shop expressly refuses to support the use, production, or supply of illegal substances. For more details read our Legal Disclaimer.