Tenet Is Finally In Theaters - Here Are 3 Cannabis Strains That Bend Time Better Than Tenet's Special Agents
15 September 2020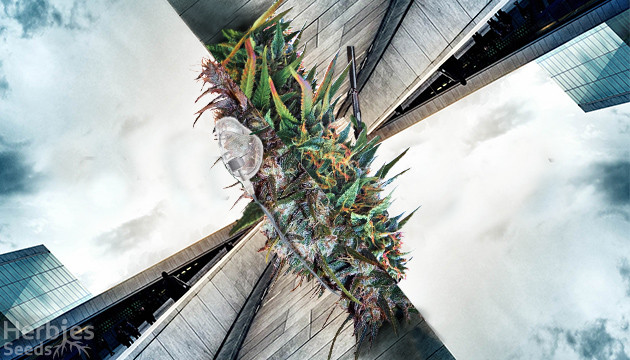 Due to the global pandemic, Cristopher Nolan's latest masterpiece, Tenet, has been postponed several times. Now, it finally hits cinemas all over the globe! Not to spoil too much of the plot, but the story of Tenet revolves around a secret international organization, members of which can warp time.
Top 20 Cannabis Strains
VIEW ALL
Interestingly enough, a classic supernatural ability from sci-fi, time-bending, is also available to anyone smoking weed. Experienced smokers know, that weed often makes us perceive time differently. Sometimes a toke full of THC makes time rush, and sometimes it makes it significantly slow down. If you're planning to watch Tenet, its whimsical approach to storytelling will surely make you curious about what it feels like when your perception of time is changed. That's why, to help you explore this curious effect of cannabis, we're presenting three cannabis seeds' strains that warp time more than others.
Dr. Grinspoon - A Heirloom Sativa That Will Make Time Stop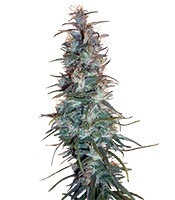 Dr. Grinspoon (Barney's Farm)
Photoperiod

Happy austronaut

350 g/m² indoors

26 %
View strain
A pure Sativa heirloom with astounding 26% THC content sounds like a recipe for achieving a deeply altered state of mind, and this is what you're getting from Barney's Farm's Dr. Grinspoon feminized cannabis seeds. This marijuana variety is not meant for beginners, as it is extremely strong, fast-hitting, and long-lasting. With Dr. Grinspoon, you'll become unusually talkative, and conversations will flow so easily, that what feels like hours of talking will in reality take only minutes.
Blue Cheese - A Time-Warping Classic
Blue Cheese (RQS)
Photoperiod

500 - 550 g/m² indoors
500 - 550 g/plant outdoors

Packed with intense effect

19 %
View strain
The next weed strain that makes you perceive time differently is Blue Cheese from Royal Queen Seeds. These feminized cannabis seeds grow to become a highly potent Indica with numbing and almost narcotic effects. Cheesy buds that you'll grow will fill the room with a pungent smell and relax you to the point of no return. A couple of puffs, and, suddenly, you're in another dimension where time doesn't exist. This time-warping effect of Blue Cheese has been repeatedly reported in cannabis-themed forums.
Malawi - For When You Need More Time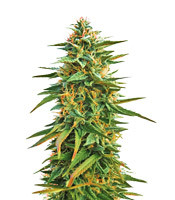 Malawi (Ace Seeds)
Another 100% Sativa in our list, Malawi, is an extremely potent, 27% THC cannabis strain presented in the form of feminized cannabis seeds. This one is known for highly euphoric and psychedelic effects sought-after by creatives of all sorts. If you find that your creative process takes too much time, or you lack ideas, just use Malawi, and it will open the gates of your creativity and imagination. With Malawi cannabis strain, your productivity will sky-rocket, and you'll be pleasantly surprised by how much you can achieve in very little time.
Now you know that your cannabis garden can also become a source of mind-boggling experiences just like those straight from the movie screens, so get growing! And if you're still looking for more inspiration, don't forget to visit our Herbies Recommends collection for hand-picked, top-quality cannabis strains to try.
Herbies Head Shop expressly refuses to support the use, production, or supply of illegal substances. For more details read our Legal Disclaimer.