Celebrate 4:20 With Herbies – 10 Days Of Freebies With Every Order!
20 April 2020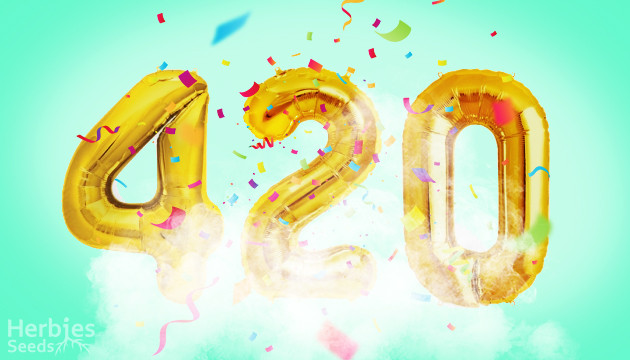 Is it possible to make the 4:20 festivities an even happier occasion? Well, here at Herbies, we're giving it a try.
On April 20th, we're starting our 10-day long freebie bonanza, offering you extra bonus seeds with every purchase. All other promos and discounts will remain in place.
Simply place an order during April 20-30th, and, in addition to your purchase, we'll ship two bonus seeds of one randomly chosen strain from the list below.
1 PM April 20 to 1 PM April 22 (GMT +2): Dutch Passion And Barney's Farm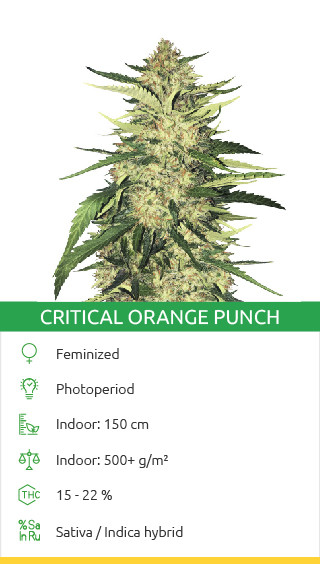 Critical Orange Punch by Dutch Passion
Experience a surge of euphoria with this 3-way cross. Granddaddy Purps meets Orange Bud to create an intense fruity cocktail with a rich earthy and skunky background, and where the Critical is responsible for XXL yields.
OR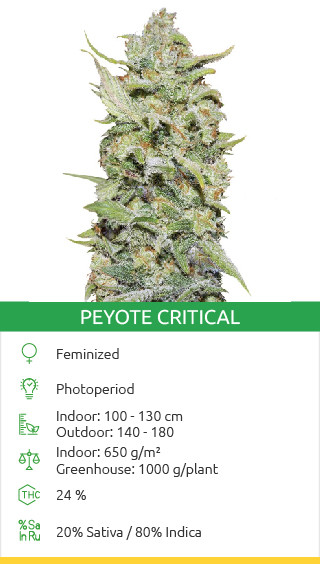 Peyote Critical by Barneys Farm
This sweet but potent medicine boasts 24% THC to provide a very strong body buzz, while the 1.4% CBD turns this effect into a calming and clear-headed experience. No wonder it's such a popular strain among medical patients and those looking for meditative and focused relaxation, with no anxiety or paranoia.
1 PM April 22 to 1 PM April 24 (GMT +2): Female Seeds And Heavyweight Seeds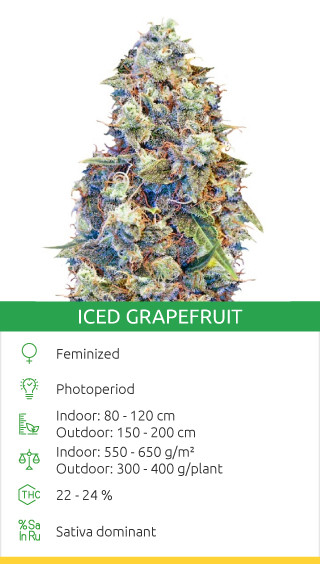 Iced Grapefruit by Female Seeds
This is a perfect match of Female Seeds' two most celebrated genetics. The resulting  Sativa-dominant hybrid has breezy, fruity flavors, and the effects combine immediate and long-lasting euphoria with just a touch of nice body relaxation.
OR
This is truly one of the most likable genetics in the history of homegrown cannabis. Low-maintenance throughout her life, generous at harvest, sweet and fragrant, and filling you with happiness and kind thoughts when consumed, both Sativa and Indica lovers will find something to like. Nothing beats the classic balanced Skunk.
OR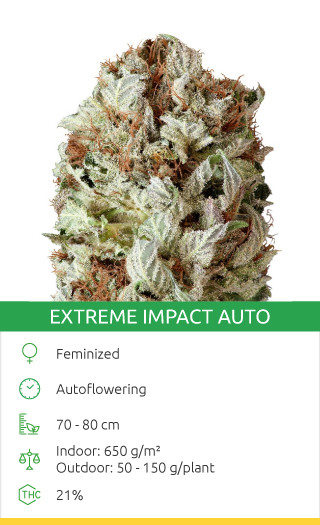 Extreme Impact Auto by Heavyweight Seeds
With 22% THC, this autoflower is stronger than many photoperiod varieties and an ultimate way to rest after a long day. Smelling of lime and lemon and leaving a rich aftertaste of earth on your palate, these buds let you cram a whole refreshing weekend into a couple of hours before going to bed.
OR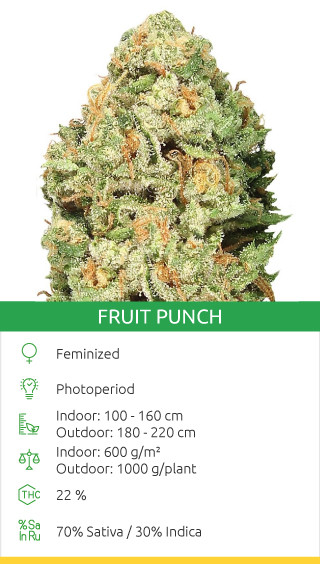 Fruit Punch by Heavyweight Seeds
This extremely resinous and aromatic marijuana is so delicious and potent at the same time that it's difficult to tell what they mean exactly when they used the word 'punch' – a refresher at some social event to make you feel relaxed and chatty, or a heavy blow to the head? With 22% THC, it's probably both, depending on your tolerance.
1 PM April 24 to 1 PM April 26 (GMT +2): Humboldt Seeds And Delicious Seeds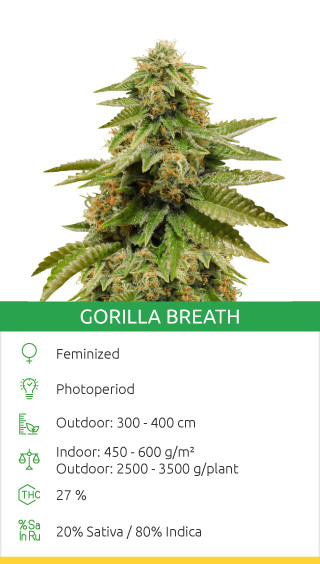 Gorilla Breath by Humboldt Seeds
We won't even say how much THC this beast packs here – go ahead and check it out yourself if you're not easily frightened. This is the kind of smoke that makes your knees weak and your head light… right before you pass out. The flavors are equally powerful and weirdly delicious – pine, chocolate and fuel.
OR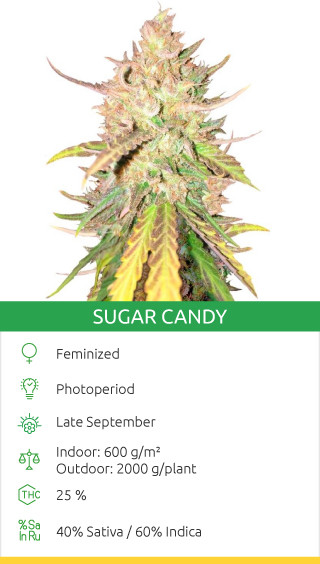 Sugar Candy by Delicious Seeds
Delicious Seeds are famous for raising champions, and this multiple cup winner is no exception. Expect incredibly potent but balanced effects from this sweet, fruity and minty wonder.
1 PM April 26 to 1 PM April 28 (GMT +2): Green House Seeds And Pyramid Seeds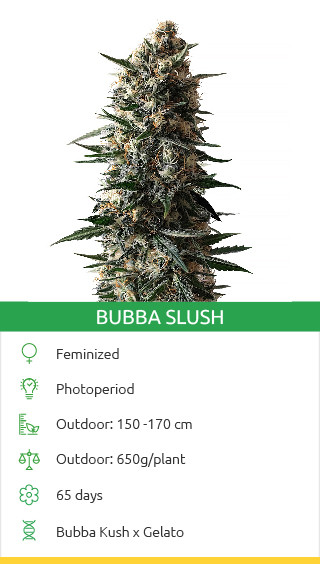 Bubba Slush by Green House Seeds
U.S. genetics are all the rage now, and this fresh addition to the GHS catalog marries two of the best of them – the chocolate and coffee-smelling Bubba Kush with the creamy Gelato. The effects combine a loud body buzz with a lucid head high.
Please note that while other participating bonus strains come as 2 single-seed packs, Bubba Slush comes as a single 2-seed pack.
OR
Pyramid Seeds – One Of 8 Autoflowering Strains
One of the oldest Spanish seed banks, Pyramid Seeds places great emphasis on the stability and uniformity of their genetics, as well as unique and intense flavors and powerful effects. As bonuses for this promotion, they're offering 8 of their most treasured autoflowers, including the Sativa-dominant Auto Amnesia Gold and the highly resinous Auto Super Hash, the latter of which has more Indica genes in its DNA.
1 PM April 28 to 1 PM April 30 (GMT +2): Reserva Privada And Sweet Seeds
29.04.2020 Update: Due to the great demand, bonus strains Kandy Kush by Reserva Privada and Speed Auto by Sweet Seeds are out of stock. The 4:20 promo will continue with Sweet Seeds' Cream Mandarin XL Auto and Bubba Slush by Green House Seeds as new bonus strains. Thank you all for such active participation!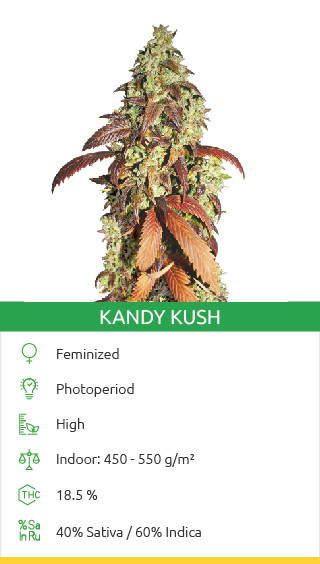 This powerful Indica will make your couch the most desirable and exciting destination in the world. You'll have a great time browsing Netflix and stuffing your face before finally drifting off to sleep. The lemony smell coupled with the Kush flavor of earth and pine will complete this blissful experience.
OR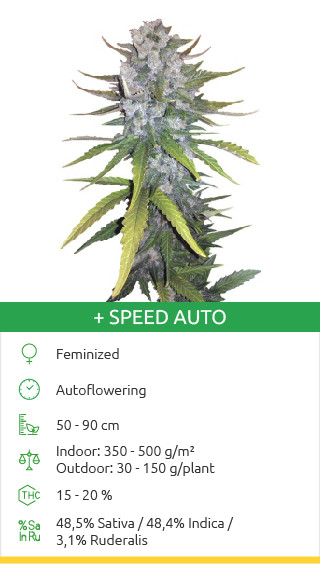 This is one of the fastest autos out there, perfect for growers impatient to end their T-break as soon as possible. In just 49 days from seed, you'll harvest buds that won't disappoint you either quantity or quality-wise. The sweet but complex smell has notes of fruit and cheese, while the uplifting high will spark your creativity.
Making 4:20 The Main Holiday Of The Year
Aren't these freebies great? Well, here's even more! To celebrate 4:20, join us on Instagram, Facebook, Twitter and Youtube for a chance (four chances, really) to win even more freebies that we're offering in the same period – April 20-30. Subscribe to each of our social media channels and test your luck! Happy 4:20, everybody!
Herbies Head Shop expressly refuses to support the use, production, or supply of illegal substances. For more details read our Legal Disclaimer.