Christmas Is Over, But The SALE Goes On - Another Week Of Deals!
30 December 2020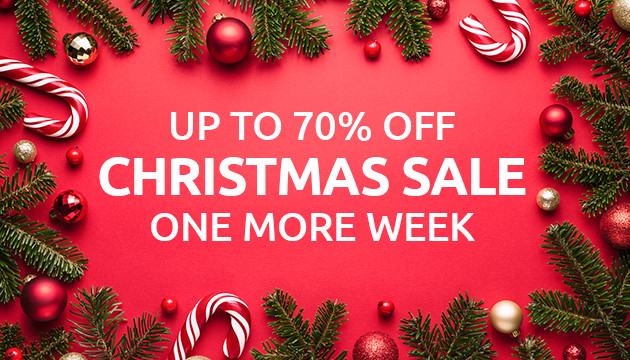 Woo-hoo! The Holidaze spirit is so strong this year, that we've decided to go for round 2 of our Christmas Sale! If you couldn't get a chance to snatch some top-tier cannabis seeds at a bargain price, here's the last call.
From 12 PM December 30th up until 10 AM January 6th (GMT), get the seeds from your favorite seedbanks to prepare for the bountiful harvests of 2021. The participating seeds include such hits as:
Amnesia Lemon (Barney's Farm)
This wondrous strain is what everybody needs to forget "not the best ever" year that's coming to the end! Amnesia Lemon packs 21% THC and 1,2% CBD for a unique cerebral high that's so potent it wipes off your memory and leaves an unforgettable feeling of clear euphoria.
Meringue (Dutch Passion)
For the sweet ending of 2020, we'd recommend nothing other than Dutch Passion's Meringue. Not only it combines luscious notes of cookies and cream, but it also packs a hard punch of 26% THC to satisfy fans of flavors and potency-seekers alike.
Leisure Zoot Larry (Dr. Krippling Seeds)
Here's to everyone remembering the outrageous 80s! Leisure Zoot Larry is a classic OG hybrid that provides both an electrifying body-buzz and a clear cerebral high for an ultimate experience. While its flavor profile is predominantly fruity and sweet, Leisure Zoot Larry is not at all innocent - each bud is a 25% THC bomb.
Bubba Kush (Humboldt Seeds)
When the party's over, it's time to get some Bubba Kush from the stash and finish the day the only right way - with a high-quality bowl. Blending together notes of noble wood, damp earth, and fruit, 19% THC Bubba Kush is a perfect relaxation potion and a nightcap for sleepless nights.
Purple Queen (Royal Queen Seeds)
There's only one thing you need to make your 2021 grow a true royal plantation, and it's Purple Queen seeds. They grow to become tall and gorgeous THC queens in shades of purple, green, and red. The look is not all this strain has got, though. One bowl of 22% Purple Queen and your mind is overflown with pure ecstasy and a strong craving to treat yourself with some delicious snacks.
And as we always do at Herbies, the rest of the deals and freebies remain active during the second round of our Christmas Sale. So what are you waiting for? Get your seeds while the stocks last!
Happy New Year, everybody!
Herbies Head Shop expressly refuses to support the use, production, or supply of illegal substances. For more details read our Legal Disclaimer.