Halloween Giveaway Results: Are You the Lucky One?
9 November 2021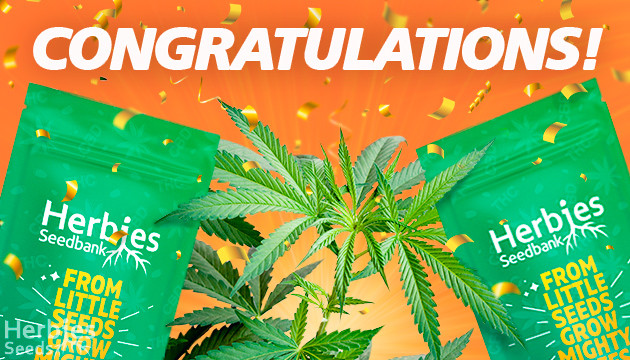 Moving toward the season of the winter holidays, there's one more thing we need to give you an update on – the results of our Halloween promo-code giveaway!
This year, everyone who ordered seeds from our Halloween Sale collection automatically became a participant in a draw to win one of three personal promo codes, each worth 100 EUR! We let fate decide, and picked three growers at random who get to receive their next 100 EUR cannabis seeds haul completely on the house. The results are in – without further ado, let's reveal the lucky winners!
Our congratulations and 100 EUR promo codes go to the customers whose order numbers are…
Dear winners, please check your inbox – your promo code is awaiting there! If you have any questions, please don't hesitate to contact us – and if you're looking for seeds to spend that prize money on, why not start with Herbies Recommends?
If you're not on the list of winners this time, it simply means that for you, it's still ahead! Many more deals and prizes will be coming in the future, so stay tuned.
Herbies Head Shop expressly refuses to support the use, production, or supply of illegal substances. For more details read our Legal Disclaimer.