Vote for the best strain of 2020
17 December 2020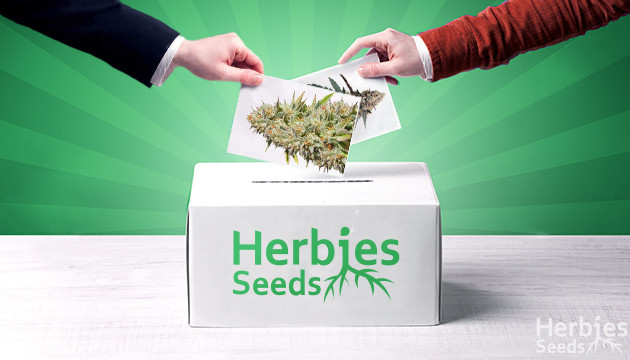 Despite 2020 being one of the most challenging years many of us can remember, there's at least one positive thing that came out of this difficult period. Consider this: we're entering 2021 with an even bigger appreciation of cannabis! This plant has led us through thick and thin over the last year, helped us stay positive, and provided us with good times no matter what. Now, it's time to decide what cannabis variety deserves to be called Strain of the Year at Herbies! Pick your personal favorite, ask your friends to vote, and we'll soon announce the weed strain that our customers and readers loved most in 2020.
The 2020 strain of the year at Herbies is…
Thank you for your vote! Stay tuned to find out what cannabis variety will snatch the title of Strain of the Year at Herbies.