IMPORTANT: Holiday Shipping Schedule Update
30 December 2020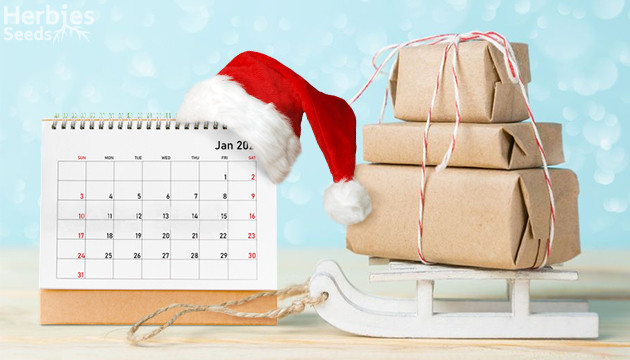 While we can't hide our excitement about the holiday season finally being here, there's a small drawback to the whole world celebrating at once, and that's increased shipping time in December and January.
Herbies works as hard as ever to deliver our customers the best experience possible. However, due to the increased demand for shipping services during December and January, the expected shipping time for your orders from Herbies might take longer than usual – up to two times longer, to be specific.
Because of that, it would be fair from our side to also extend the period during which you can ask for a refund, just in case your package gets lost on the way. For all orders made during the holiday season, this period will likewise become twice as long.
To bring things back to a positive note, don't forget that we've just extended our Christmas sale! It's now continuing until January 6th – so treat yourself to some top-notch seeds and keep celebrating!
Herbies Head Shop expressly refuses to support the use, production, or supply of illegal substances. For more details read our Legal Disclaimer.