It's Raining Free Seeds
3 December 2019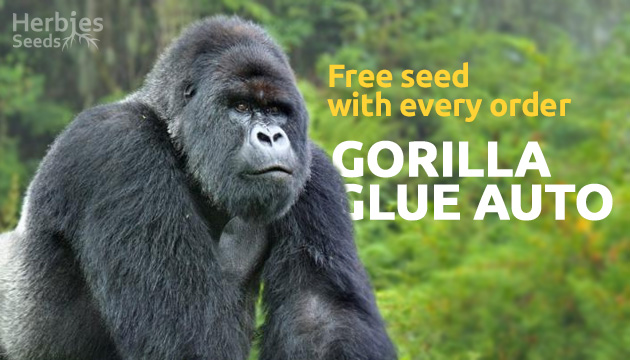 Shopping at Herbies Seeds is a combo of pleasure and benefits! We introduce 2 special offers that will be valid all year round: Free Seed For Every 20€ In Your Order and Free Gorilla Glue Auto With Every Purchase.
With these promos, you have two more reasons to get the most out of your bargain cannabis. Wonder how to get your freebies? Have a look at our range of seeds, order whatever you like and take advantage of our offers! If you're a fan of the potent legend and want to add her to your collection of cannabis seeds, just make an order and get Gorilla Glue Auto as a gift from Herbie.
Those who enjoy big orders over 20 euros and want more freebies can pick free seeds at their own choice! Spend 20€ and get any seed for free. Spend 40€ and get 2 free seeds as a bonus for shopping with us. Don't wait too long as free seeds are available while the stock lasts. Click here to learn more about your choice of freebies!
Herbies Head Shop expressly refuses to support the use, production, or supply of illegal substances. For more details read our Legal Disclaimer.