Join The Smoke Craze Weeks At Herbies - MORE Bonus Seeds For Everyone
13 October 2020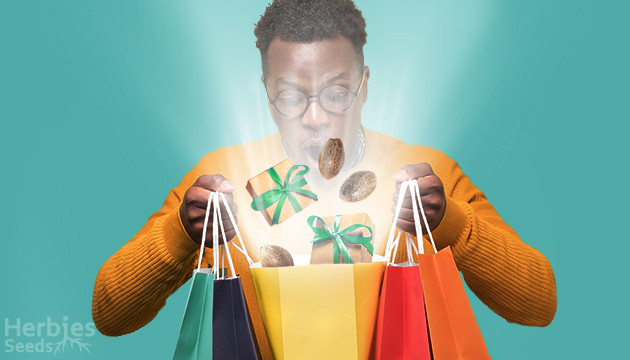 More free seeds to the people! With each purchase made during 1 pm October 13th - 1 pm November 2nd (GMT +2), we'll ship you one more extra cannabis seed – and it will cost you zero, nada, absolutely nothing! "Extra" here means that all other promos and discounts remain in place.
Check out the schedule – to keep our Smoke Craze exciting, participating seed banks and genetics change every week. During every stage, there will be bonus seeds exclusive to Herbies. This is your chance to get a cannabis seed not available for purchase anywhere else!
STAGE 1 - EXCEPTIONAL FLAVOR
October 13, 1pm - October 19, 1pm
We're starting this promo with a bang! It's going to be an explosion of the tastiest cannabis genetics that will make you drool as soon as you see the list of seeds available in the first week. It includes Tropic Punch, Fruit Punch (Fem and Auto), Blackberry Auto, G13 Haze, Peyote Critical, Sugar Candy, Auto Dark Purple, Cotton Candy, Skunk Special, Leisure Zoot Larry, and Critical Orange Punch (Fem and Auto).  If flavors that are syrupy-sweet, candy-like, and fruity tickle your fancy, you're going to love each and every seed from this bunch.
STAGE 2 - MONSTER YIELDS
October 20, 1pm - October 26, 1pm
This second week is all about abundance! Monster yields, sky-high THC levels, and tons of resin – this is what you'll be getting for free when making any purchase from October 20th to October 26th. The bonus seed you'll receive will be chosen randomly from the following list of top-grade cannabis genetics: Candy Dawg, BCN Critical XXL (Fem and Auto), Sticky Fingers Auto, Super Skunk, Lemon Juice Express Auto, Chemdawg, Sugar Breath, Gorilla Breath, Black D.O.G., OG Kush, Jack Herer Auto, Wedding Cake (Fem and Auto), Zkittzy Gorilla, and Amnesia Ryder Auto.  THC content of these bad guys reaches up to 27% THC, left alone the fact that their insane resin production will satisfy the most versed extract artists out there.
STAGE 3 - HERBIES' FAVES
October 27, 1pm - November 2, 1pm
Week 3 of our Smoky Craze will be your final chance to get an extra cannabis seed of superb quality. The cherry on top, these genetics were picked by the experienced Herbies team as our personal recommendation to you. The list of the closing bonus cannabis seeds which have all been proven great crowd-pleasers, includes: Caramel Auto, Moby Dick, Gelato, Gorilla Glue, and WWxBB.  Sticky, tasty, potent (up to 27% THC!) - these cannabis seeds tick every box and make a beautiful ending for this loud campaign.
Bonus seeds will be distributed randomly. However, it's not a test of your luck, as each participating cannabis strain is a bomb variety deserving of a spot in your garden.
So if until now you've been scrolling through Herbies and postponing your purchase, our Smoke Craze Weeks is the perfect time to place an order. Just imagine, you're going to get a free marijuana seed which, with just some added love and care, will transform into bags of potent and flavorful weed!
Herbies Recommends
VIEW ALL
Herbies Head Shop expressly refuses to support the use, production, or supply of illegal substances. For more details read our Legal Disclaimer.