October 9th and 12th – No Shipping On Public Holidays
7 October 2020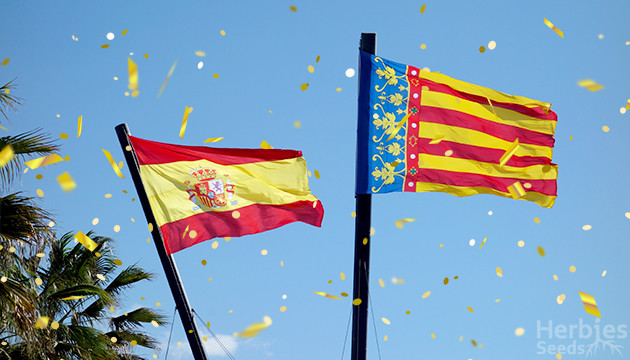 The following Friday, October 9th, and Monday, October 12th, Spain is celebrating two major public holidays – Valencian Community Day and Hispanic Day. Therefore, our warehouse based in Valencia, will take these two days off from shipping orders. However, the celebrations won't affect the work of our Customer Support, which you can contact according to the regular schedule. All orders will also be processed as usual.
There's not much time left before the warehouse takes a break. So, hurry up and complete your orders before October 9th to receive your purchase earlier. If you need some inspiration, check out our Seed Stockers collection - it has just been restocked with some of their top genetics, including AK420 Auto, BCN Critical XXL, White Widow Auto, and many more.
Strains From Seed Stockers
VIEW ALL
Take care, and happy holidays to everyone celebrating!
Herbies