Our Working Hours during Holidays
23 December 2021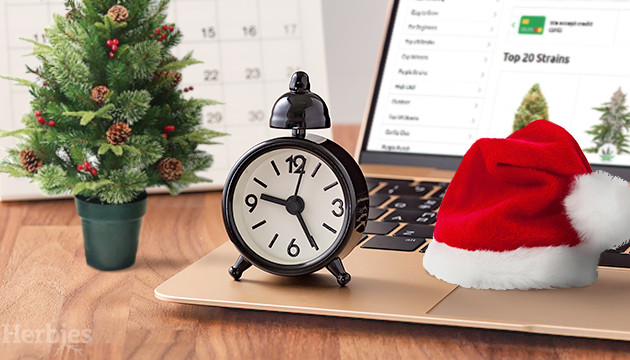 The holiday season is around the corner, and we would like to keep you up to date about some changes in our schedule for the upcoming weeks.
Shipping Service:
The following are the dates when Herbies' order shipping service is unavailable, as the Spanish national post service will be on holiday:
December 24th – Christmas – orders will be shipped on Monday, December 27th;
December 31st – the New Year – orders will be shipped on Monday, January 3rd;
January 6th – Epiphany (Three Kings' Day) – orders will be shipped on Friday, January 7th.
Support Team:
Agents from our client support team are some of the most hard-working people at Herbies. We hope you won't mind them taking some time off. Here are the changes to the schedule of our support team:
December 24th: Day off (CEST)
December 25th: Available 6pm-2am (CEST)
December 31: Day off (CEST)
January 1: 10pm - 12am (CEST)
On all other days, the working hours of our customer support remain as usual: 24/7
If you need some help getting into the holiday spirit, be sure to check out our Christmas Sale collection, where seeds are on sale with up to 50% off their regular price! Not only that, but big orders during Christmas time can get you up to 3 extra bonus seeds – perfect for stocking up on seeds for the next growing season!
Happy holidays to everyone celebrating!
Herbies Head Shop expressly refuses to support the use, production, or supply of illegal substances. For more details read our Legal Disclaimer.