25% Off Queen's Birthday Sale
11 June 2021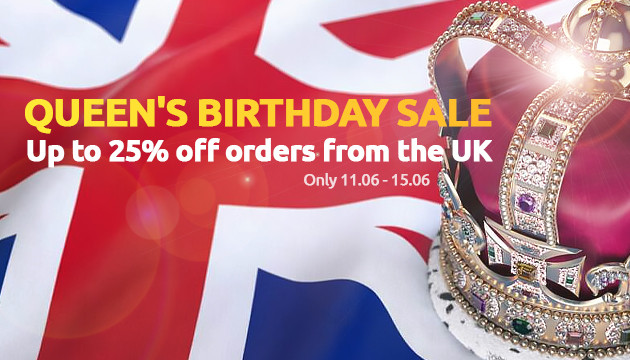 It's about time we start living like kings, and what better time to do so than the Queen's birthday? The second Saturday of June is almost here, and we thought it would be a great reason to throw a celebratory sale for our clients in the UK!
Starting from 15:00 June 11 up until 15:00 June 15 (BST), we'll be cutting the prices of our precious crown jewels (i.e. cannabis seeds) for all UK orders with a total of over 100 EUR. The more you buy, the more you can save! Here are the rules of the sale:
15% off orders over 100 euro
20% off orders over 200 euro 
25% off orders over 400 euro 
The discount will be applied after you specify the country of residence at the check-out. And as usual, all other Herbies deals continue to remain in place!
If you need a little help choosing what cannabis seeds to buy with a discount, you could start with our Autoflowering Collection. All seeds there are perfect for indoor as well as outdoor cultivation in the UK's climate – you still have time to plant them in the open and collect the harvest before the cold weather arrives!
Autoflowering Cannabis Seeds
Buy
Herbies Head Shop expressly refuses to support the use, production, or supply of illegal substances. For more details read our Legal Disclaimer.