DINAFEM 4EVER: Up to 35% SALE on Dinafem Seeds
26 January 2021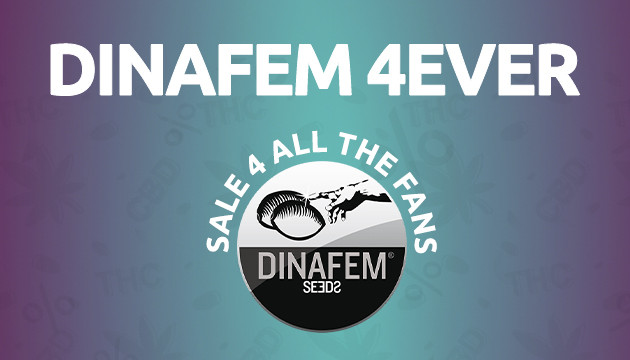 If you're reading this, today is the perfect day to update your cannabis seed collection.
We're starting a sale on every single strain from Dinafem. Yes, you got it right! Each and every price tag is being cut – an offer like this happens once in a blue moon! Whether you're already part of Dinafem's loyal fanbase or are just planning to dip your toes into the sea of innumerous tasty strains they've got to offer, now is the perfect chance to enhance your seed collection.
From January 26, you can get any seed from Dinafem, including prized genetics and hidden gems, with up to 35% off the original price.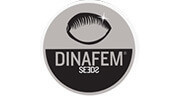 Every Dinafem Strain Is On Sale
VIEW ALL
These guys started out as regular growers back in 2005 but soon reached worldwide recognition as one of the most reputable seed banks in the world, taking home awards from High Times Cup and Spannabis. Here are some of our personal favorites:
Critical + 2.0 – 10% Off
Critical + 2.0 (Dinafem Seeds)
Photoperiod

17 - 22 %

In paradise

700 g/m² indoors
900 - 1300 g/plant outdoors
Go to strain
A drastically improved version of the original Critical, Dinafem's Critical + 2.0 is a rollercoaster of crave-worthy sensations with 20% THC. The bouquet of flavors is twice as rich here, opening up with notes of zesty lemon, aromatic spice, and fresh pine. The relaxing and sedating effects of this strain are just as deep and intriguing, making Critical + 2.0 perfect for those moments when you need to disconnect from the world.
OG Kush – 20% Off
OG Kush (Dinafem Seeds)
Photoperiod

Heavenly relaxing stone

24 %

550 g/m² indoors
1100 g/plant outdoors
Go to strain
Diesel, diesel, and more diesel! This is how we would describe the flavor palette of OG Kush. If the aroma of gas stations makes you feel some type of way, this strain is for you. Besides the pungent terpene profile, OG Kush also shines with its 24% THC content and invigorating and almost narcotic high – perfect for when you need a dash of euphoria and giggles in your life.
Moby Dick #2 – 25% Off
Moby Dick #2 (Dinafem Seeds)
Photoperiod

Creative and active lifestyle

16 - 20 %

475 g/m² indoors
1000 g/plant outdoors
Go to strain
A legend with a twist, Moby Dick #2 brings all the deal-breaker qualities of the original to a whole new level. The flavor of this strain replicates its smell, bombarding you with a sensory overload made up of notes of sandalwood, lemon, and incense. The effects of that 20% THC are mostly cerebral and long-lasting to boot – an ideal choice for daytime smoking or a fun night out.
Blue Hash – 30% Off
Blue Hash (Dinafem Seeds)
Photoperiod

16 %

Waves of relaxation

475 g/m² indoors
1100 g/plant outdoors
Go to strain
The main selling point of Blue Hash is its ability to withstand even the harshest weather conditions. Planning to grow in colder regions? Go for Blue Hash, a cannabis strain all but made of steel. Staying loyal to its ancestors from Afghanistan, Blue Hash exudes a strong aroma of fresh hash with notes of blueberry and earth. This flavorful smoke will fully relax your body and provide the intense body buzz of a true Indica.
If these strains tickle your fancy, just wait until you see the entire list from Dinafem at Herbies.
This seed bank that we absolutely adore has gone through its own ups and downs in the last year, and they need their growers as never before. Now let's show them some love – buy and support Dinafem!
Herbies Head Shop expressly refuses to support the use, production, or supply of illegal substances. For more details read our Legal Disclaimer.