It's Back – Seed Stockers' Autoflowering Mix Pack Is Available For Purchase
24 September 2020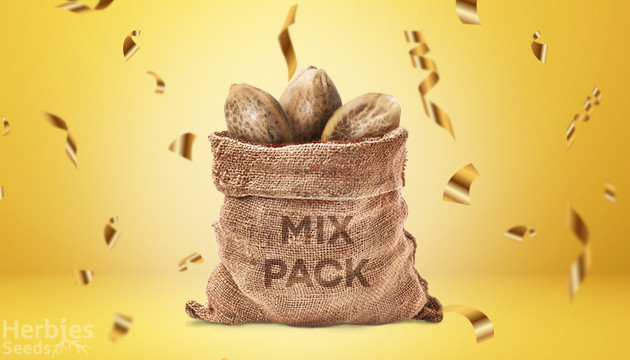 The wait is finally over! The best-seller from Seed Stockers, their Autoflowering Mix Pack, is now back on our shelves. Last time it sold out crazy quick, because this product is a real treasure – there's truly no better offer than Seed Stockers' Mix Pack of autoflowering seeds. You get 20 high-quality autoflowering cannabis seeds at a bargain price – and don't forget about the exciting element of surprise, since you won't know what you plant until the seed breaks through the ground!
All we know is that each 20 seed mix contains 4 kinds of autoflowering genetics. Besides some brand-new Seed Stockers' exclusives, mix packs include the following hits from Seed Stockers:
Blackberry Gum Auto – A potent 22% THC cannabis strain that produces sticky buds with the unmistakable flavor of fruit candy.
Northern Lights Auto – Award-winning Indica-dominant genetics have helped this strain remain one of the most popular strains for decades, and now available in autoflowering seed form.
BCN Critical XXL Auto – A fantastic strain for those wanting XXL-sized yields of dense, potent buds.
Amnesia Auto – A Sativa-dominant autoflower with a cerebral high so potent, you'll have a hard time remembering the session. 
Orange Skunk Ryder Auto – A lightning-fast autoflower with a juicy orange flavor. It stays below 80cm (2'6") and is a hit among stealthy growers.
Don't waste any more time – get yourself a bag of Seed Stockers' hit autoflowering seeds and start growing to get your first harvest in no time. By the way, if you're curious about whether there's a similar offer for photoperiod strains, you're in for a treat! Check out this mix of super potent and productive feminized cannabis strains for the best value on the market.
Strains From Seed Stockers
VIEW ALL