Daddy's Back! We Restocked Grandaddy Purple And Two More Awesome Strains
6 October 2020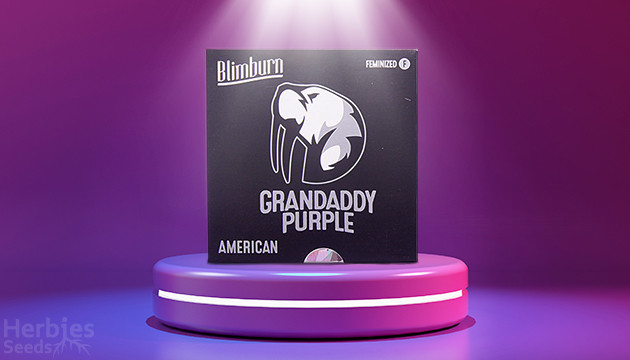 This has finally happened - Herbies warehouse is restocked with Grandaddy Purple feminized seeds, a huge hit among cannabis enthusiasts in every corner of the globe.
Grandaddy Purple, a legendary cross between Purple Urkle and Big Bud, is a truly one-hit-wonder hybrid weed - after just one hit you're going to be wondering what hit you! You heard it right, just one puff, and all of your aches and pains are gone by the time you finish exhaling this dense smoke that tastes and smells like dark grapes and wild berries. If you want to know what complete relaxation and bliss feel like, just grow some Grandaddy Purple.
That's not the only piece of good news for today, though! If you're looking for either a pure Indica or a pure Sativa experience, we have something for you as well. Other strains that are back in stock today include:
This 100% Indica provides some of the most profound physical buzzes while also delivering a strong cerebral stimulation. Perfect for stress-relief and pain management, LA Confidential has a very therapeutic flavor with notes of herbs and pepper.
This 100% Sativa is characterized by tremendous potency reaching 27% THC and a long-lasting, psychedelic effect for experienced users. Malawi cannabis seeds produce some of the most hard-hitting buds out there, so don't let them fool you with their sweet, citrusy flavor.
That's all for today's update. We recommend you add these seeds to your cart while they're still here - you won't regret it - and we'll make sure to deliver them to your doorstep quickly and discreetly, just like we always do.
Herbies Head Shop expressly refuses to support the use, production, or supply of illegal substances. For more details read our Legal Disclaimer.