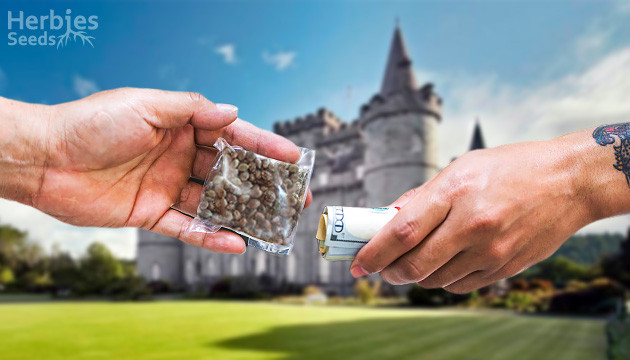 If you're eager to find cannabis seeds in Glasgow on sale you might find it harder than you imagined to purchase them over the counter in a physical store. Although it's completely legal to purchase marijuana seeds in Scotland (as long as you don't cultivate them), they aren't always easy to get your hands on in person.
Here, we take a closer look at where you can find weed seeds in Glasgow and how to get started with the best strains for the Scottish climate.
What Should I Know About Growing Weed in Glasgow?
Growing your own is the best way to be sure of a top-quality result, but the climate in Glasgow doesn't always lend itself to easy cultivation. Cloudy on most of the days of the year, annual average temperatures only reach around 8.5 degrees Celsius meaning that even during the height of Summer, Glaswegians rarely enjoy basking in glorious sunshine. Meanwhile, with an annual average rainfall of 1171mm, it's clear that outdoor growing could be off the agenda. Although there are a handful of hardy strains available for sale, as well as autoflowering varieties, you'll almost certainly get a better outcome from growing indoors.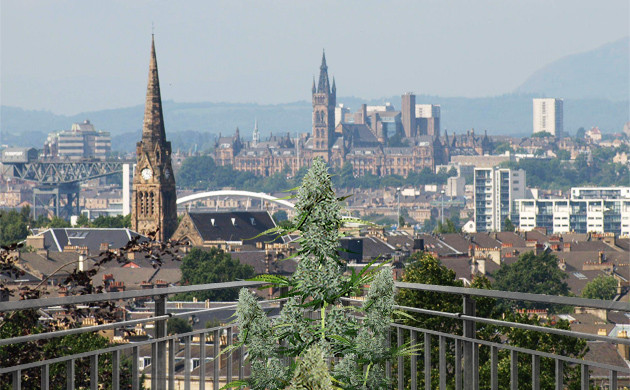 What Are The Best Marijuana Strains to Grow in Glasgow?
If you're determined to try your hand at growing cannabis seeds in Glasgow outdoors your best bet would be autoflowering strains or mould-resistant, hardy, and fast-growing photoperiod strains.
Some of the top choices for outdoor growth in the Scottish West coast climate include:
Maxi Haze from Grass-o-Matic
Even if you're a complete novice to growing, you'll find that this autoflowering hybrid is surprisingly simple to cultivate and produces an impressive quality yield, even when grown outdoors.
Passion #1 from Dutch Passion
With its extra-large yield, this impressively potent Indica strain has a super-speedy eight-week flowering time and thrives when grown outdoors even in Glasgow's chilly climate!
Gelato Auto from Herbies Seeds
Another super-simple to grow strain with plenty of potency, this autoflowering variety is a top choice for Glasgow growers. Offering high yields and the ability to thrive outdoors in Scotland's less-than-balmy weather, it's an ideal option for guerrilla growing or for your own secure garden.
Where to Buy Cannabis Seeds in Glasgow?
There are a few physical stores in the Glasgow area where you can get your hands on weed seeds in person. However, many people who want to buy cannabis seeds would prefer to do so in a more anonymous way and this makes purchasing online a better option.
If you buy seeds over the internet you can enjoy the convenience of having them delivered right to your Glasgow front door, and when you choose Herbies Seeds, you'll even be able to use your credit card to make your discreet purchase without any difficulties. Even better, we stock an impressive range of strains from some of the world's top seed banks – far more than you could find in any high street head shop – so it makes sense to come to us for all your cannabis seeds in Glasgow needs!
Herbies Head Shop expressly refuses to support the use, production, or supply of illegal substances. For more details read our Legal Disclaimer.