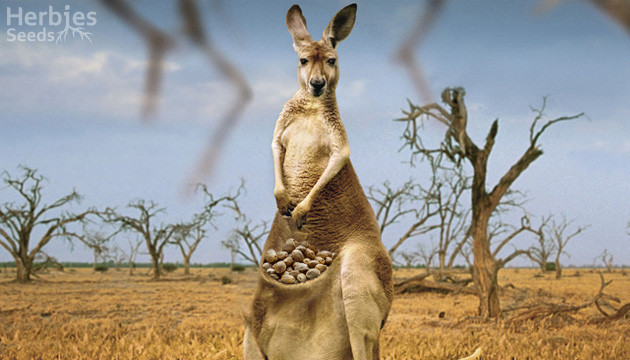 Long story short, if you want to buy cannabis seeds in Australia, you'll probably have to purchase them from an online store based elsewhere in the world.
Here at Herbies Seeds, we sell seeds for multiple cannabis strains that are ideal for the Australian climate! You can place an order and have your batch of cannabis seeds shipped to Australia as easily as you order any legal goods.
Are Cannabis Seeds Legal in Australia?
In many countries, marijuana seeds are legal to buy and possess for a simple reason – they don't contain even trace amounts of mind-altering substances. This creates a loophole for many seed shops, which advertise their cannabis seeds as souvenirs.
That's not the case in Australia, though. Australian authorities treat cannabis seeds for what they really are — living organisms capable of producing an "illegal" and highly stigmatized plant. Because of that, buying cannabis seeds can still get you into trouble with the local law enforcement, though it is considered a low-priority offense.
Of course, thousands of Australians mail-order cannabis seeds, and they get them safely in the vast majority of cases. So, if you're biting your nails while you wait for your order to arrive, relax! You're a little fish in a very big pond, and there's safety in numbers.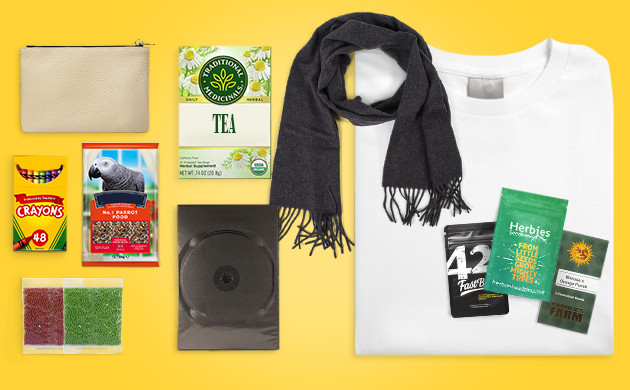 For added peace of mind, Herbies Seeds offers Stealth Shipping as an option. We can remove your seeds from their original packages and put them in a Ziploc bag next to a decoy item. This way, your order will be kept safe from the threat of random customs checks.
Australian Cannabis Laws
Even if you're a seasoned lawyer, cannabis laws in Australia can be hard to untangle. Besides the federal legislations, there are local rules on cannabis that differ from state to state – some of which even contradict federal laws! One example is the 2020 decision to legalize possession of the herb in the Australian Capital Territory while the feds still forbid it.
Legislation in 2016 allowed the medical use of cannabis across the country, but the system has so many restrictions and hurdles that qualifying patients often find it easier to simply grow their own medicine. Just like importing cannabis seeds into Australia, cultivating marijuana is forbidden even for personal use – but too many patients ignore these outdated laws.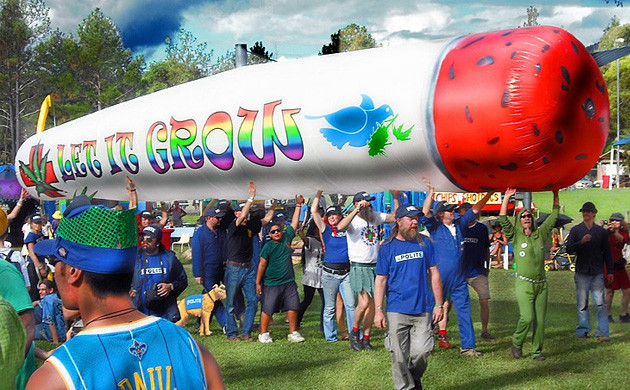 We can't give you any legal advice. Realistically, we can only scratch the surface when it comes to cannabis law in Australia. Because of the complexity of the situation, you'll need to check local laws and see how they apply to your personal circumstances before making any decisions.
Where to Get Cannabis Seeds in Australia
Theoretically, you could buy cannabis seeds from a legal seller in Australia – that is, a seller licensed to sell them to registered medical patients. That said, we've found that most Australians prefer buying marijuana seeds online.
If you're looking for the best place to buy these seeds, Herbies Seeds is an obvious choice! We've already sent close to a million orders, and many of our satisfied and happy customers are from AU.
Best Cannabis Strains for Australia
Wondering which cannabis strains grow well locally? Here, we've listed some cannabis varieties that are popular around the world but are particularly suited to the climate Down Under. All of these strains are perfect for an indoor garden, as well.
Tropicanna Banana
This state-of-the-art 2kg-per-plant hybrid can be grown anywhere in Australia — from sun-scorched deserts to tropical regions where it's hot and humid at the same time. This baby doesn't mind heat and is resistant to mold and fungi. A real native of the tropics!
The same can be said of her exotic fruity flavor, marked by an aftertaste of sweet, ripe bananas. The hybrid high of Tropicanna Banana is fueled by a potency level of 25% THC, and it's compatible with any summer activity — from beach sports to lazy drowsiness by the pool.
Bruce Banner #3
This green monster soaks up the Australian sun like crazy, converting its energy into 1 kg of dry buds per plant. Its 28% THC will fill your body with roaring euphoria, and the flavor is as incredible as the Incredible Hulk himself. The parents of Bruce Banner #3 are the earthy Colorado Ghost OG and the sweet and stinky Strawberry Diesel.
Strawberry Banana Auto
If you happen to live in a colder mountainous region of Australia, a fast-flowering, hardy auto may be your best bet. Why not grow yourself some Strawberry Banana Auto? Her frosty cones smell like tropical fruit and provide a long-lasting and extremely powerful effect. With 27% THC, you'll be able to relax and unwind – or focus on any task and get things done.
Auto Orange Bud
Another autoflower option, Auto Orange Bud can be cultivated in less-than-ideal conditions. If your climate is mild, you can run a perpetual harvest and enjoy fresh orange-smelling buds year-round. Auto Orange Bud's skunky smell is piercing and travels far and wide, and it delivers a powerful sativa kick with 26% THC worth of happiness and energy.
Sugar Candy
You'll be delighted with this strain's big, sugary colas, which look like cotton candy and 'melt' and ooze resin when you touch them. Packed with 25% THC, Sugar Candy provides a profoundly relaxing body buzz with total mental clarity. This strain's smell and taste are so complex, you can get lost pigeonholing all its shades of sweetness: from citrus, to mango, to licorice and more.
Super Silver Haze
Haze is one of those cultivars that you need to grow if your climate allows it, but the Cannabis Cup-winning Super Silver Haze by GHS is the absolute champion among the plethora of Hazes out there. This strain's clear-headed, happy effect purges all worries from your soul, and your body will relax until you're as happy as a baby. The aroma is a bit challenging to describe unless 'Haze' is already in your olfactory library. Let's just say it's like no strain you've ever smelled – but once you do, you won't want to go back.
Dos Si Dos 33
It's brutal, it's savage, it'll melt your face, and it'll take you for a wild ride…or turn you off like the flip of a switch, if you overdo it. After all, this strain measures in at 28% THC – what else can you expect? Treat her right, and Dos Si Dos 33 will let you harvest her super-potent buds by the pounds (up to 2000 g per plant, to be exact). Her flavor is just bold as her effect, so get ready to enjoy notes of fresh cookies, sherbet, sweet cream, and citrus.
Buying Cannabis Seeds in Australia: Never More Popular
If you're looking for a company that's mailing cannabis seeds to Australia, Herbies Seeds is all you need. Along with the handful of strains we've described above, there are thousands of high-end and cheap cannabis seeds available in our shop. Australian customers buy from us all the time!
The cannabis laws in the country may be rather restrictive, but for the most part, they aren't enforced too harshly. If you aren't opposed to a bit of civil disobedience, consider purchasing a few beans and growing your own perfect medicine.
Herbies Head Shop expressly refuses to support the use, production, or supply of illegal substances. For more details read our Legal Disclaimer.