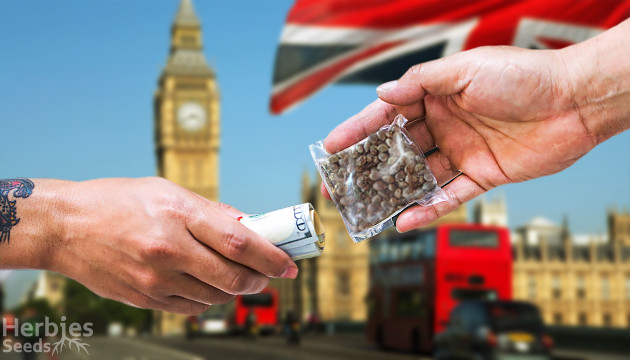 If you need to find cannabis seeds in London, you might be surprised by how tricky it is to actually go into a store and buy them in person. Yes, it's true that buying marijuana seeds isn't illegal anywhere in the UK (just as long as you aren't growing them!) However, that doesn't mean that you can just pop to your local supermarket and pick up a pack!
Here, we'll look at the easiest ways to find weed seeds in the London area, and we'll also examine the best varieties to grow in the UK's capital city.
Are You Interested In Growing Weed in London?
As any Londoner knows, the capital of the UK is densely populated and that can make it tricky to cultivate your seeds outdoors. Most people don't even have their own balcony, let alone a nice private garden of their own, so indoor growing is often the top choice in the crowded South East.
Nevertheless, for those who are lucky enough to have an outdoor space available to them, or for those who are keen to try their hands at guerrilla growing, the good news is that the local climate lends itself fairly well to growing cannabis seeds in London.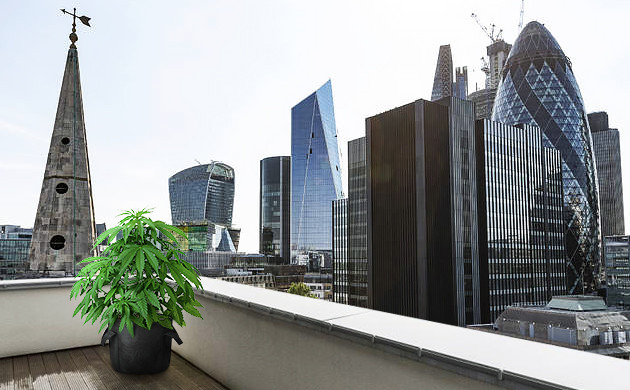 Even in the winter the temperatures rarely drop below freezing here, and in the summer, the average temperature is a balmy 18.7 degrees Celsius. It's still pretty wet in the South East though, so a mould-resistant strain is the best choice.
Best Marijuana Strains to Grow in London – Your Top 3 Choices
If you live in the heart of the city, growing indoors will almost certainly be the best bet for you as you'll be better able to control the odour your plants will inevitably produce. If you do decide to grow outdoors though, you'll need to focus on compact and stealthy varieties that won't attract any undue attention in this highly populated area of the country.
Some of the best options include:
The Incredible Bulk from Dr Krippling Seeds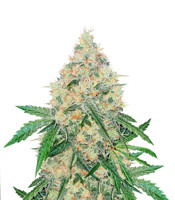 The Incredible Bulk (Dr. Krippling Seeds)
Photoperiod

Makes life easier and happier

20 - 24 %

600 - 1000 g/m² indoors
800 - 1500 g/plant outdoors
View strain
Ideal for outdoor growing even in the UK, this compact hybrid is a fast grower which makes it perfect for stealth thanks to its stocky, compact size. Resilient and heavy-yielding, it covers all your bases.
BCN Critical XXL from Seed Stockers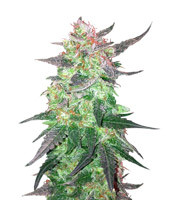 BCN Critical XXL (Seedstockers)
Photoperiod

23 - 26 %

Damn good variety

High
View strain
This highly productive, fast-growing strain yields impressively high-quality cannabis in just 60 days of flowering. Perfect for cooler climates, this easy to grow and resilient strain produces resinous buds with a plesant citrus aroma and lemon taste.
Frisian Duck from Dutch Passion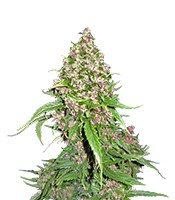 Frisian Duck (Dutch Passion)
Photoperiod

Extraordinary freshness

7 - 15 %

500+ g/m² indoors
View strain
Thanks to its unusual, webbed leaves, this strain is a super discreet choice since it cannot be recognised as cannabis until well into its flowering season. After just eight weeks, you'll enjoy an impressive yield of high-quality buds too.
Top Cannabis Strains In UK
VIEW ALL
Where to Buy Cannabis Seeds in London
As you would expect in such a large city as London there are quite a few head shops where you can buy cannabis seeds in person. However, because of the sheer expanse of the Greater London area, it's often best to just rely on finding seeds for sale over the internet instead. As long as you choose a reputable and reliable supplier like Herbies Seeds, you can not only benefit from your purchase being delivered direct to your door, but you'll also be able to buy discreetly with your credit card from an enormous variety of top seed bank varieties – far more than you'd find in any local head shop! It's easy to see, then, why Herbies should be your top choice when you're looking for cannabis seeds in London!
Herbies Head Shop expressly refuses to support the use, production, or supply of illegal substances. For more details read our Legal Disclaimer.