Introducing New Discounts
6 February 2020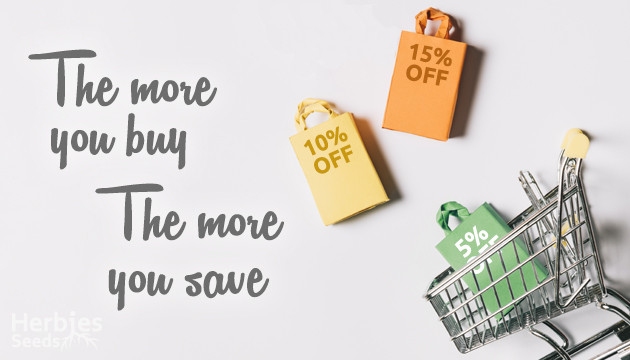 Everyone knows that when purchasing at Herbies, you receive fresh cannabis seeds of the highest quality. On top of that, you can now save money! We've always strived to make your shopping experience more enjoyable, and that's why we're introducing our new system of favorable discounts:
5% off orders over 100 euro
10% off orders over 200 euro
15% off orders over 400 euro
Yes, you got it right – the more you buy, the more you save. Luckily, with Herbies' extensive collection of top-notch cannabis seeds, there's always something exciting to choose from.
Discounts
Open page