---
What Is The Fastest Growing Cannabis Strain?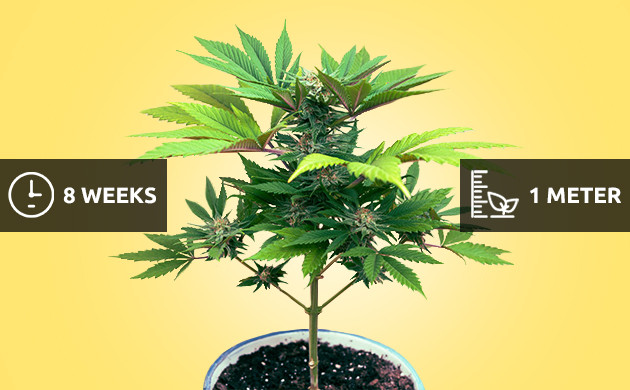 If you're looking to harvest quality buds fast, the first thing you might think of would probably be growing an autoflower. And you're right – compact and sturdy autoflowering weed is represented by some of the fastest-growing cannabis strains in the world! However, this isn't your only option; photoperiod marijuana also comes in the form of quick-flowering cannabis seeds.
Generally speaking, pure Indica and Indica-dominant strains tend to have the shortest flowering cycles among photoperiod varieties due to their genetic lineage. Indica plants originate from regions with shorter summers, and have therefore evolved to complete flowering in less time than their Sativa counterparts. Modern breeders have exploited this beneficial trait by creating hybrid strains that combine short flowering time with a plethora of unique characteristics.
Here are some special features that unite all fast flowering cannabis seeds from this collection:
Rapid flowering periods – this list only includes photoperiod strains with flowering periods of 8 weeks or less, and ultra-quick autoflowers.
Small to medium size – these plants generally tend to be stocky and less than 1m (3'2") in height.
They're excellent for SoG/SCRoG style grows.
They exhibit a wide variety of effects and flavor profiles – pick fast flowering cannabis strains to suit your specific needs.
Boost Your Grow With Fast Flowering Cannabis Seeds!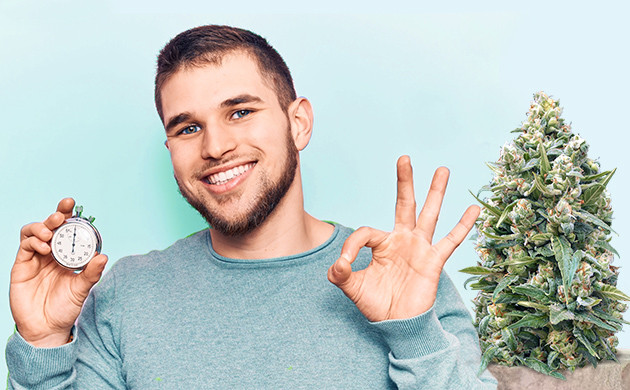 This collection was made with many types of growers in mind. Whether you're a stealthy done-and-gone type or are new to growing and looking for a strain that isn't too much of a time investment, or even if you're a commercial grower for whom time is money, our collection of quick-flowering strains for sale is sure to satisfy all your growing needs!