New Payment Details For Bank Transfers From US Customers
1 June 2020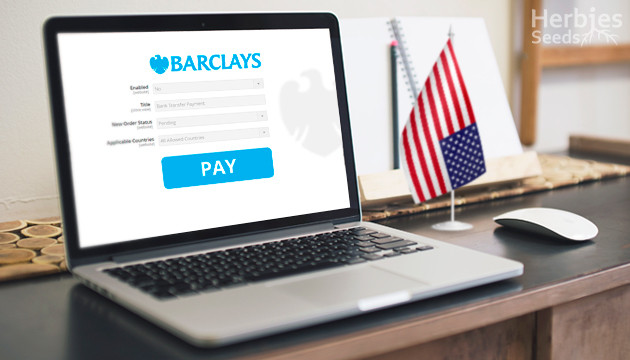 From now on, Herbies is providing separate bank details for our customers from the United States. For swift and successful payment via bank transfer, please use the following information to complete your order:
Bank: Barclays Bank PLC
Bank Address: 1 Churchill Place London E14 5HP
Account name: Moneycorp Financial Risk Management Limited Client Account
Payment recipient: MoneyCorp
IBAN: GB47 BARC 2006 0546 7373 00
Account Number: 46737300
SWIFT code: BARGB22XXX
Payment reference: CK7700698998KC
When making the transfer, please pay special attention to including the payment recipient (MoneyCorp) and payment reference (CK7700698998KC) information – this is necessary for payment identification.
To learn more about all the ways you can pay for your orders at Herbies, visit our Payments page. Now that you're armed with all the info, take your time to explore our extensive cannabis seeds collection. Herbies' Top 20 is always a great place to start!