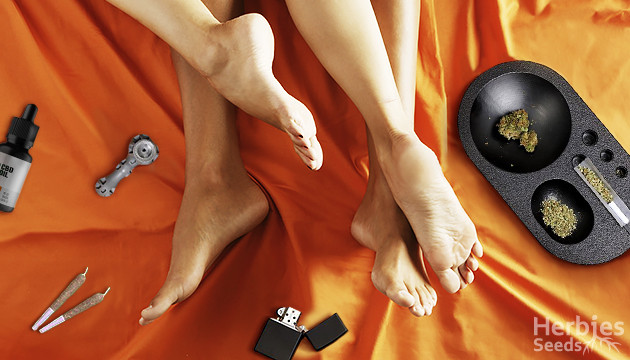 The connection between weed and sex has long been assumed, going as far back as the Tantric Vedas of ancient India to the counterculture of "free love" during the 1960s. But are these stereotypes based in reality? With the knowledge base that we have today, we can finally understand whether these assumptions of weed being beneficial to your sex life are based in fact or myth.
A Short History Of The Relationship Between Sex And Weed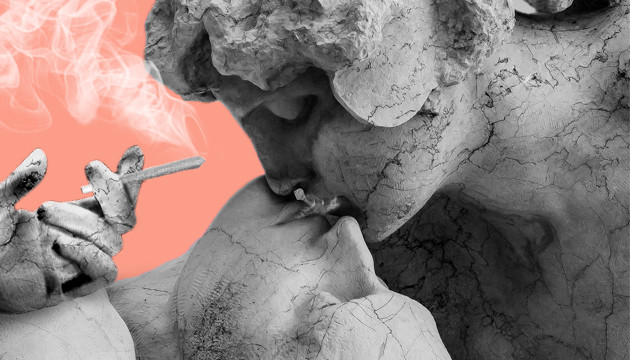 Weed has had a long history in traditional medicine of being an aphrodisiac and helping to improve sexual experiences. However, because of restrictions on cannabis use in many countries, it's nearly impossible to conduct any viable research on the scientific relationships themselves. Most knowledge of this topic is based on self-reported accounts, which can be useful but also have their flaws. However, we know that humans have a natural endocannabinoid system, with endocannabinoid receptors being located in many parts of the body that directly relate to sex and can benefit many real sexual health issues. It's therefore important to continue fighting for weed legality so these very important studies can be conducted.
In What Ways Can Weed Actually Improve Sex?
When it comes to your sex life, weed is one thing that can definitely aid you in having a healthy sexual experience or helping you with current sexual issues. There are probably many negative things you have read about, such as that weed lowers sperm count or that marijuana negatively affects your sex drive. However, as we will see, there are many ways in which weed can actually improve your sex life.
Conquering Your Sex-Related Anxiety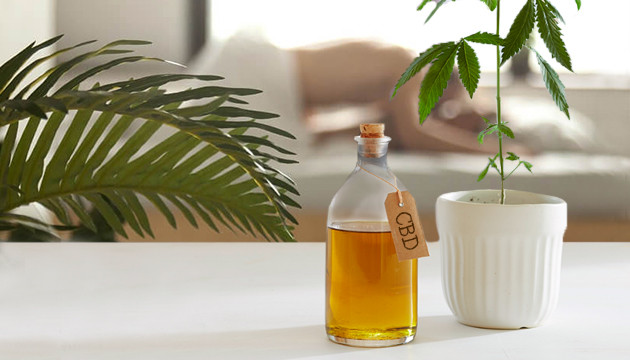 For a lot of people, sex can be a very nerve-wracking experience. Using weed before or during sex can sometimes help relieve this sex-related anxiety. CBD, one of the compounds in marijuana, is known for reducing levels of stress, anxiety, and creating an overall relaxed mood. Choosing strains that are high in CBD and low in THC, or using pure hemp CBD or CBD concentrates before engaging in sexual activity, can help activate endocannabinoids that are directly related to lowering anxiety and stress levels.
High CBD Seeds
VIEW ALL
Spice Things Up In The Bedroom
Using weed, whether by smoking or orally, can also help spice things up in the bedroom. THC, the compound in weed responsible for its psychoactive effects, also has the side-effect of making users more active, creative and energized. Using strains that are higher in THC during sex can activate the parts of your brain that aim to be more creative and lower your inhibitions, making you more open to trying new things during sex such as a new toy or position.
Enhancing Your Physical Experience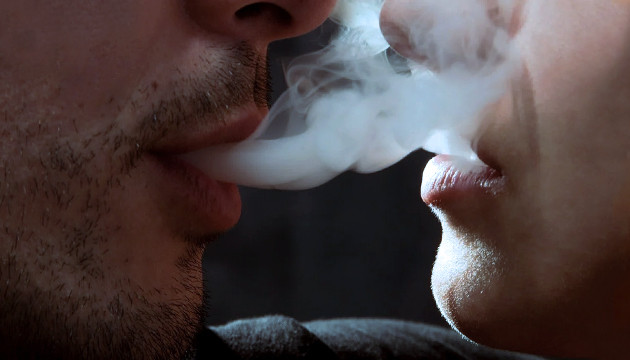 For many people, sex can sometimes be a physically painful experience. Luckily, one of the main side-effects of weed is lowered inflammation and pain relief. Using cannabis before sex can help relieve pain during sexual intercourse; you can ingest weed orally, by smoking, or by applying topicals directly to areas where you commonly experience pain during sex. Cannabis is also considered a vasodilator (i.e. it opens the veins and increases blood flow), and therefore can make you more sensitive to touch and intensify your orgasm while high.
Using Weed To Build A Connection
In addition to THC-dominant strains enhancing your creative side during sex, these can also help you with communication, as THC tends to lower your inhibitions and aid in introspection. These side-effects, combined with communicating with your sexual partner, can help create a more open and communicative sexual relationship. Using weed and sex together can also create a feeling of closeness, helping to form a bond between you and your partner.
The Highest THC Strains
VIEW ALL
How Much Is Too Much? Know Your Limits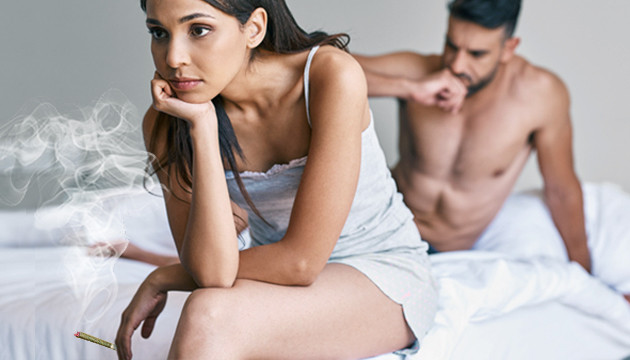 Too much weed, whether in the bedroom or outside of it, can have the same negative effects such as couch lock, paranoia, laziness and anxiety, all of which are detrimental to having a healthy and satisfying sexual experience. Therefore, it's important to know your own limits when it comes to using marijuana. Avoid taking edibles before sex, as dosing them is tricky, and know how much THC and CBD is in your weed before using it to be sure of just how much you need to have a good experience.
Can Certain Strains Be Considered An Aphrodisiac?
There are different strains available that are reported to have aphrodisiacal qualities, and which were specifically designed to have the traits most beneficial to a healthy and successful sexual session. Be sure to review the benefits of each to figure out what's right for you and your partner.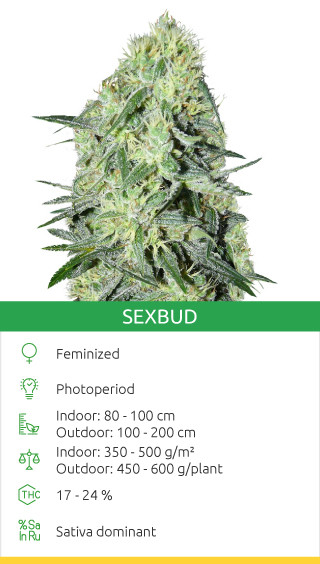 SexBud: Energized And Alert
One particular strain to look out for is SexBud, a THC-dominant strain with notes of pineapple and grapefruit and an added sweetness. SexBud will help you feel more energized and alert while also keeping your senses heightened. This is a perfect combination to engage in some fun, light-hearted play with your partner.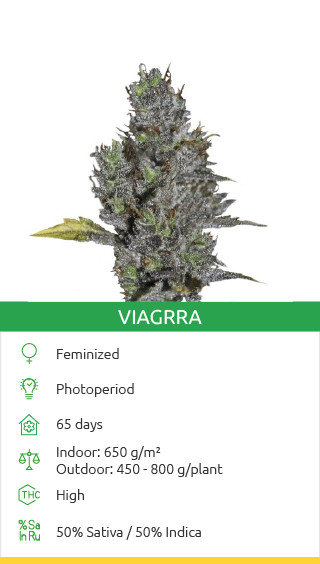 Grow Your Mood With Viagrra
If you're looking for a more active session, you can try Viagrra, a 50/50 Sativa/Indica hybrid specifically designed to give you an extra boost of energy and lift your mood. This variety contains anti-depressant qualities to help you have a good time with your partner and is one of the best strains for male arousal. With a mix of sweet vanilla and a spicy, citrus flavor, it's a perfect option for your nighttime (or daytime) activities.
Chill Out With Skunk
This strain, in particular, is geared toward relieving anxiety, so if you're someone who struggles with sex-related anxiety or stress, this is the strain for you. The Sativa-dominant Skunk #11 promises to guarantee relief and calm your nerves and racing thoughts, making it the perfect strain to help you overcome your sexual fears.
The Research Agrees: Weed Can Benefit Sexual Relationships
In a U.S. National Survey of Family Growth of 50,000 people*, it was reported that cannabis users have more sex, and have sex more frequently, than non-cannabis users. This report was also consistent across all age groups, genders, religions, races and ethnicities, and educational and income levels. This can be tied to research which shows that endocannabinoids are highly present in sexual reproductive organs and those parts of the brain involved in sexual function. Using cannabis activates these endocannabinoids, which can aid in helping sex be more enjoyable in a variety of ways, therefore making cannabis users more willing to have sex more often.
Your Place Or Mine?
As we have seen, there seems to be some basis in science and factuality that weed can, in different ways, help improve your sexual experiences and solve a variety of problems in the realm of sexual health. From intensifying orgasms to alleviating general anxiety toward sex, it seems that cannabis is clearly something that can help with your sex life in virtually any way.