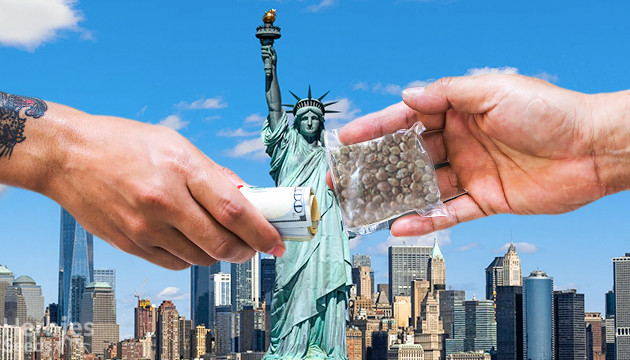 In case you haven't heard the latest news, recreational cannabis is now legal in New York City. No matter who you ask, that's great! But what does that mean for home growers? Without any cannabis infrastructure, where can a prospective grower buy marijuana seeds in New York?
Is Cannabis Legal In New York?
There's been plenty going on in 2021, and one of the best news stories is that New York City has finally legalized cannabis possession. This is a huge development, as it opens up what's sure to be a booming marijuana market in the U.S.' biggest city.
Is it Legal To Buy Cannabis Seeds In New York?
The short answer is yes, you can legally buy marijuana seeds in New York City. However, actually acquiring seeds in NYC might be a little more difficult than it seems at first glance. That's because while it may be legal, there aren't any seedbanks with storefronts in the city.
But don't worry, there's still hope! You can buy cannabis seeds online and have them delivered directly to your home. Some even offer free shipping – but more on that later.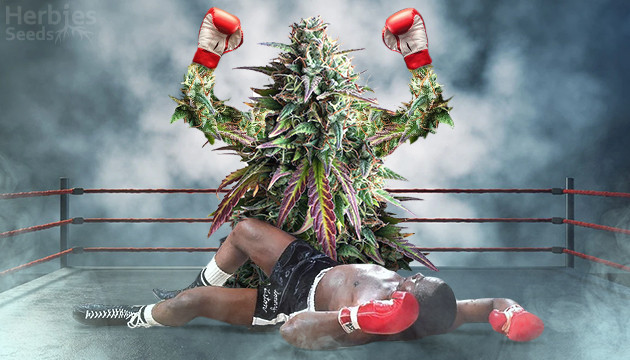 10 Most Potent Autoflower Seeds For A Knock-Out High
READ NOW
Can You Grow Cannabis In New York?
Unfortunately, growing weed in New York City isn't technically legal as of the writing of this post. However, it will become legal 18 months after the state's first recreational sales take place, although there's no telling when that will be.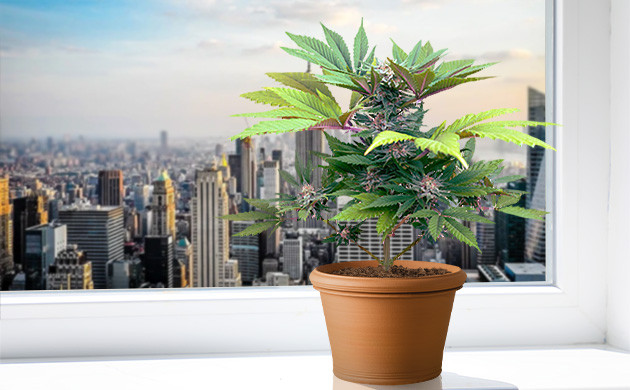 Once growing weed becomes legal in New York City, the law will still restrict the number of plants you can grow. Each adult over the age of 21 may legally cultivate 3 mature and 3 immature plants, with a total of 6 mature and 6 immature plants per household. As a result, you'll probably want to avoid growing outdoors unless you have a secure and stealthy place to do so.
The Best Strains To Grow In New York
So, you've got your heart set on growing weed in New York – but where do you start? With seeds, of course! Below, we've cataloged some of the best strains to grow in New York City.
Delicious Candy Early Version (Delicious Seeds)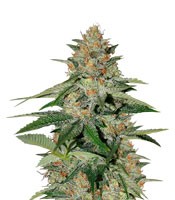 Delicious Candy Early Version (Delicious Seeds)
Photoperiod

Magic Relax

22.4 %

550 g/m² indoors
1000 g/plant outdoors
View strain
Hey kid, want some candy? One of the best strains of recent years, Delicious Candy Early Version boasts multiple Cannabis Cup wins thanks to its 22% THC content and unique flavors that combine sweet and cheesy tones. An Indica-dominant heavy-hitter, this strain packs all the relaxing, chilled-out effects you could ask for. Combine that with a lightning-fast 45-day flowering period, and it's no wonder Delicious Candy Early Version has so many awards in its trophy cabinet.
Peyote Critical (Barneys Farm)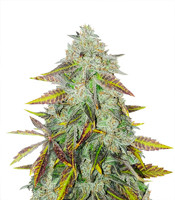 Peyote Critical (Barney's Farm)
Photoperiod

24 %

650 g/m² indoors
1000 g/plant in a greenhouse

Clear-headed and relaxed explorer
View strain
If you want to go for broke growing cannabis in New York, choose Peyote Critical. This limited-edition strain is a cross between Peyote Purple and Critical Kush cross that imparts a clear-headed high, putting you in the perfect headspace to explore everything the city has to offer. Its kushy fragrance and flavor have distinctively incense-like traits. Just be careful – this strain is LOUD. For a respectable 24% THC and a short 50-day flowering period, get some Peyote Critical before it's gone.
Strawberry Banana Auto (Fastbuds)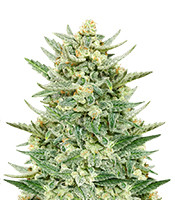 Strawberry Banana Auto (FastBuds)
Autoflowering

Euphoric effect leading to relaxation

450 - 600 g/m² indoors
50 - 250 g/plant outdoors

27 %
View strain
Affectionately known as "Straw-Nana" by its fans in the U.S. and worldwide, Strawberry Banana Auto is a 55/45 Indica-dominant hybrid with sky-high THC content of 27%. Although the strain is Indica-dominant, it offers a rush of euphoria before the mellow vibes set in. With a 70-day flowering time, it may take longer to mature than other strains on this list, but never fear – your patience will be handsomely rewarded come harvest day!
Bruce Banner #3 (Original Sensible Seeds)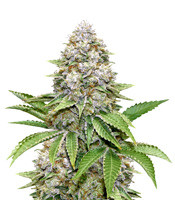 Bruce Banner #3 Fast (Original Sensible Seeds)
Photoperiod

800 g/m² indoors
1000 g/plant outdoors

25 %

Cerebral stone
View strain
One of the best strains of the last decade, you can't go wrong growing Bruce Banner #3. This version by Original Sensible Seeds is a fast-flowering feminized variant, making it ideal for newer growers in New York. A three-way cross between Colorado Ghost OG, Strawberry Diesel, and Black Domina, its Indica-dominant genetics give it chilled-out vibes, perfect for unwinding at the end of the day. If you're only going to grow one strain, make sure it's Bruce Banner #3.
Auto Orange Bud (Dutch Passion)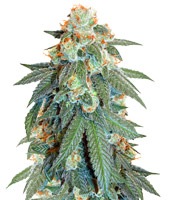 Auto Orange Bud (Dutch Passion)
Autoflowering

Activation of creativity

400 - 500 g/m²

26 %
View strain
Unlock your inner creativity with this potent Sativa-dominant hybrid! Another great strain for NYC growers, Auto Orange Bud is a cross between Orange Bud and Auto Daiquiri Lime cross that combines a burst of tangy citrus with a hefty 26% THC. There's even a faintly skunky aroma to round out this strain's fragrance. Are you a newbie grower? Since this strain features autoflowering genetics, it's a hardy, forgiving strain that's perfect for inexperienced cultivators.
HulkBerry (Royal Queen Seeds)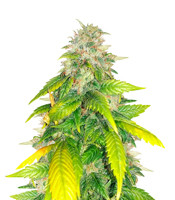 HulkBerry (RQS)
Photoperiod

27 %

Sky-high THC content

400 - 450 g/m² indoors
650 - 700 g/plant outdoors
View strain
If you're looking for the perfect Sativa-dominant hybrid to grow in NYC, look no further than HulkBerry. This cross between OG Kush and Strawberry Diesel boasts THC content reaching up to 27%. It also combines a cerebral Sativa rush with a mellow Indica buzz, making it perfect for both day and nighttime use. Plus, you'll love its complex flavor, which somehow manages to combine strawberries, diesel fuel, and spicy hashy notes into an attractive whole.
Where To Buy Seeds In NYC
Although weed may be legal in New York now, prospective growers don't actually have a way to buy cannabis seeds in person. Legalization only just happened, and as a result, there aren't yet any seed stores in the city.
Luckily, there's a solution. Thanks to the wonders of the internet, you can order cannabis seeds online, shipped directly to your door! And if you want quality cannabis seeds with cheap delivery and solid bonuses, choose Herbies!
Herbies Recommends
VIEW ALL
Shipping
At Herbies Seeds, we carry premium-quality seeds from reputable seedbanks worldwide. Our selection caters to any kind of grower and need – from newbies to veterans, from expensive, limited-run genetics to the cheapest cannabis seeds you can find. Regardless of what you're looking for, you can find it at Herbies, with a stealth shipping option if you want to keep the purchase secret despite the legalization. Check out our selection of seeds and start your journey growing in New York City today!
Herbies Head Shop expressly refuses to support the use, production, or supply of illegal substances. For more details read our Legal Disclaimer.