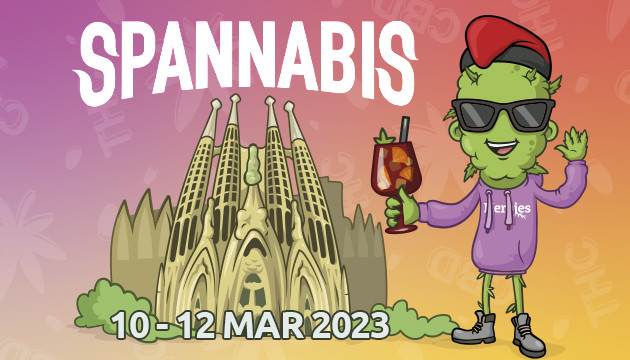 We are super excited to announce that Herbies Seeds is taking part in Spannabis, Europe's top cannabis expo, for the first time in our modern history.
If you're looking for a business talk or are interested in some shopping, come and visit Herbies Seeds at stand 213 to chat with our team and our mascot, Herbie.
Spannabis is an annual three-day trade show that has been held in Barcelona, Spain since 2002. It combines conferences, product presentations, live music and performances, and of course, the Spannabis Champions Cup. This fair brings together the industry's leading brands, policy experts, and visitors for a weekend of high-profile conversations on the latest trends and innovations, marijuana and hemp education, legislation, and more.
Since 2019, Spannabis has teamed up with the International Cannabis Business Conference – the premier cannabis industry B2B networking event. That same year, the expo was purchased by the owners of the High Times magazine.
Spannabis 2023 will be hosted in Barcelona's Fira de Cornellá exhibition center on March 10-12. If you'd like to attend, a one-day ticket is 22 euros and a three-day ticket is 50 euros (click for more details). See you there!
Herbies Head Shop expressly refuses to support the use, production, or supply of illegal substances. For more details read our Legal Disclaimer.