Gelato Auto feminized seeds (Original Sensible Seeds)
Description
Gelato Auto: Your Favourite Dessert Strain – Now Autoflowering
Gelato Auto is a feminized, autoflowering cannabis strain brought to you by Original Sensible Seeds as an autoflowering variant of one of their most popular strains – Gelato. A cross between the original photoperiod and Girl Scout Cookies Auto, Gelato Auto is a delicious hybrid which delivers excellent results.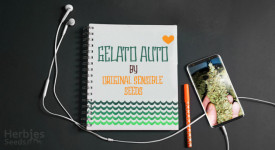 Heavy Yields Of Dense, Sticky Flowers!
Growing Gelato Auto is a very rewarding experience as she brings in copious amounts of large, dense flowers covered in a layer of sticky, terpene-loaded resin which keeps away pests outdoors but also makes excellent shatter and other cannabis concentrates. Indoor yields for this strain are as high as 500 g/m2 and can be boosted with a little training while outdoor growers see returns of 100 g per plant. In addition to her impressive set of attributes, Gelato Auto goes from seed to harvest in less than 75 days. Here is some further information to help you grow this strain:
Medium height – Gelato Auto reaches a final height of 60 – 120 cm both indoors and outdoors.
Max EC of water – 1.1 in veg, up to 1.4 in flower.
Water pH; 5.8 – 6.0
Recommended lighting: Veg: 450 W CFL, Flower: 600 W LED.
Recommended nutrients: CANNA COCO range.
Deep Body Relaxation
Gelato Auto smells and tastes very similar to Gelato however her buds are slightly more compact and tend to turn purple towards the end of flower. Her effect is long-lasting and starts off with a pleasant cerebral buzz which slowly becomes full-body relaxation.
Characteristics
*Herbies sells cannabis seeds exclusively as souvenirs that aren't meant for cultivation or germination. Customers should be aware that the germination of cannabis seeds is illegal in most countries. Herbies sells cannabis seeds exclusively for collecting and preservation for future generations. We advise customers to check with their local laws before germination, as Herbies does not accept responsibility for the illegal use of our products.