Top Marijuana Strains In US
More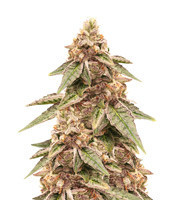 Blimburn Seeds

Feminized

Photoperiod

450 - 500 g/m² indoors
Original Sensible Seeds

Feminized

Photoperiod

600 g/m² indoors800 g/plant outdoors
Garden of Green Seeds

Feminized

Photoperiod

450 g/m² indoors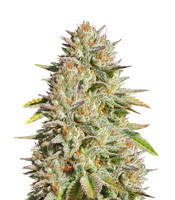 Original Sensible Seeds

Feminized

Photoperiod

100 - 160 cm indoors 120 - 180 cm outdoors

800 g/m² indoors 1000 g/plant outdoors
Original Sensible Seeds

Feminized

Photoperiod

90 - 140 cm indoors 180 - 280 cm outdoors

800 g/m² indoors 1000 g/plant outdoors
Humboldt Seeds

Feminized

Photoperiod

300 - 400 cm outdoors

400 - 600 g/m² indoors2500 - 3500 g/plant outdoors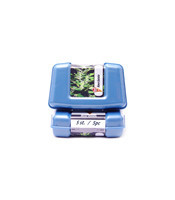 Kera Seeds

Feminized

Photoperiod

150 - 220 cm

500 - 700 g/m² indoors800 g/plant outdoors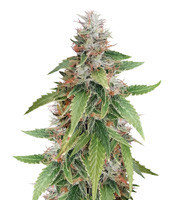 Blackskull Seeds

Feminized

Photoperiod

90 - 120 cm indoors 180 - 220 cm outdoors

500 - 600 g/m² indoors 400 - 600 g/plant outdoors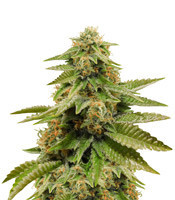 Humboldt Seeds

Feminized

Photoperiod

300 - 400 cm outdoors

450 - 600 g/m² indoors2500 - 3500 g/plant outdoors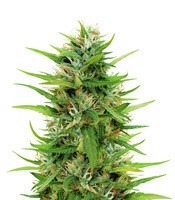 Humboldt Seeds

Feminized

Photoperiod

300 - 400 cm outdoors

400 - 600 g/m² indoors2500 - 3500 g/plant outdoors
Royal Queen Seeds

Feminized

Photoperiod

80 - 140 cm indoors160 - 200 cm outdoors

400 - 450 g/m² indoors650 - 700 g/plant outdoors
Humboldt Seeds

Feminized

Photoperiod

200 - 300 cm outdoors

400 - 600 g/m² indoors2000 - 3000 g/plant outdoors
Big Head Seeds

Feminized

Autoflowering

100 cm

400 - 600 g/m² indoors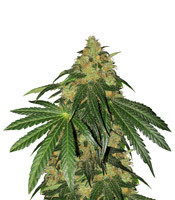 Humboldt Seeds

Feminized

Photoperiod

300 - 400 cm outdoors

400 - 600 g/m² indoors2500 - 3000 g/plant outdoors
US Most Popular Dessert Strains
Blessed with favorable growing conditions and decades of cultivation history, California is a home to finest weed genetics and high quality strains for a reason. Cannabis strains from the Golden State stand out with ample flavors and aromas that will tickle your taste buds with pleasant sensations.
Wedding Cake
A sweet and tangy cross between Cherry Pie and Girl Scout Cookies, Wedding Cake is a hub of relaxed euphoria and immobilizing potency. Testing up to 21% THC, this strain brings relaxing stone wrapped in sweet and earthy flavors with hints of pepper. Ideal for a lazy day on a beach, it's no wonder that this strain a top choice among most Californians.
Gelato
Another popular Californian-bred strain is Gelato, born from Sherbert and Thin Mint GSC. A proud member of the famed Cookies family, this delicious weed variety packs a mouthful of lustrous dessert-like aromas redolent of a popular Italian ice cream. A source of heavy-handed euphoria, Gelato is ideal those seeking for some physical relaxation or for creative minds willing to stay focused and productive.
Strongest US Marijuana Strains
Along with lustrous flavor profiles, cannabis strains from the West Coast are commonly searched for their high THC levels and mind-shaking potency. Fueled with top Californian genetics, these marijuana varieties are reliable sources of energy, euphoria, motivation and creativity. Here are some examples of most popular cannabis strains from US testing highest THC levels.
Sour Diesel
Boasting a funky fuel flavor and uplifting effects, Sour Diesel holds an honored position among the Californian cannabis strains. This THC powerhouse delivers energizing cerebral effects that wash away all signs of stress, depression and bring an uplifted and happy mood.
GSC
A potent and sweet-tasting hybrid of OG Kush and Durban Poison, GSC is a leading cup-winner among all Californian cannabis strains. Thanks to its THC heights, the strain brings a harmonious duet of soaring euphoria and relaxing physical relaxation – and it is just one reason why this strain is top-2 in the US marijuana market.
Top Medical Cannabis Strains In US
With so many genetics rooted in West Coast, one of the most common features why weed seeds from US are so in-demand is their strong medicinal and therapeutic effects. If you are looking for cannabis strains that are proven to be highly effective in reducing stress, anxiety, depression, pain, and insomnia, you'll find them in our collection of the US cannabis strains.
Godfather OG
Bred in Southern California, Godfather OG is a medical strain with potent sedative effects due to its Indica heritage and THC levels reaching 28%. No wonder this cannabis variety is insanely popular among users seeking for a relief from pain or insomnia.
Grandaddy Purple
A cross between Big Bud and Purple Urkle, Grandaddy Purple is an all-natural sleep-inducer and healer. Brimming with grape and berry aromas, this Indica-dominant variety is a top-shelf product among patients suffering from severe pain, appetite disorders, insomnia or spasms.