Why Grow Cannabis Outdoors?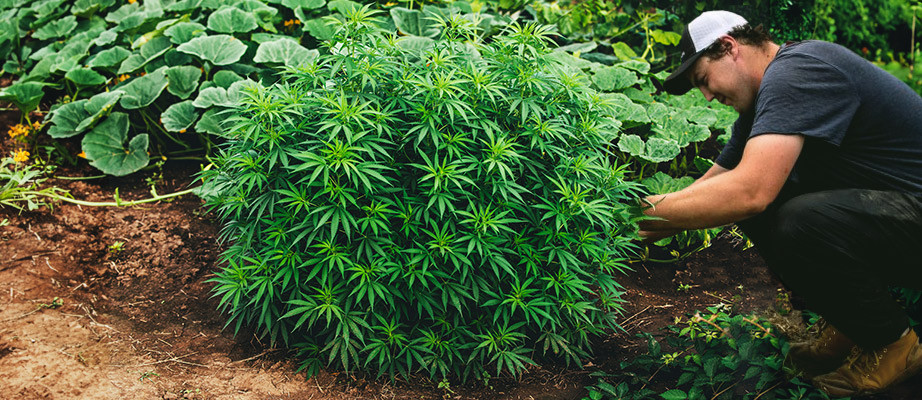 Outdoor weed growing is as old as cannabis itself. A number of growers will tell you that outdoor cannabis is much tastier and more complex in its effects than that cultivated in perfect indoor conditions. In nature, the best conditions are governed by a fine balance between moisture, light, and nutrition, and this hardy plant can adapt to minimize the effects of a reduction in either of the three. The strains in this collection of outdoor weed seeds for sale are hardy and resistant to periods of little or excessive moisture, and are therefore suited for outdoor growing in all types of climates. Those suited to Northern Hemisphere climates tend to be Indica-dominant hybrids, while those better suited to warmer conditions have a Sativa genetic lineage. Here is some more information on this collection:
Excellent for outdoors – the strains in this collection have been selected for outdoor conditions.
Superb mold and pest resistance – strongly resistant to common pests such as thrips and fungus gnats, as well as powdery mildew.
Monster yields – outdoor yields almost always exceed indoor yields.
No electricity costs!
Plants that are grown from outdoor marijuana seeds are highly resistant to possible extreme weather conditions. In regions where there is a lot of rainfall during the outdoor cannabis growing season, it's advisable to choose varieties that are not susceptible to mold, and for arid regions, those that are adapted to hot weather and lack of water.
In addition, outdoor cannabis seeds and plants grown from them have naturally strong immunity, protecting them from various phytopathogens that cause dangerous cannabis diseases and can negatively affect the quality of the crop.
Interestingly enough, outdoor weed seeds can be grown just as successfully indoors, so if your growing plans change halfway through, there should be no harm in relocating the plant.
Moreover, if you buy outdoor marijuana seeds and plant in the open, it will significantly reduce the cost of cultivation while boosting your yields. You'll be able to use nature's elements such as sunlight, rainwater, and soil – the root system will not be limited by the walls of the pot, meaning the above-ground part of your outdoor cannabis plant will realize its maximum genetic potential.
How to Grow Outdoor Pot Seeds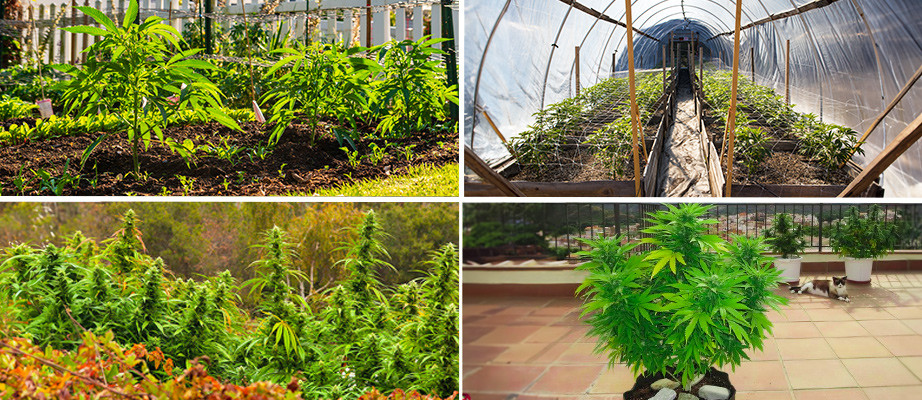 The best outdoor cannabis seeds deserve the best possible spot in your garden. Careful preparation of the growing spot is very important, since how the plants will develop depends largely on this.
The spot should get at least 8 hours of direct sunlight per day.
The site should be minimally shaded.
A nearby body of water removes the problem of watering in case of drought.
The place should be chosen so that unnecessary moisture does not accumulate.
If there are doubts about insufficient saturation of the soil with nutrients, it is necessary to prepare in advance by adding organic fertilizers.
If the place for outdoor weed seeds is chosen last-minute, a ready-made soil mixture can be used.
After you buy outdoor cannabis seeds, they first need to be germinated, which can take 1-5 days. After that, the seedlings need to harden indoors for 2 to 3 weeks. They are first brought out into the fresh air for a few hours daily, with their time outside gradually increased to 8-10 hours. From there, the outdoor marijuana strain can be planted in a prepared place to go through the phases of vegetation, flowering, and ripening. Vegetation, depending on the variety and the time it's been planted, can last from 2 weeks to 2 months. The flowering phase also varies from plant to plant, from 6 weeks to 4 months.
What to Consider When Buying Outdoor Cannabis Seeds
In this collection, we've gathered the best outdoor cannabis seeds on the market. This means you don't have to worry about the genetics of your future plant. However, to bring its potential to the maximum, follow these rather uncomplicated rules when growing our outdoor seeds:
Germinate the outdoor cannabis seeds indoors, let the seedling grow, and only when it's sturdy enough, transplant into the open ground.
Don't forget to feed your outdoor cannabis with fertilizers. You could use store-bought solutions or try an organic option like compost tea.
The outdoors hides pests that can spoil the crop, so it's important to note that there's a much greater chance of mold and other diseases.
Take preventive measures against pests – spraying neem oil solution every once in a while is a good start.
Outdoor weed strains are usually significantly taller than their indoor counterparts, which is a big plus – such huge plants give equally impressive harvests. To keep the growth tamed and the number of bud sites growing, use LST and HST techniques.
Choosing the Best Outdoor Seeds
The outdoors is a natural environment for cannabis, and therefore quite friendly to it. However, in the open, cannabis is still more susceptible to conditions and stresses caused by nature's elements. This requires increased attention to the plant, although you can make it easier on yourself by choosing autoflowering outdoor seeds, which are more environmentally tolerant and less demanding. Another trait of autoflowering outdoor strains that could be advantageous to some is their smaller size. Normally, outdoor pot seeds grow to become huge plants. However, autoflowering outdoor seeds grow into compact plants that are easy to hide among other plants in your garden or behind a fence.
We also think that feminized varieties make for the best outdoor marijuana seeds. When growing in the open, and especially growing guerilla-style, a grower is far from always able to visit their plants. If you use regular seeds for planting, there's a 50/50 chance that male plants will sprout from them. Once they pollinate female plants, they immediately stop synthesizing psychoactive components, focusing on seed formation. It's very easy to miss the right moment for sexing and not remove "saboteurs" from your grow in time, but if you choose outdoor feminized seeds, there's no need to check on your plants every day – they'll all grow into fruitful female plants regardless.
Indica or Sativa for Outdoors?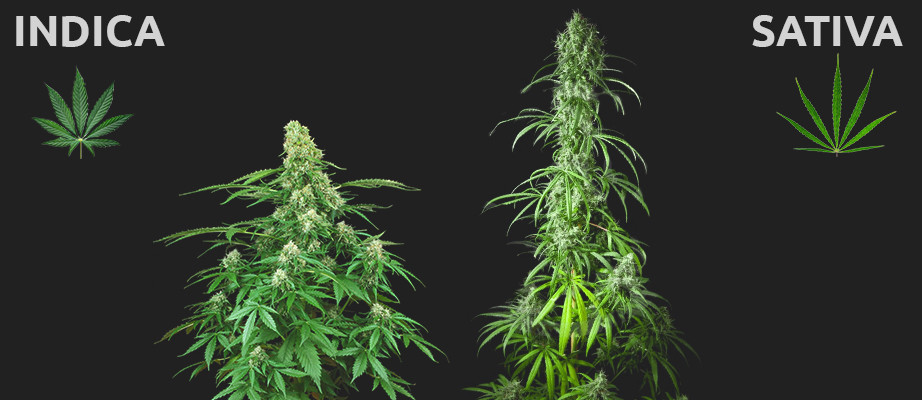 If you like a meditative stone effect, live in colder regions with shorter summers, or want to minimize the risk of your outdoor cannabis grow being discovered by passersby, an Indica is a good choice. Its bushes rarely grow taller than the 1.5m (4'9") mark. Rather, it grows wide, which allows you to harvest quite impressive yields. The only discouraging factor may be the smell of some Indica varieties. The Kush genetics particularly stand out in this regard. However, if the place is chosen correctly, you don't have to worry about the pungent smell – it will even be a plus, as it can scare away many pests. Indicas are also suitable for growing in most regions of the U.S., Canada, and Europe.
If you're more of a head high person, expecting a really big harvest, and live in a southern region, a Sativa is the way to go. This type of outdoor weed grows enormously; Sativa bushes can easily reach 3-4m (9'8"-13'1") in height and can become like real trees. This is the reason why each outdoor Sativa seed is able to produce 2-3kg (4.4-6.6lbs) of harvest per cycle. However, the price for this generosity is a long flowering period. Most outdoor Sativa seeds take at least 14 weeks to finish. You also have to be very careful when it comes to moisture, as loose Sativa buds are a food source for fungi.
The Best Outdoor Marijuana Seeds for Sale
In this collection, we've gathered outdoor weed seeds for sale that produce cannabis cultivars distinguished by the following qualities:
Endurance and the ability to grow effectively without constant supervision from the grower.
Resistance to temperature fluctuations.
Ability to tolerate changes in humidity levels without stress.
Easy to camouflage in open ground.
The biggest possible harvests, combined with THC levels of up to 30% and beyond.
Herbies offers outdoor cannabis seeds for sale that come directly from the top breeders in the game. We guarantee stability of genetics, germination, and your overall satisfaction. Plus, every order at Herbies comes with stealthy shipping and some extra free seeds for an even bigger outdoor garden.