A Warm Welcome To FastBuds Originals
20 February 2020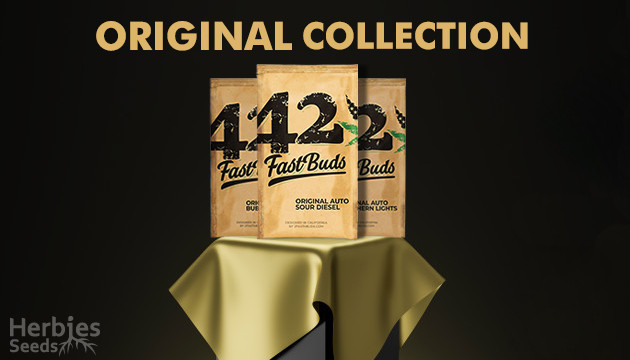 After years of meticulous research and non-stop hard work to polish the hallmark characteristics of their custom strains, FastBuds is finally ready to present to the world their brand-new autoflowering strains brought to perfection. The collection, FastBuds Originals, is the ultimate expression of what the acclaimed seed bank has built its name upon: massive yields, mouth-watering terpene profiles and sky-high THC levels, all now fully available in convenient autoflowering format. You can't miss the Originals – universally-adored FastBuds varieties gifted with new possibilities.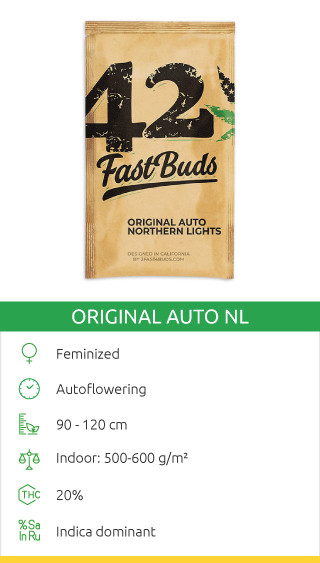 Original Auto Northern Lights
An Indica-dominant hybrid, Original Auto Northern Lights is so extremely resilient that it will always be a breeze to grow even for a complete newbie. This, combined with a paralyzing stone that lasts for hours, makes it a great choice for a hassle-free yet highly rewarding growing experience. This nighttime nug is a full platter of savory deliciousness that combines notes of pepper and spice with a side of fruit.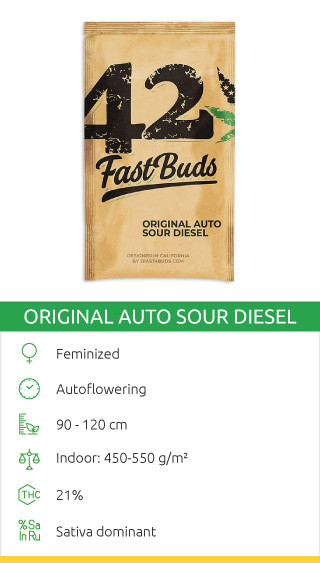 Original Auto Sour Diesel
Fans of this all-time classic couldn't wait any longer to get it in an autoflowering version! If you've ever caught yourself enjoying the nose-curling fumes when filling up your tank at a gas station, you'll absolutely love this Original Auto Sour Diesel. The exquisite chemical aroma translates beautifully into a cerebral high that will get you fueled up for the whole day yourself, whether it's for an art session, a gathering with friends or hours of gaming. These activities and more are proved better with Auto Sour Diesel.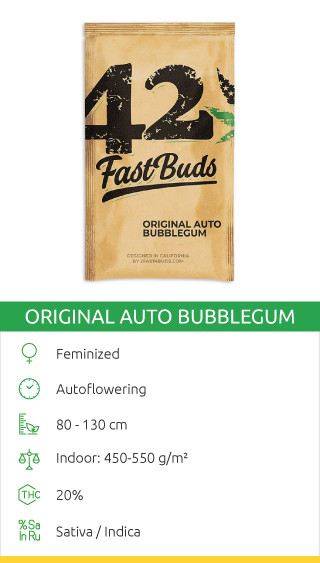 Original Auto Bubble Gum
This strawberry-flavored dessert strain is not as penny-plain as some might think! Behind the sweet bubble gum exterior lies a complex nature of this strain's terpene profile that guarantees an effect with a very special character. This fruity and floral nug will empty your head of worries and fill it with bursting joy and bubbling creativity. Original Auto Bubble Gum is one of those cannabis strains that appeals to everyone. Combined with its short flowering time and extra big yields, this makes it the perfect cash grab flower.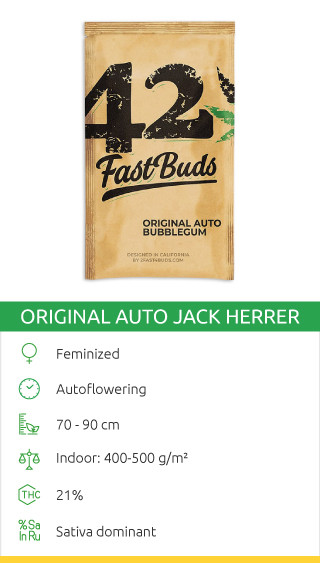 Original Auto Jack Herer
Perfect for both day and nighttime use, Original Auto Jack Herer is a new version of a legendary strain that will keep you focused, upbeat and feeling powerful enough to achieve any goal! This acclaimed cannabis strain has become a winner of several prestigious cannabis awards, not only for its energizing effects but also its exceptional taste and aroma, forming a palette fashioned with pepper and spice and sweetened by notes of juicy mango and other ripe fruit.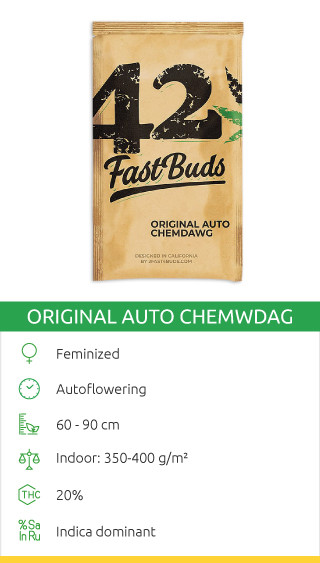 Original Auto Chemdawg
This knockout marijuana strain should be treated with due seriousness! Packing a punch in every category, Original Auto Chemdawg is a perfect choice for experienced smokers with a high tolerance level. Nothing will be left of it after a nice hit of this narcotic strain that's powerful enough to make you feel like your body's made of metal. Make sure you're done with everything for the day before sinking into the couch surrounded by a cloud of fuel and earthy aromas – a perfect complement to the heady experience.