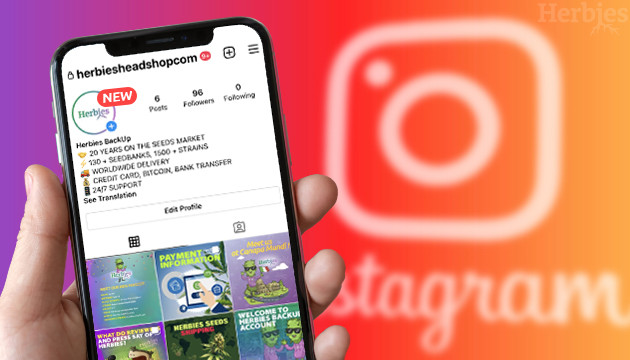 No matter how much effort you put into what you do, sometimes life has its own plans for your work! This time, it happened to our Instagram account, which got blocked by the platform for reasons still unknown. If you were wondering, "Where did Herbies go?", well, that's the answer.
You might know that on Instagram, Herbies has created a community of its own, where thousands of followers can interact, take part in quizzes and contests, learn more about cannabis, and be the first to know about the company's updates. Losing all that in a single moment is simply heartbreaking. Despite the block, we can't just give up, and need to ask you for a bit of help. All is not lost!
Whether you followed us before or are just learning about our social media presence now, come join Herbies for an exciting next chapter at our brand-new Insta profile, @herbiesheadshopcom. Your time and dedication won't go unnoticed – one of the posts has a discount promo code for all our followers, new and old!
Follow us and stick around for great content: we have big plans for our Instagram!
Herbies Head Shop expressly refuses to support the use, production, or supply of illegal substances. For more details read our Legal Disclaimer.