---
Autoflowering Feminized Cannabis Seeds – The Most Advanced Product
It's crazy to think how at the beginning of the century, something like feminized autoflower seeds – a product we're so used to seeing on the cannabis seed markets now – didn't even exist! Marijuana breeding has come a long way, and it made the biggest leap in the last twenty or so years with the introduction of autoflowering feminized cannabis seeds. This advanced product is a result of two cutting-edge technologies used together to create seeds that are easy to grow into a bounty of top-quality marijuana. Interestingly, feminized autoflowering seeds haven't always been treated the way they are now. When they were first introduced, growers didn't take them seriously, thinking that feminized autoflowering marijuana seeds were little more than a silly novelty, and one that wouldn't stay on the market for long. However, these feminized autoflowering seeds not only stayed, but have also gradually been getting better and better. Nowadays, every respected grower and cannabis connoisseur is proud to have feminized autoflower seeds in their collection.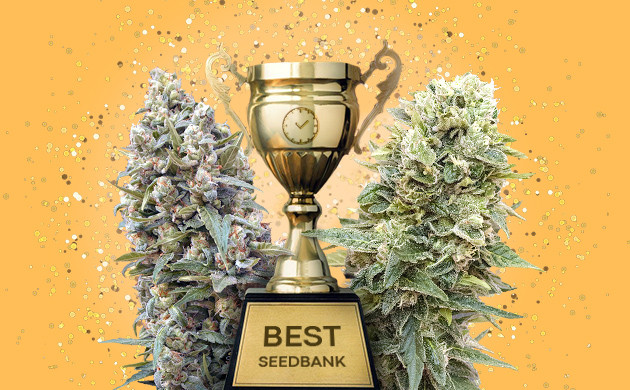 Autoflower Feminized Seeds From The Best Seed Banks
The modern market for autoflowering feminized cannabis seeds is full of options for growers of any experience level and budget. However, because the options are so numerous, you need to make sure you're choosing feminized autoflowering seeds of the best quality. Half of your cannabis cultivation success depends on what genetics you start with. Luckily for you, when shopping at Herbies, you don't have to worry about the source of your feminized autoflowering marijuana seeds. We only do business with top-notch breeders of the highest experience level, all of whom invest a lot of time and resources into perfecting their genetics. Among these breeders are Barney's Farm, FastBuds, Humboldt Seeds, Royal Queen Seeds, and many more. As one of the biggest cannabis seed shops in the world, we take full responsibility for keeping feminized autoflowering seeds fresh and stored in ideal conditions to guarantee germination when their time comes.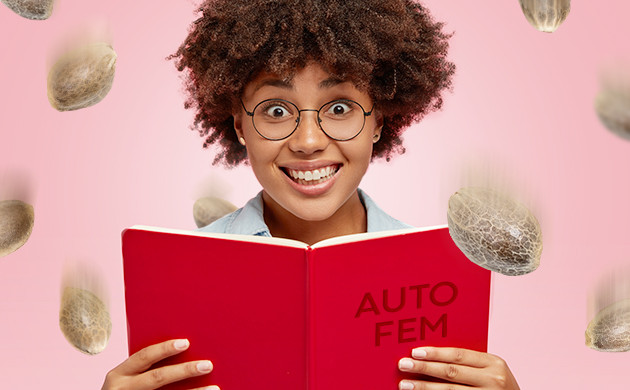 Feminized Autoflower Seeds As A Great Choice For Beginners
Once germinated, autoflowering feminized cannabis seeds are a breeze to grow thanks to the outstanding qualities of their genetics. Because what are autoflowering feminized seeds at their core? They're seeds that won't let you worry about light schedules. You can easily keep them under an 18/6 or even 20/4 schedule and let the power of light fill up their delicious buds. Such plants are also more compact and sturdier than regular or photoperiod varieties. Another great feature of feminized autoflowering marijuana seeds is that there's no chance of getting a male plant in your garden, so you don't need to worry about sexing and disposing of male plants. All of these qualities combined make feminized autoflower seeds a perfect choice for beginner or first-time growers. If you're looking for a plant that will basically grow itself, there's no need to look any further than this collection of Autoflowering Feminized Seeds – no cannabis seed is easier to grow and harvest than those that combine the benefits of autoflowering properties while also being feminized in nature.
What's The Difference Between Autoflowering And Feminized Seeds?
We understand that navigating through all the different categories of cannabis seeds might be confusing. So, to help you understand the purpose of the Feminized Autoflowering Seeds Collection, let's answer the following question: what's the difference between autoflowering and feminized seeds? Autoflowering cannabis seeds are the result of crossing Sativa or Indica marijuana plants with Ruderalis, a less known cannabis subspecies that starts flowering on its own independently from light cycles. Ruderalis' share in autoflowering genetics is also responsible for these plants' incomparable resilience, compact size, and short lifecycle.
Feminized seeds, on the other hand, are a result of the process called feminization. Breeders use this technique on their seeds to make them result in 99% female plants, and this is what most growers want, because only female plants can grow the potent sinsemilla buds that we all use for smoking.
Now, are all autoflower seeds feminized? The answer is no – autoflower seeds can also be regular, but knowing all the pros, you probably don't want to make a choice between autoflowering and feminized, right? If you want to benefit from both autoflowering and feminized properties of cannabis seeds, you can do it with any seed from Herbies' Feminized Autoflowering Seeds Collection.