Get the Best from the World with Seedstockers
Seedstockers is a cannabis seed bank that doesn't invest much in marketing gimmicks and prefers to buy their stock in bulk from elite breeders from USA, Holland, Spain and other parts of the world that they have been during their 30 years of experience in the industry. This allows them to offer over 40 of the best strains on the market.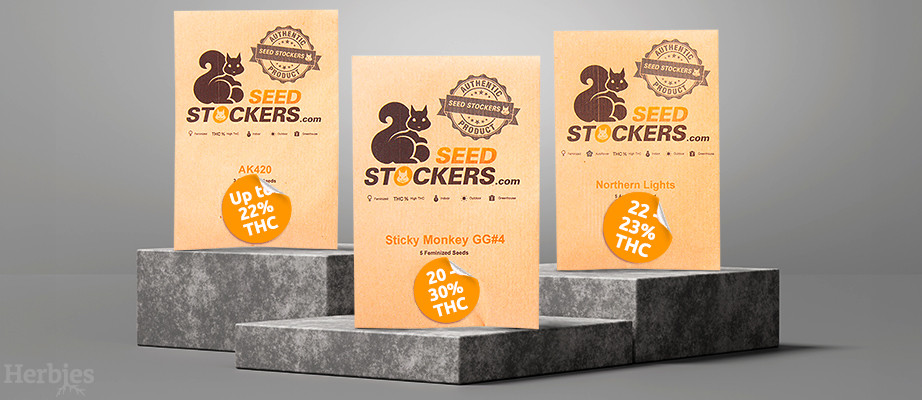 Whether you like Sativas, Indicas, or hybrids, you can rest assured Seedstockers procures the highest quality feminized seeds of photoperiod, autoflowering, and medicinal strains. Some of their most famous cultivars include:
Sticky Monkey GG#4: outstanding 20-30% THC levels, just over 2 months of flowering time;
AK420: up to 22% THC levels, easy to grow, great effects for anxiety;
BCN Power Plant Autoflower: 11 weeks from seeds to produce XXL heavy yields of flowers that contain 22-23% THC for long-lasting effects.
Official website: Seedstockers