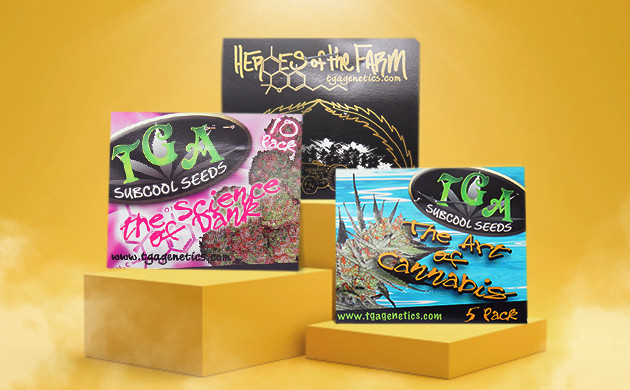 TGA Subcool Seeds – Legend From The Underground
TGA Subcool Seeds (aka Subcool's The Dank) started out underground in 2001 but was officially made into a company in 2005. It was a small collective of cannabis growers whose goal was to produce quality genetics, primarily oriented toward medical cannabis use. Unlike many other seed banks, TGA doesn't offer feminized or autoflowering varieties. Despite that, the genetics created by Subcool, TGA's master breeder, have won numerous cups and awards, proving their exceptional quality. Some of the most popular TGA Subcool Seeds strains include:
Pina Rita – A Sativa-dominant hybrid and a cross between Highland Oaxacan Gold and Space Dude, known for its tropical flavors and giggly, euphoric effects.
Pennywise – An Indica-dominant hybrid and a cross between Harlequin and Jack the Ripper, which helps reduce social anxiety with its flavorful smoke.
Grape Inferno – A cross between Nepali OG and Querkle, and a strain that tastes like grape-flavored soda while making you go really deep inside your own mind.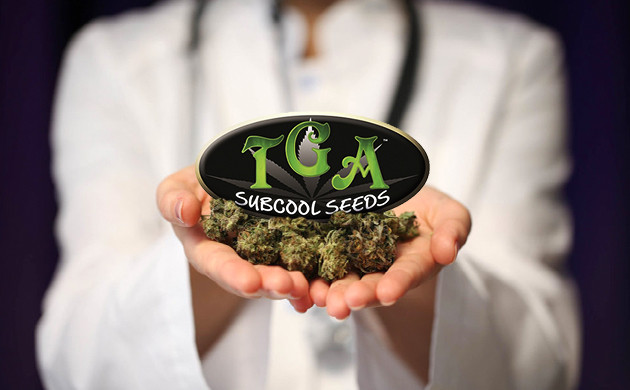 TGA Subcool Seeds: Their Mission
Coming from the underground cannabis movement, TGA Subcool Seeds are firm believers in the medical use of cannabis and its benefits. By collecting information and genetics from all over the world, but mostly the U.S., they have created dozens of strains that are each specifically tailored to suit an individual need, whether it's high cannabinoid potency or a certain terpene and flavonoid profile. Remembering their roots, they're also huge supporters of various foundations, activists, and events across the U.S.