Autoflowering vs Photoperiod vs Feminized vs Regular
6 February 2020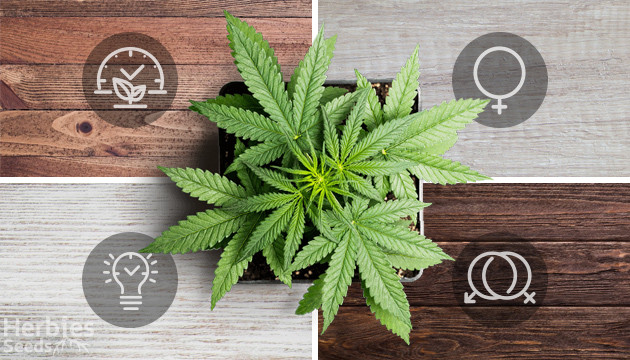 Cannabis has come a long way since its ancient beginnings. What used to be a wild growing plant is transforming into genetically altered crops thanks to scientific advancements. However, that doesn't mean all growers are staying away from classic origins. In fact, much of the weed you find in dispensaries today is grown from original methods. Meanwhile, some growers prefer to benefit from plant modifications, like autoflowering or feminized cannabis seeds. To figure out which is best for any operation, it's good to understand your options. Here's our quick guide to choosing whether autoflowering, photoperiod, feminized or regular seeds are for you.
Autoflowering Vs. Photoperiod
First thing's first – what does autoflowering mean? Autoflowering is when a plant begins to flower automatically, or without being dependent on periods of light. This makes sense since autoflowering genetics are the outcome of crossing cannabis Ruderalis and cannabis Indica or Sativa genes. Cannabis Ruderalis is the species of the plant that, historically, was found growing wild or like a weed. That's because Ruderalis plants are genetically ready to mature to the flowering stage independent from sunlight.
Knowing that information, you may be able to guess the next question – what does photoperiod mean? This is a trait associated with cannabis that does depend on periods of light to begin their flowering cycle, meaning that photoperiod plants require 12 hours of darkness to begin producing fruitful buds.
Autoflowering: Cannabis On Cruise Control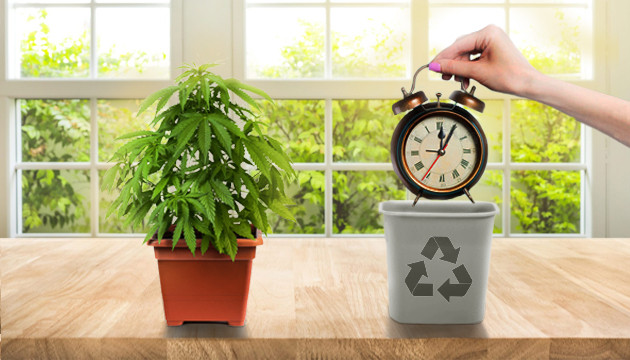 While we're answering questions, here's another one – what are autoflowering seeds? Autoflowering seeds are genetics that will sprout and basically grow on autopilot, again not requiring any change in light periods for flowering to occur. But what does autoflowering cannabis seeds mean for plant outcomes?
Overall, autoflowering plants are much smaller than their photoperiod counterparts. This means that autoflowering plants not only take up less space, but also have a shorter growth cycle. Due to their shorter lifespan, autoflowering plants aren't topped and can usually only handle LST (low stress training), if any training at all. The quicker growth cycle also gives growers the ability to run more harvests per season or year.
Since the flowering stage begins 'automatically', there's no work necessary in changing lights from the vegetation stage, either, which allows autoflower seeds to be ideally grown year-round – indoor or out.
With anything that has pros, there's usually a few cons, too. One drawback of autoflowering seeds which is also, as we said before, a pro for some, is their size. While a compact or smaller size plant is easier to contain (or hide), they ultimately produce lower yields and THC levels. In addition, a method used to increase energy production from your autoflowering seeds is to keep them under lights as much as possible – although this can be a negative in terms of electricity costs. Lastly, autoflowering seeds are one and done. In other words, while you may be able to handle a lot more plants per season, you can't take clones, meaning, you'll have to begin from seed each time you cultivate.
Photoperiod: Lights On, Lights Off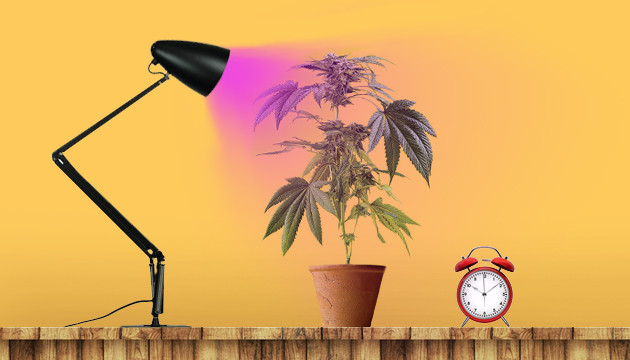 Photoperiod seeds are what most growers are probably used to when cultivating cannabis. They're plants that require 12 hours of light and 12 hours of dark to produce flowering buds. Depending on the strain and environment, photoperiod plants can get big – really big. More to the point, they usually produce more potent buds as well.
Like autoflowering plants, there are also some cons of photoperiod seeds or stains. If you're in a limited space or trying to be discrete, then photoperiod plant sizes can cause some issues, as some can grow 9+ feet (270+cm) tall and be wildly wide in stature.
Because these plants can thrive from high stress training (HST) or de-leafing, growing from photoperiod seeds can take more labor to upkeep them over time. Another drawback of photoperiod seeds is their extended life cycles. Some strains take 4-6 months to harvest, limiting the number of pulls, especially when growing outdoors.
Feminized Seeds: No Boys Allowed
However, autoflowering vs. photoperiod seeds isn't the only decision you'll have to make. This brings us to our next question: what does feminized seeds mean – or, what's the difference between feminized and regular cannabis seeds?
While regular or feminized seeds will both pop into a plant, if you have a regular seed, there's a possibility that the plant could turn out to be male. As you know, it takes a female cannabis plant to grow productive and successful THC-heavy crops. When your regular seed sprouts into a male, you're essentially out a plant altogether. On the other hand, feminized cannabis seeds are specifically intended to exclude the chance of being male, taking the worry out of cross-pollination or losing crops due to gender.
Feminized Seeds Vs. Regular Seeds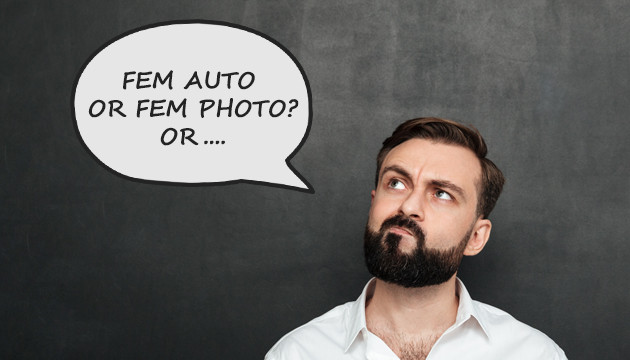 The big difference between feminized seeds vs. regular seeds is their gender. Mixing autoflowering or photoperiod types with feminized and regular types is where differences can become confusing. Feminized and regular seeds can also be autoflowering or photoperiod in nature. What does that mean? You can grow from a feminized autoflowering seed, feminized photoperiod seed, regular autoflowering seed or regular photoperiod seed. Making this choice might be difficult for many growers.
Autoflowering Vs. Photoperiod Vs. Feminized Vs. Regular: What Should You Choose?
Based on what you've learned today, try to choose what's best for your location, timing or growing ability. If you're new to growing, feminized autoflowering plants will take all the guesswork out of it. If you're looking to grow the biggest, most potent plants, and have the time and know what you're doing, regular photoperiod seeds might be for you. Due to alterations, seeds that are feminized or autoflowering in nature come with a higher cost, so take that into consideration as well. At the end of the day, the choice is yours – just remember, all plants, whether feminized, autoflowering, photoperiod or regular, need a grower's TLC to thrive and survive.
High yielding strains
Go to high yielders