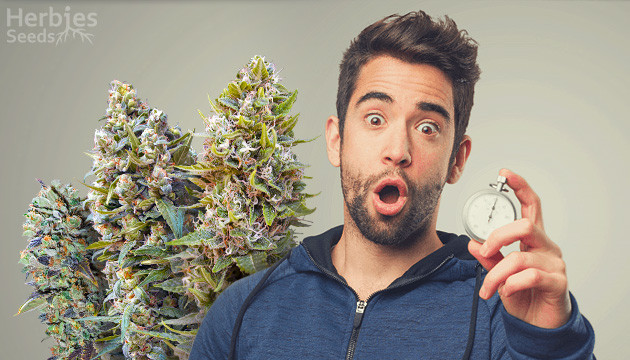 Between Sativas, Indicas, and hybrids, Sativas take the longest to grow to maturity. However, that's not to say we don't have a few tricks up our sleeves! Who doesn't like a good potent Sativa with its energizing cerebral high? And who doesn't want them quicker? Read on to get some tips on growing Sativas as quickly as possible.
Why Do Sativas Take So Long?
Generally, Sativas need more time than Indicas before they're ready to harvest. It's all in the genetics – the longer flowering time is simply a characteristic of Cannabis Sativa, as these plants are used to the longer and hotter summers of their natural habitats. That's also why Sativas get taller and thrive best in warmer and more humid climates. So, while Indicas stay short and finish flowering in around 8 weeks, Sativas typically need 10-12 weeks, or even longer when it comes to pure Sativa strains. However, there are always a few workarounds.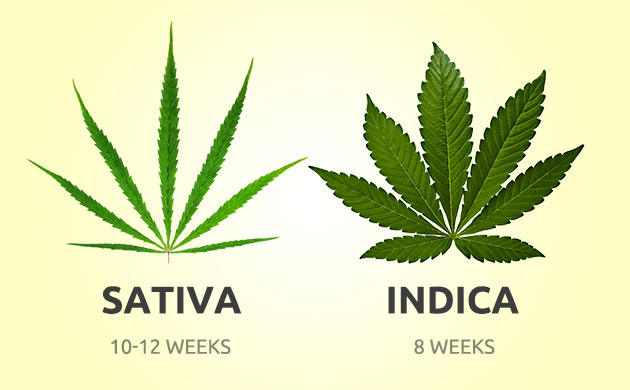 Is There A Way To Harvest A Sativa Faster?
If time is really of the essence, you should probably be growing indoors. That way, you can determine how much light your plants get and when to switch from the vegetative to the flowering stage. Autoflowering strains are fantastic options as well, since they usually finish within 9 weeks or so from germination and automatically flower regardless of light schedule. However, keep in mind that the last thing you want to do is get impatient and harvest your plant too soon, thereby missing out on crucial bud development. This means you can cut down on the vegetative growth, but not on the flowering. Another fool-proof way to harvest a Sativa faster is opting for quicker strains. Let's discover them together.
Top Fastest-Growing Sativas
The fastest-growing Sativas are always going to be plants that are kept in good conditions with lots of light. There are also some strains out there known for growing pretty quickly on their own! Autoflowering and photoperiod strains alike make it to this handcrafted Herbies list of the fastest Sativas. Let's get right into it!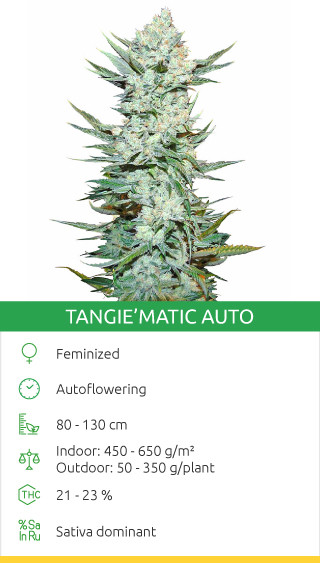 Get Quick Results With Tangie'matic Auto
What better way to start this list than with an autoflowering strain? Tangie'matic Auto is done in 9 weeks with an impressive size: she gets as big as 130cm (4'3") and can yield harvests of 450-650 g/m² (1.4-2.1 oz/ft²) indoors. This strain is an almost pure Sativa with THC content of 21-23%, pretty impressive for an auto. If you're looking for something strong and citrusy to smoke throughout the day, this is the seed for you.
Fast Flowering Cannabis Seeds
View fastest strains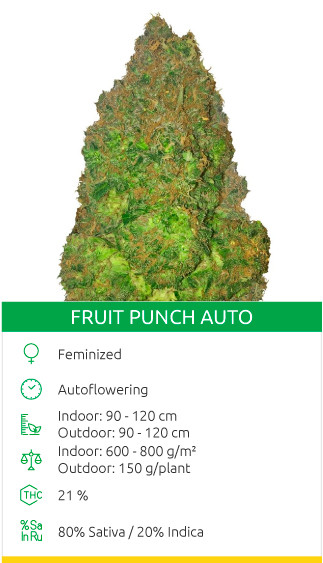 Take A Sip Of Fruit Punch Auto
Another auto that makes the list is Fruit Punch Auto, a strain appropriate for beginners and experienced growers alike. She's ready to harvest just 80 days after germination – a dream come true! You won't be disappointed in the results, either: Fruit Punch Auto produces 600-800g/m² (1.9-2.6 oz/ft²) indoors using the Sea of Green method, and at 21% THC, this Sativa-dominant hybrid induces euphoria spiced up with its naturally fruity flavors.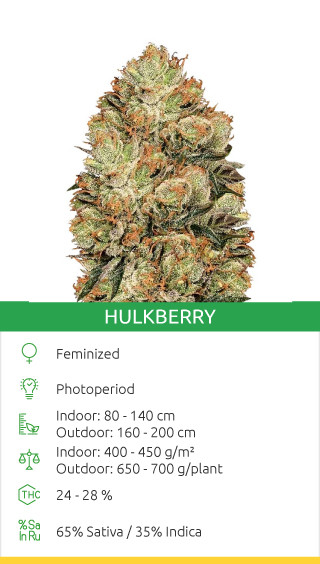 Big And Green: Hulkberry
Hulkberry is a superhero strain, a Sativa-dominant (65%) hybrid resulting from a cross between OG Kush and Strawberry Diesel. Once Hulkberry starts flowering, she's ready to go in just 63-70 days, which is pretty darn fast for a photoperiod Sativa. This strain grows vigorously, growing tall and bushy with dense, resinous buds. Her green and purple hues aren't the only reason for her name: she's also got super strength with 27% THC.
Strains With Highest THC Levels
Open collection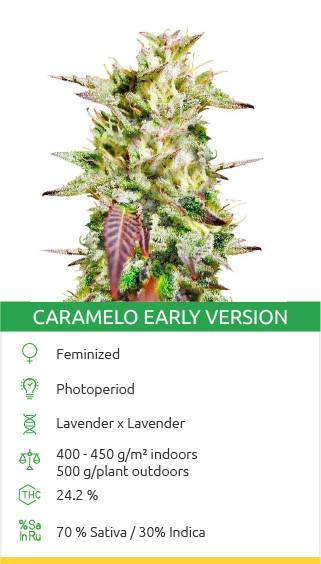 Fast Flowers With Caramelo Early Version
Next up is Caramelo Early Version, a 70% Sativa-dominant strain with diverse roots in Hawaiian, Afghan, Colombian and Mexican ancestry. This is another strong strain with THC levels hovering at 24.2%. Once vegetation is over, this strain flowers super quick and is ready to harvest in an impressive 45 days. She has impressive yields of 400-500g/m² (1.3-1.6 oz/ft²) indoors and 400-500g/plant (14-17 oz.) outdoors, and is extremely responsive to trimming and pruning, like with the SCROG method.
High Yielding Strains
Go to high yielders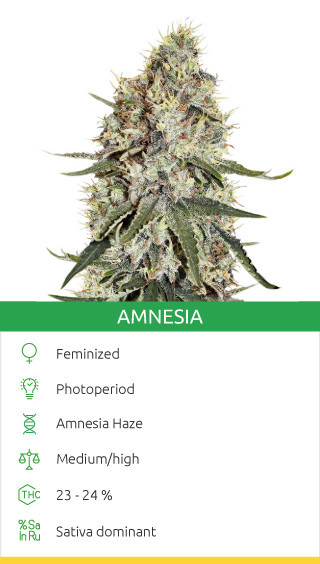 Amnesia Will Leave You Feeling Hazy
Finally, we have Amnesia, a pure Haze that's perfect for indoor growing. This strain responds well to all types of training and likes high nutrient feeds, so you can expect a yield of 450-600g/m² (1.4-1.9 oz/ft²). Amnesia finishes flowering after only 63 days. Once you've got her harvested and your buds cured, get ready to go on a cerebral journey with a pleasant stone that creeps into the extremities.
Gotta Grow Fast!
Some final words: patience is key when growing. Holding off on an early harvest can lead to bigger and more potent yields in the long run. If you're looking to grow a Sativa and want fast results, any of the above strains will get the job done. You can also check out some of Herbies' other autoflowering strains.
Autoflowering Cannabis Seeds
Buy
Herbies Head Shop expressly refuses to support the use, production, or supply of illegal substances. For more details read our Legal Disclaimer.