High THC Cannabis Strains
More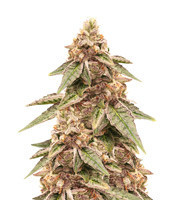 Blimburn Seeds

Feminized

Photoperiod

450 - 500 g/m² indoors
Royal Queen Seeds

Feminized

Photoperiod

90 - 130 cm indoors140 - 180 cm outdoors

550 - 600 g/m² indoors600 - 650 g/plant outdoors
Original Sensible Seeds

Feminized

Photoperiod

600 g/m² indoors800 g/plant outdoors
Garden of Green Seeds

Feminized

Photoperiod

450 g/m² indoors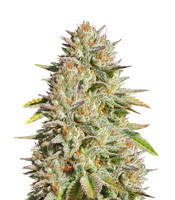 Original Sensible Seeds

Feminized

Photoperiod

100 - 160 cm indoors 120 - 180 cm outdoors

800 g/m² indoors 1000 g/plant outdoors
Original Sensible Seeds

Feminized

Photoperiod

90 - 140 cm indoors 180 - 280 cm outdoors

800 g/m² indoors 1000 g/plant outdoors
Humboldt Seeds

Feminized

Photoperiod

300 - 400 cm outdoors

400 - 600 g/m² indoors2500 - 3500 g/plant outdoors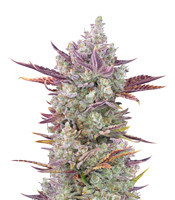 FastBuds

Feminized

Autoflowering

90 - 100 cm indoors

500 - 600 g/m² indoors
Blimburn Seeds

Feminized

Photoperiod

160 - 200 cm

500 g/m² indoors700 g/plant outdoors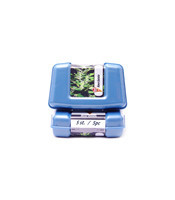 Kera Seeds

Feminized

Photoperiod

150 - 220 cm

500 - 700 g/m² indoors800 g/plant outdoors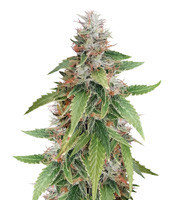 Blackskull Seeds

Feminized

Photoperiod

90 - 120 cm indoors 180 - 220 cm outdoors

500 - 600 g/m² indoors 400 - 600 g/plant outdoors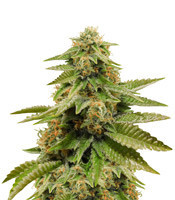 Humboldt Seeds

Feminized

Photoperiod

300 - 400 cm outdoors

450 - 600 g/m² indoors2500 - 3500 g/plant outdoors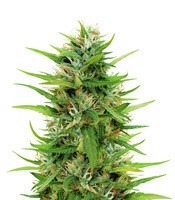 Humboldt Seeds

Feminized

Photoperiod

300 - 400 cm outdoors

400 - 600 g/m² indoors2500 - 3500 g/plant outdoors
Royal Queen Seeds

Feminized

Photoperiod

80 - 140 cm indoors160 - 200 cm outdoors

400 - 450 g/m² indoors650 - 700 g/plant outdoors
Humboldt Seeds

Feminized

Photoperiod

200 - 300 cm outdoors

400 - 600 g/m² indoors2000 - 3000 g/plant outdoors
What Is The Highest THC Cannabis Strain?
This strain collection includes some of the most groundbreaking strains in the industry, including regular and feminized photoperiod seeds in addition to autoflowering variants, giving the choice to you – the grower! Whether you have an indoor or outdoor garden, we're certain you'll find something that's just right!
High THC Content – average THC content exceeds 20%.
Excellent genetic lineage – most of these strains came as a result of crossing prized genetics to give novel twists on classic strains.
Mouth-watering terpene profile – whether you like fruity strains or those with an earthy flavor, you'll love the taste of our High THC cannabis seeds.
Strong Marijuana Seeds For Sale
Whether you're a recreational or medical user, our high THC cannabis seeds contain some of the strongest weed strains out there, including Ghost Train Haze by Rare Dankness (28% THC) and LSD by Barney's Farm (26%). These strains have been selected to minimize the amount of time you spend searching for your next grow and maximize the efficiency of your garden!